A Closer Look At The Ballistix Elite 32GB Kit »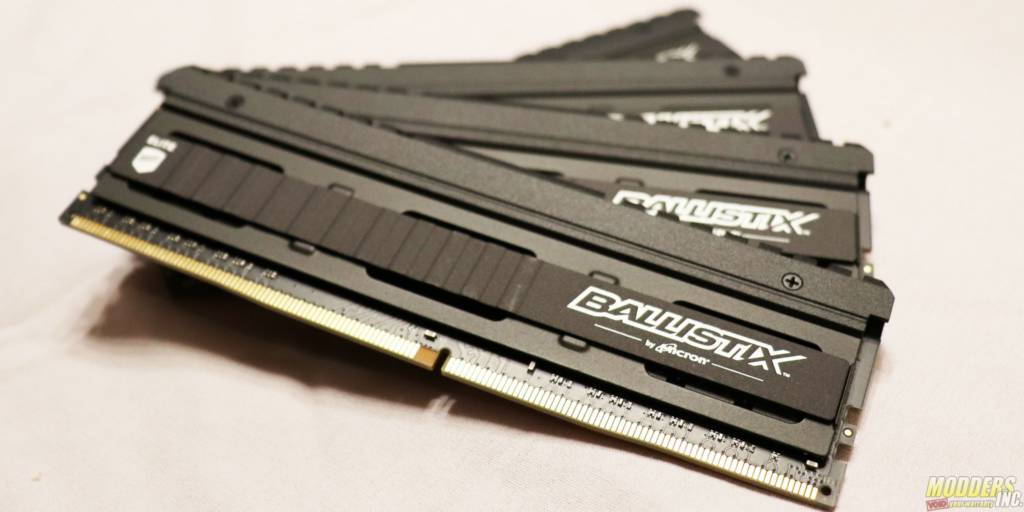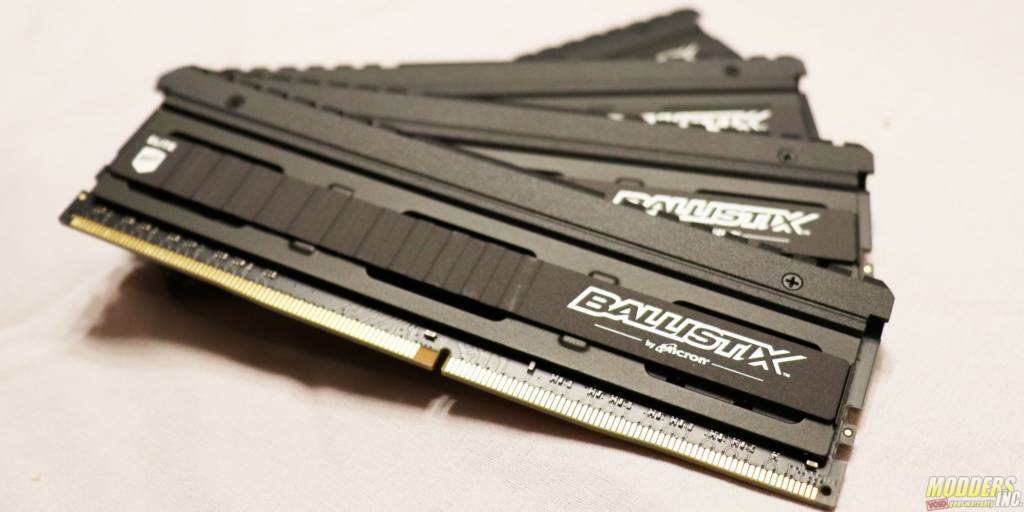 The Ballistix series of memory, from Crucial (Micron) represents a step up compared to the run-of-the-mill (fab?) stick of green stuff that you put in an aging Macbook to slightly delay the inevitable wallet-crushing upgrade.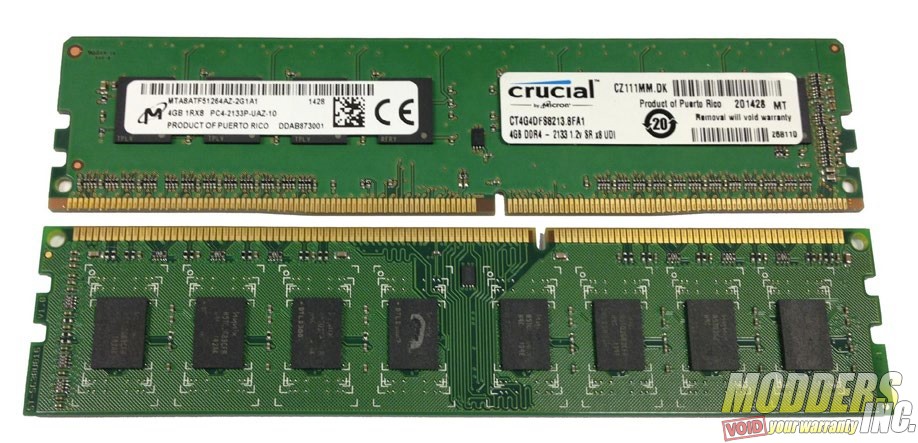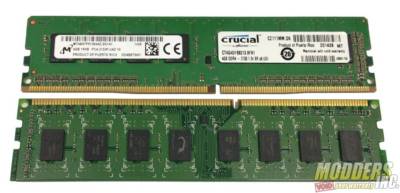 What's your first clue? The PCB is black. The upgraded modules and kits also come with heatsinks, and more significantly for anyone interested in how his or her PC performs, hearty increases in timings and speeds. There are three tiers of Ballistix memory. According to Crucial's website, Ballistix Sport offers, "faster speeds and timings than standard desktop and laptop memory." The Tactical series modules and kits are, "engineered to deliver explosive speeds and new levels of customization." Of course, by customization, Crucial means RGB LEDs. And finally, the subject of this review, the Ballistix Elite series, which is designed to "crush the memory bottleneck with some of the fastest speeds and bandwidths available." Although in the year or more since this kit initially debuted, significantly faster memory has begun to seep into the market, but prices for memory kits rated faster than DDR4-3600 tend to be prohibitively high. It may not be the new kid on the block, but this Ballistix Elite kit is some of the fastest memory we've gotten our hands on.
Aesthetically, we are a big fan of the Ballistix Elite's Picatinny rail-inspired black anodized heatsinks, the rubber "grip strip" along the sides, and the large visible screws holding the heatsinks in place. This DRAM screams industrial design, and we love it.
Review Sample Provided by: Crucial
Product Name/Link to Website: Ballistix Elite 32GB Kit (4 x 8GB) DDR4-3466
Product was given in exchange for work done to produce this review.
Holy MT/s Batman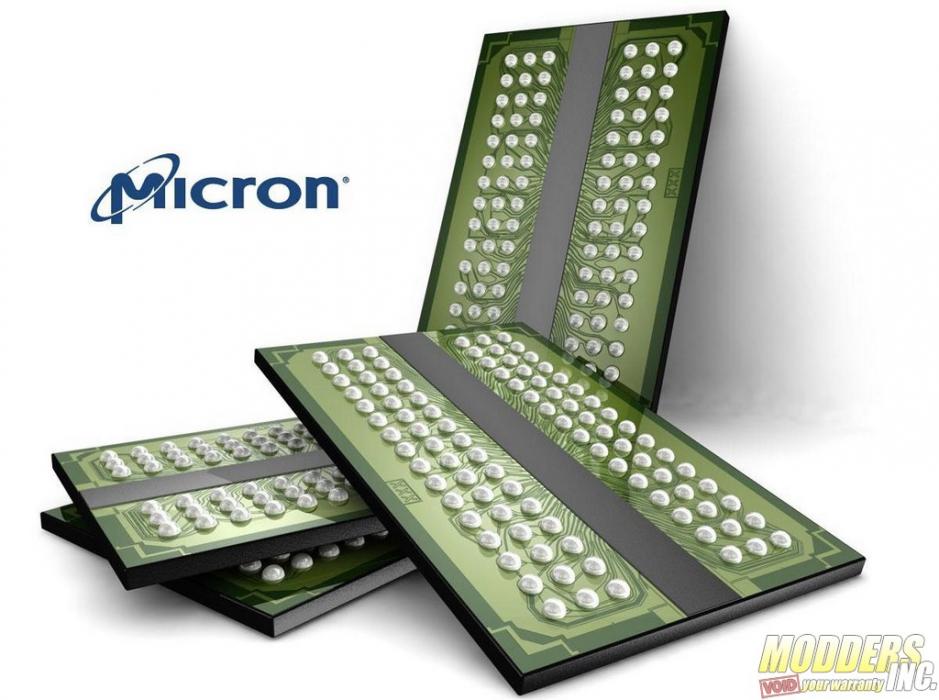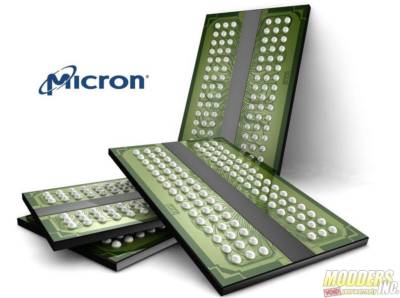 This kit of memory runs at an impressive 3,466MT/s (Megatransfers per second). To clear up any confusion about the terms MHz (Megahertz) and MT/s, the former specification in memory refers to the I/O clock rate, which is doubled according to the DDR specification. The latter term is more accurate when referring to memory bandwidth. Although many people will refer to this kit as having a 3,466MHz clock, the actual I/O clock rate is 1,733MHz, with a Megatransfer per second data rate of 3,466. In short, we'll be using MT/s in lieu of MHz for this article.
With One Arm Tied Behind Its Back
Before we get too far into the particulars of this kit, it's important to note that although Crucial sent us a quad-channel kit consisting of four modules, we're just testing two of them as though this was a dual channel kit. Our AMD Ryzen testing system won't support peak memory speeds when all four slots of our X470 motherboard are occupied. Furthermore, it was only recently that we could get this DDR4-3466 kit, or any kit above DDR4-3200 for that matter, to run at its native speeds on our AMD testing platform without experiencing stability issues. So if you want to buy what we're testing, look for the Ballistix Elite 16GB Kit (BLE2K8G4D34AEEAK). 
Specifications
According to Crucial, this memory features optimized latencies, which can result in excellent system responsiveness and fast frame rates. The kit also enables speedy burst access, new efficiency technology that enables the sticks to run at lower voltages, and a built-in thermal sensor. Crucial's Ballistix M.O.D. (Memory Overview Display) software can tap directly into these temperature sensors, making troubleshooting a breeze and letting you overclock like a professional. 
Product Specifications
Brand

Ballistix

Form Factor

UDIMM

Total Capacity

32GB kit (8GB x 4)

Warranty

Limited Lifetime

Specs.

DDR4 PC4-27700 • 16-18-18-36-2T• Unbuffered • NON-ECC • DDR4-3466 • 1.35V • 1024Meg x 64

Series

Ballistix Elite

(BLE4K8G4D34AEEAK)

ECC

NON-ECC

Module Qty.

4

Speed

3466 MT/S
Packaging
This kit ships in a thick cardboard outer box with a transparent windows in the front. There's a triangular flap with a magnet in it to keep it sealed against the window, but prying it open reveals the DRAM modules in all their matte-black glory. The outside of the box refers to this as Gaming Memory, but enthusiasts know that's just code for "fast."
Also of note, there's no mention of Crucial anywhere on the box. It was more than a year ago that Micron decided to establish Ballistix as its enthusiast memory brand. Featured prominently in the upper-right corner of the back of the packaging is the Lifetime Warranty logo. Inside the box, you'll find a pair of plastic clam shell containers that each hold a pair of the 8GB modules. If you're looking for documentation, the back of the box also informs you to check out www.ballistixgaming.com/support.