« A Closer Look at Pure Base 500
|
Final Thoughts »
Hardware Installation and Clearance Compatibility
The following measurements and assumptions were taken manually and should be treated as supplementary information along with manufacturers' specifications.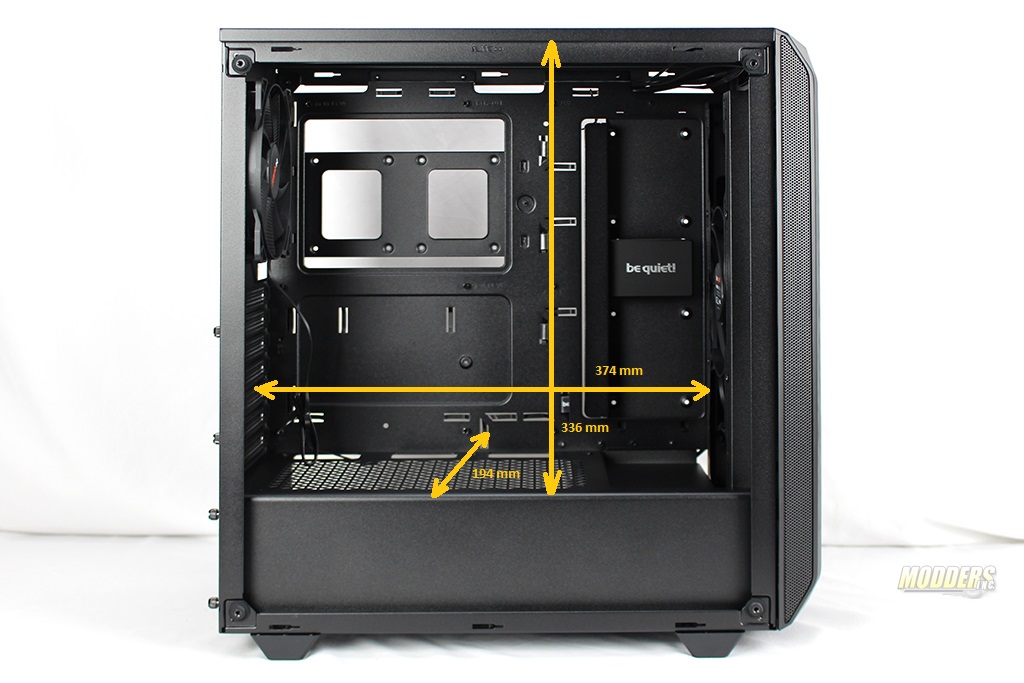 Internal length: 374mm.
Internal height: 336mm.
Internal depth: 194mm (to the glass)
Front-mounted
Radiators size 120,140,240,280 or 360mm.
Fan size 3x120mm or 1x140mm.
Rear-mounted
Radiator size 120mm or 140mm.
Fan size 120mm or 140mm.
Top-mounted
Radiator size 120mm or 240mm.
Fan size 2x120mm or 2x140mm.
Bottom mounted
NA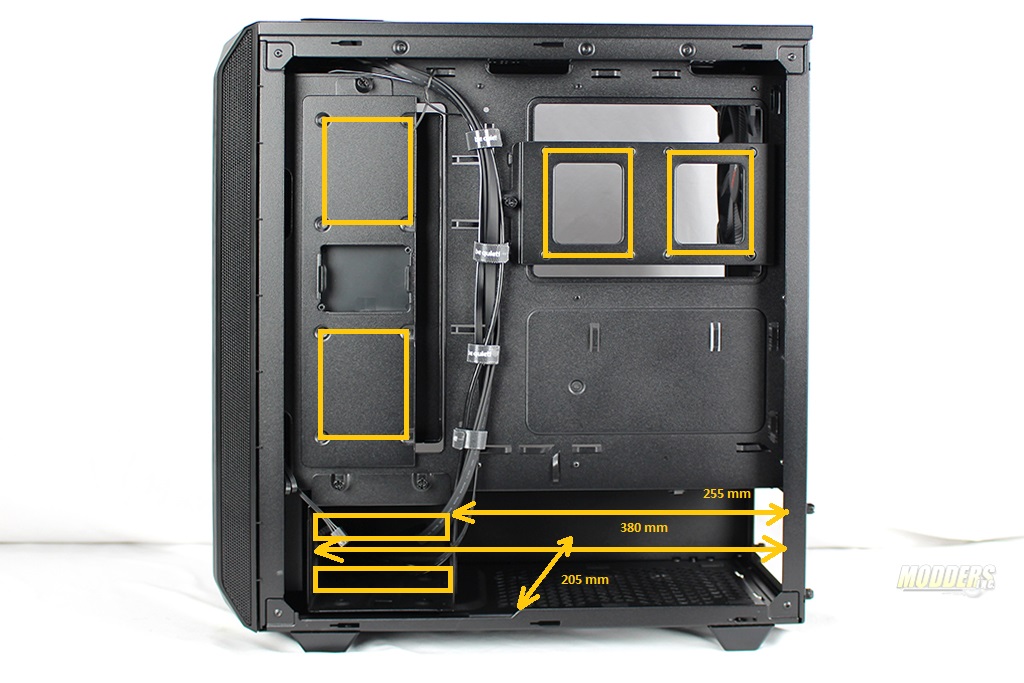 Power Supply:
There is a removable plate.
255mm Max Clearance for Power Supply installation. (>360mm if you remove the storage cage)
Video Card clearance:
There is 374mm Max of clearance before reaching the front fan mounting area.
CPU Tower coolers:
CPU heat-sink height clearance is about 194mm. (from the motherboard tray to the glass).
Large CPU backplate cutout.
Putting together the system was pretty easy. There is plenty of room to work with and even if you need more room planning to use a reservoir for liquid cooling then space could be adjusted within the case. The 3.5-inch cage on the bottom of the case is a removable one so you can remove that and use that space for the large coolant reservoir. The 2.5-inch cage that is directly above the 3.5-inch case is removable as well. The 2.5-inch case on the back of the motherboard tray can be removed as well if not used.
The installation of the video card was straight forward as well. The case has enough space to accommodate some of the largest cards on the market. The card I am using here is an MSI 2080 Super and as you can clearly see it has no issues with length.