PC Power Supply
be quiet! Dark Power Pro 10 850W 80 Plus Platinum Modular PSU Overview
« Intro
|
Page 3 »
INSIDE THE BOX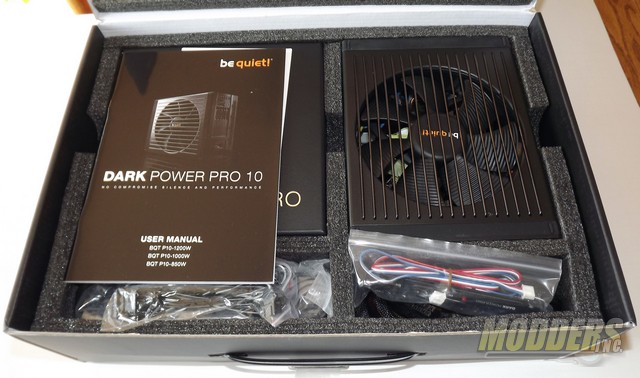 Well done be quiet! with super thick boxing, sturdy and thick foam padding with a foam lid insert.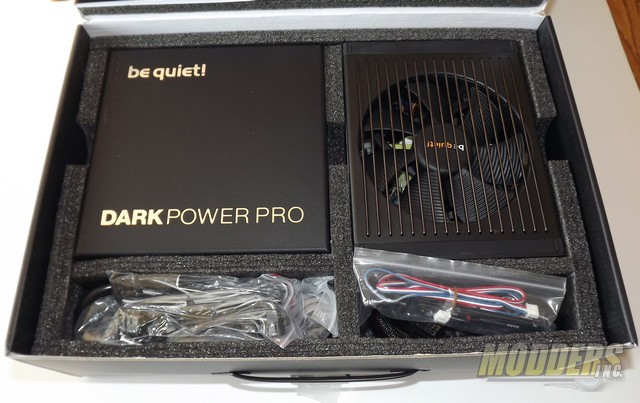 Now this I like very much. A hard box for left over cable storage and sorted accessory packs.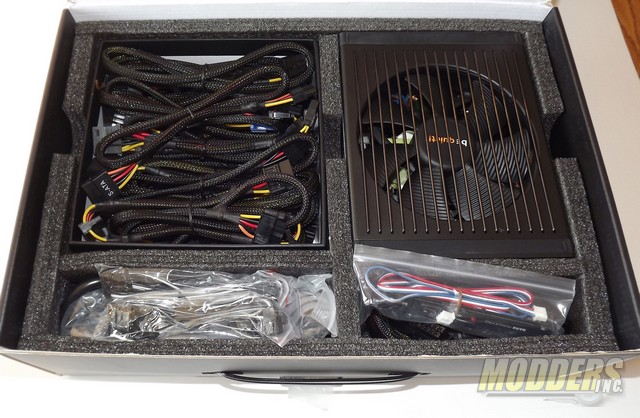 Open the Cable box and this is what you get.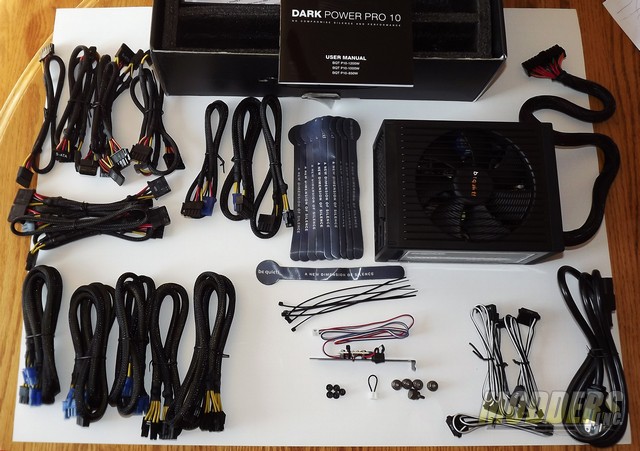 Each accessory package group has some nice goodies. Modular cables, 10 x Velcro cable ties, 6 x plastic cable zip ties, 5 x thumb screws for mounting, OCK switch mounted to a slot adapter, OCK jumper, 5 x mounting screws,  4 x fan cables, power cord and manual.