« Intro
|
Page 3 »
A Closer Look
---
I spend hours most days wearing a headset and for me one of the key aspects in any good headset is comfort. Cooler Master has once again hit a home run in the category. The Ceres 300 headset excels in comfort and as my pictures show, there is no lack of padding in the ear or top of head padding.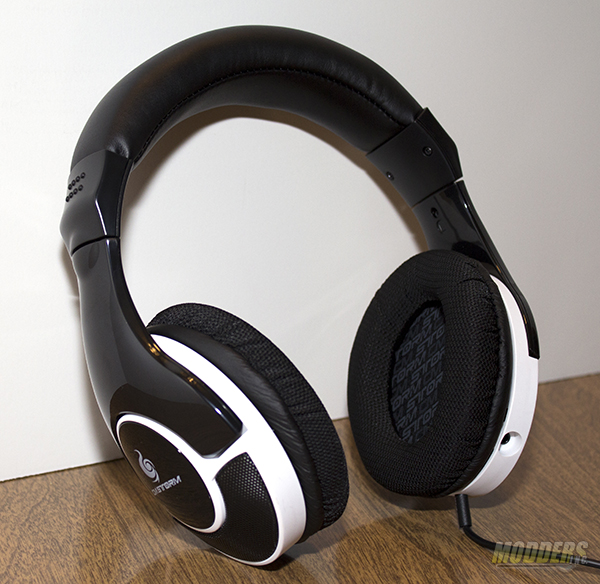 The padding across the top of the headset is large and comfortable with a nice smooth texture, while the eat cups are a cloth material and to little to block outside noises. The ear cups also pivot for comfort and over the headset feels durable.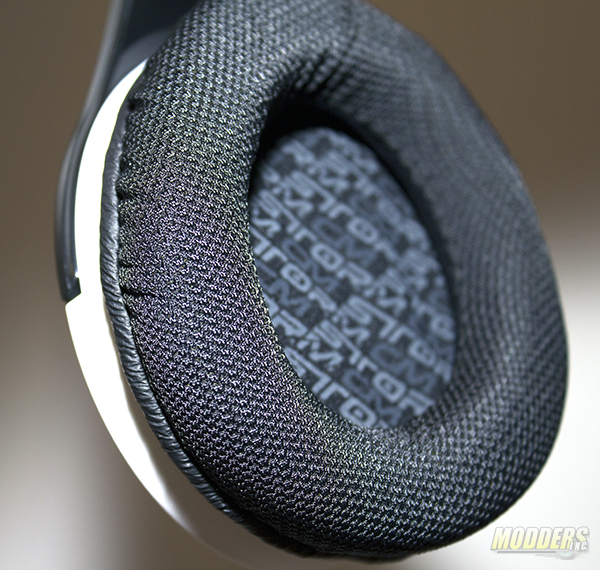 The large ear cups are high quality and the  inner cloth of the ear cups looks great.