« Page 2
|
Page 4 »
Closer Look Continued
---
Next we will cover the headset and mic audio quality, as well as other features of the Ceres 300 headset.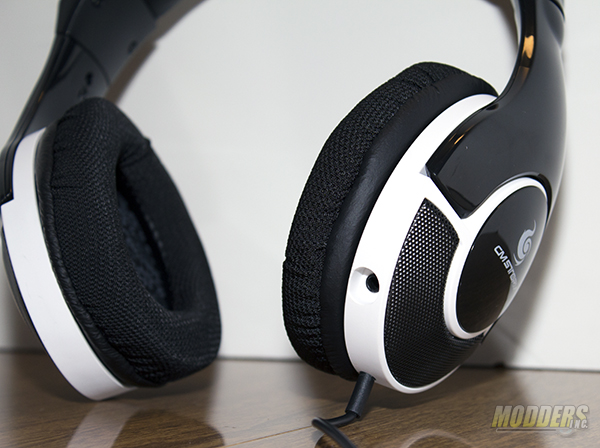 The headset as stated on the last page is made of good high quality materials. Sound from the headset is clean and plenty loud for day to day use. However the sound is also very flat and leaves a bit to be desired when listening to music. Over the course of many weeks I used the Ceres 300 headset on Skype night after night for many hours at a time and noticed little to no issue with the sound of those I talked to save for the flat nature of the 40mm drivers.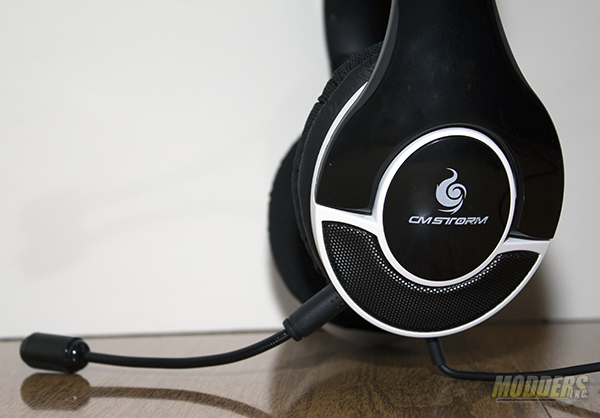 Next we have the detachable mic, which at the low price point of the Ceres 300, Cooler Master has included a nice feature. The mic detaches and reattaches to the headset with ease ,but is also secure when in use. I was not shy in my use of the detachable mic during my review and still it held up well. But not all is perfect here, the mic although very convenient and flexible has minor issues. Over my weeks of testing I used the headset over many chat programs including Skype, Ventrilo, and Team Speak. All tests concluded the same, the sound produced by the Ceres 300 mic was metallic and sounded a bit as if one was talking through a tin can no matter what I tried.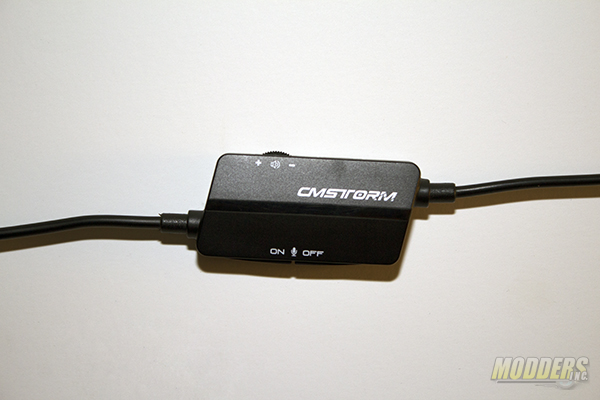 Last but not least are the inline volume and mic on/off controls. The controls are simple and they just plain work.