« Page 3
Conclusion
The Ceres 500 easily makes the previously released Ceres 400 look like a toy, not just in aesthetics, but in function as well. The build quality is superior and, in my opinion better than even the CM Storm Sonuz headset. The weight is distributed comfortably and the foldability and the removable microphone makes the Ceres 500 truly portable, unlike the Sonuz which was supposed to be portable but physically bulky.
Both the sound and the Ceres 500 microphone are well-balanced, performing admirably during in-game and desktop chat sessions. The 40mm drivers provide plenty of "oomph" with every rockets fired and every C4's detonated and the inline remote delivers flexible chat control that keeps gamers in clear contact with their mates when coordinating attacks and especially when taunting opponents after.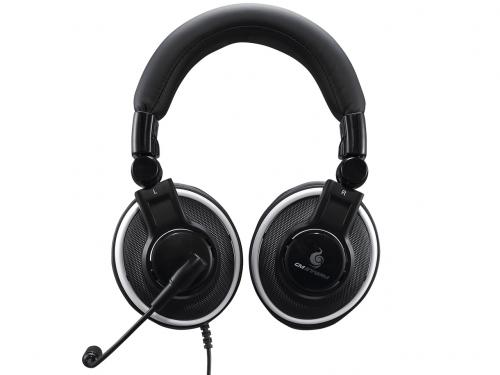 The Ceres 500 flexibility also extends to its compatibility for console use, effectively extending its value as well. If there is one minor gripe to have however, it would have to be the lack of more durable cabling. Braided cabling or even thicker rubberized cables extend a headset's lifetime considerably as these are often the first to get damaged. Considering the price tag of $59.99 however, this is an understandable compromise considering the excellent features you get.
[sc:recommended_hardware_award ]