« Page 4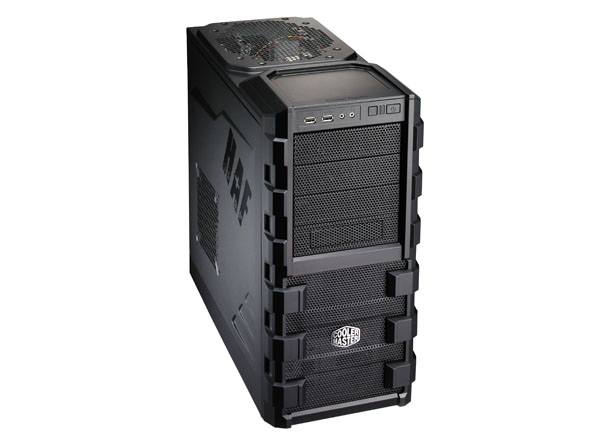 The HAF 912 is an well engineered case that honestly does not deserve the "budget" moniker, but it's pricing will put it there. It frankly has many features found on higher end cases that cost much more money. It's aggressive design and militaristic inspiration will appeal to the competitive side of gamers. The fan and cooling options are amazing given the small size of the mid tower case form factor, however they even managed to make it wider so that advanced cable management could be performed behind the motherboard tray, and increasing it's potential. 
The inclusion of a flexible hard drive chassis that is removable in the event you have larger video cards is an excellent execution on the concept of allowing "big things in smaller packages" such that this case allows the big boy video cards to now reside in a case that is much more portable. LAN parties now can be subject to the abuse that the uber long video cards provide, by allowing a gamer to gracefully install and adequately ventilate the most powerful of video cards, without the need to bring a wagon or dolly to carry their machine! 
If you don't need the biggest, baddest case on the market, but you need a high quality enclosure to put your high end components into, The HAF 912 fit the bill PERFECTLY!

Pros

---

Cons

---

+ Very well thought out internal structure
+ Lots of fan options for air cooling
+ Large precut holes and sealed grommets for potential water cooling
+ Top mounted space for 2×120 radiator installation
+ Removable center 3.5inch drive bay to allow video cards larger than 12 inches
+ Solid construction and inspiring appearance
– none