« Page 2 | Page 4 »
Anyone that knows my reviews knows that I risk life and limb to bring you a useful read on the cases you are interested in… *wink*, and this case was no exception. My "cut test" has me fish my arm, hand/fingers into the little nooks and crannies of the case, to see how well finished the case is, and that all of the edges are rolled and/or deburred. I lifted this case by the open side panel edge, I picked it up by all of the places you should not pick it up. I pulled the drive cages out and looked for edges there. Summary: No blood! Not even a possible ouch point! Major kudos for Cooler Master. Even though this is a budget minded case, they maintained the high standards of the HAF line by insuring the safe operational area within the case. 

I installed a typical sized motherboard into the case and loaded 2 different sized video cards into it so that you could gain some perspective regarding the working area in the case. I used an AMD/ATi 4870 graphics card to represent the 9.5 inch variety, and a 9800gx2 to represent the 10.5 inch variety. The largest of the large cards is over 12 inches, but I don't have one of those to work with (NVidia or AMD, if you are listening… *hint hint* ;)  )

First, the normal 9.5 inch variety: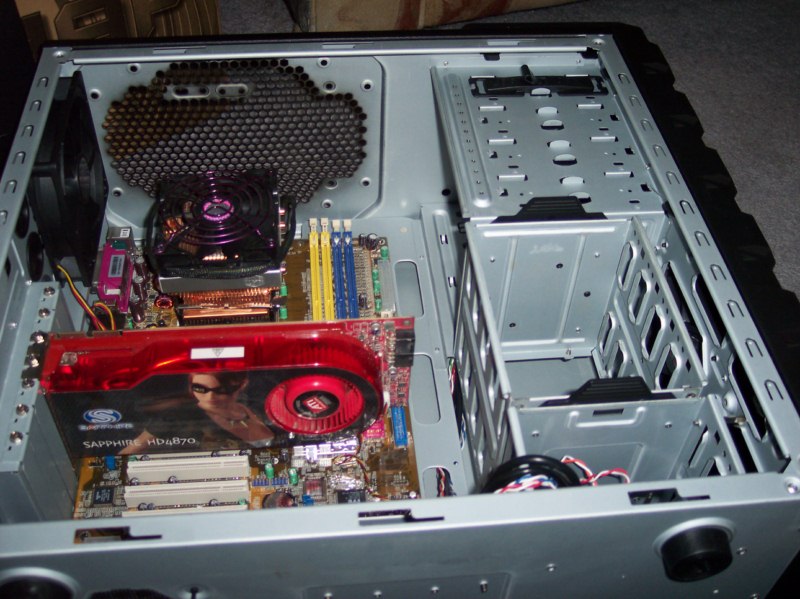 As you can see, the 9.5 inch cards will pose no problem. Since they are no longer than the motherboard is wide, they will fit without alterations. 
Next is the 10.5 inch sized card: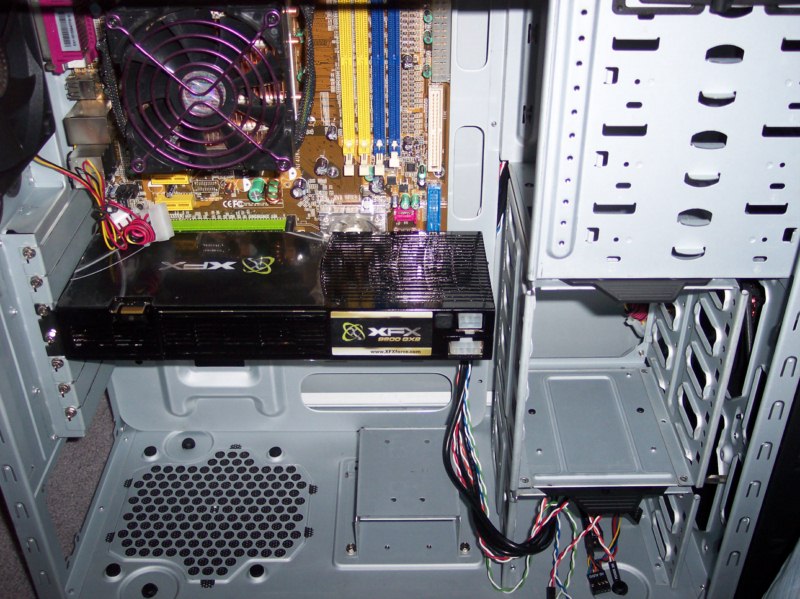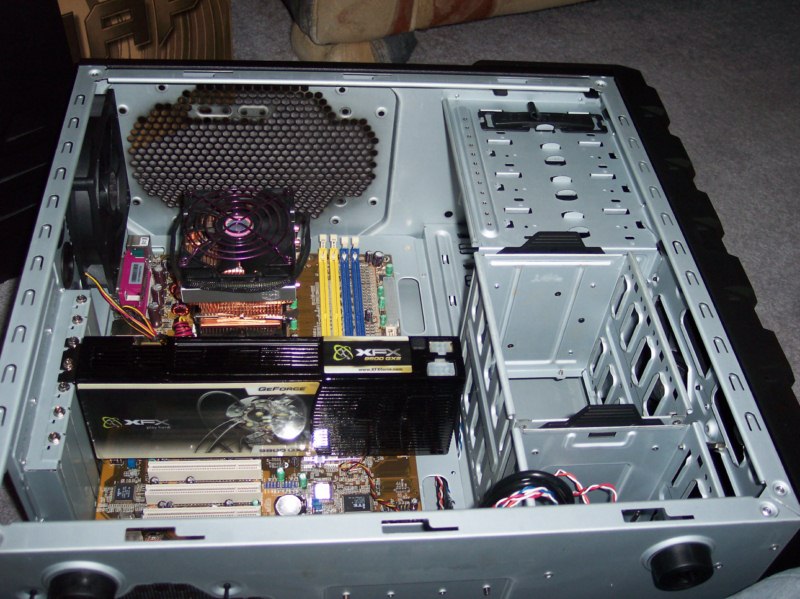 The 10.5 inch variety of card will fit without alteration as well. Anything longer than this card though will likely require the removal of the middle hard drive bay. If you are a person that like to have the AMD 5970 or the NVidia GTX 480, you can put them in this case without issue. You simply remove the center drive chassis. Mid sized chassis with large machine installation flexibility… simply put, this is an elegant solution for the user that wants big video card performance in a medium sized chassis…. without heavy duty structural modification or bending the cards to make them fit!