« Hardware Installation and Clearance Compatibility
Final Thoughts
Sandwiched between a pair of 5mm-thick tempered glass panels, Cooler Master's MasterCase Maker 5t offers a satisfying experience equally to modders eager for a challenge or to system builders looking for a quick build to-go. Made primarily of two choice cuts of steel contrasting in palette and garnished with complimentary features the MasterCase Maker 5t is decidedly basic yet complex at the same time. Through the FreeForm modular design, it is able to be both while able to be so much more than just another mid-tower case.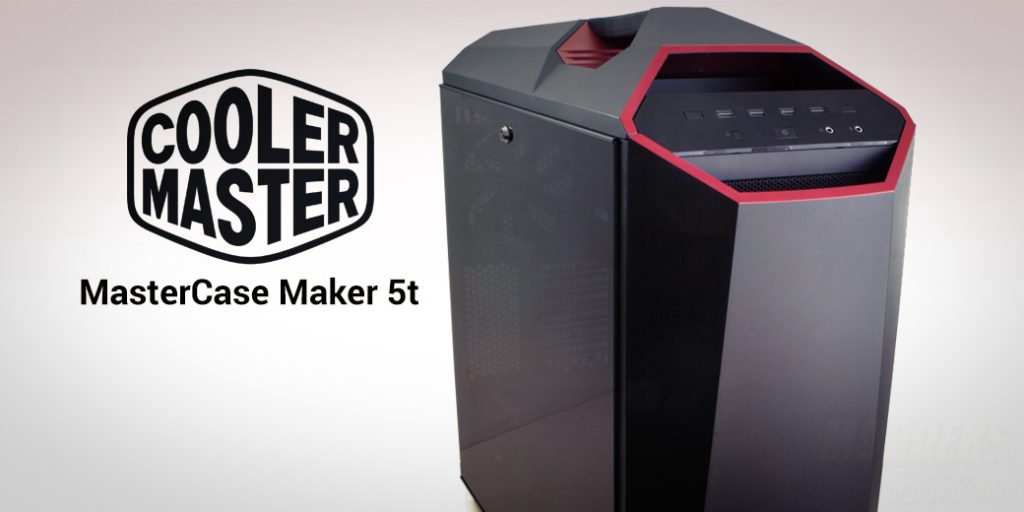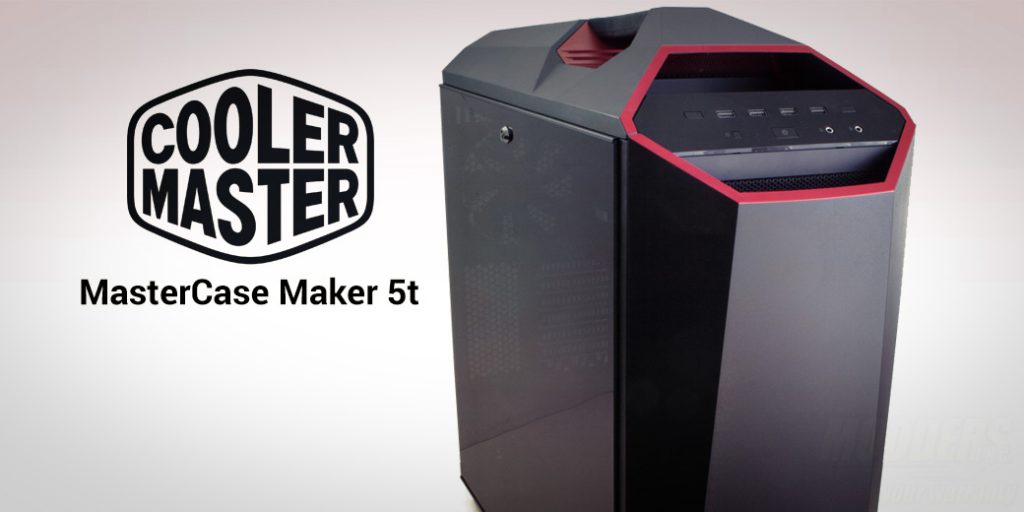 Premium delights come with premium pricing and the Cooler Master Maker 5t is positioned a tier higher at $249 than the previously released Master Maker 5 priced at $189. It loses the USB Type-C front header but gains the two tempered glass panels worth $49.99 individually so it is still a relatively better buy between the two. The CM Storm Trooper inspired handle fits the mid-tower form factor much better and the MasterCase Maker 5t also upgrades that chassis' Achilles heel by using riveted full-metal feet rather than screwed-on plastic. The smaller size and stronger stance makes it a much superior portable LAN system than the older CM Storm Trooper/Stryker ever hoped to be.
As potent as it is pretty and as functional as it is flexible, the MasterCase Maker 5t wants to be the case for everyone. A difficult undertaking under any circumstance, but Cooler Master manages to do so… for a price. Paying $249 for a mid-tower case even with dual tempered glass side panel is very steep considering many are offering those at sub-$150 (Rosewill Cullinan) and the bolder ones at even sub-$100 prices (BitFenix Aurora). Some even offer 4-pin RGB header compatibility instead of just a two-pin single-color solution. To be fair to the Cooler Master MasterCase Maker 5t however, it is a lot more than just tempered glass and fancy lighting. It does not have to rely on that single marketing point to be considered a remarkable case.