A Closer Look at the Cooler Master MasterSet MS120 Keyboard »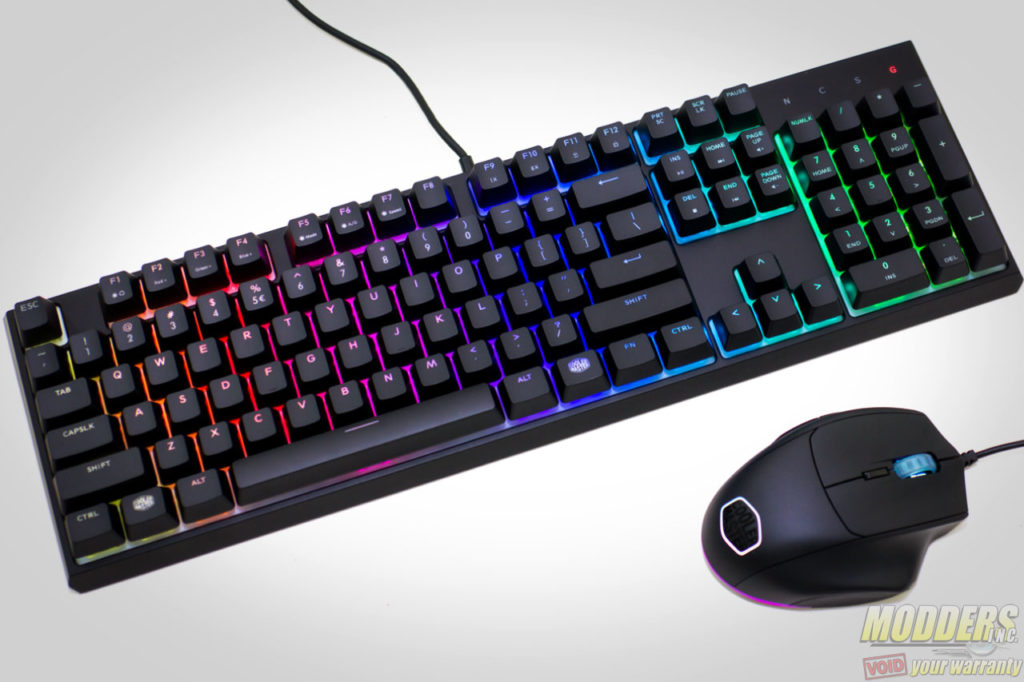 Together with the preponderance of colorful gaming peripherals, it has become difficult for buyers to discern the earnestly gaming-oriented functionally from the ones which are strictly designed to separate the buyer from their wallet. It is not just a matter of looking right for the part, but sounding and feeling right is important as well. After all, a peripheral is a product a user will be directly interacting with all day. So if the relationship between user and input device is not built on trust then what can you expect to achieve?
Obviously people look for different things from their input device, but the top of the list is almost always reliability. No matter if you are paying $30 or $300, you expect to get what you pay for. For manufacturers such as Cooler Master, providing options across the board in that range becomes a challenge. Figuring out what user need at $20 and scaling it up to higher prices is not almost always a straight line. For the most part, they have successfully done so with the Devastator II gaming combo for $29 and the MasterKeys Lite L for $59. Both receiving an Editor's Choice award here at Modders-Inc for their value. Now they want to fill the gap after these two and their MasterKeys keyboard and mouse series. Their answer is the new MasterSet MS120 keyboard + mouse combo.
The MasterSet MS120 is a gaming combo much like the Devastator and MasterKeys Lite L. It includes a keyboard and a mouse right out of the box for $89. For $30 more than the MasterKeys Lite L, Cooler Master significantly improves the "mem-chanical" switches with the addition of spring-loaded switches and reworked housing. They also double down on the RGB LED features, lowering the frame to allow more light to shine through. The mouse gets the award-winning Spawn/Xornet body styling for claw-grip right handed users. Which also gets an RGB treatment.
Packaging
The packaging is very similar to the MasterKeys Lite L with the exception of having a much longer physical body because of the mouse bundled. The front of the packaging has a full view of the MasterSet MS120 keyboard layout as well as a top view of the mouse included.
Inside, the keyboard is encased in a plastic pouch while its cable is housed on a cardboard partition above it. The mouse is surrounded by a form-fitting foam block and the cables for the input device is also stored in the same cardboard partition as the keyboard cable.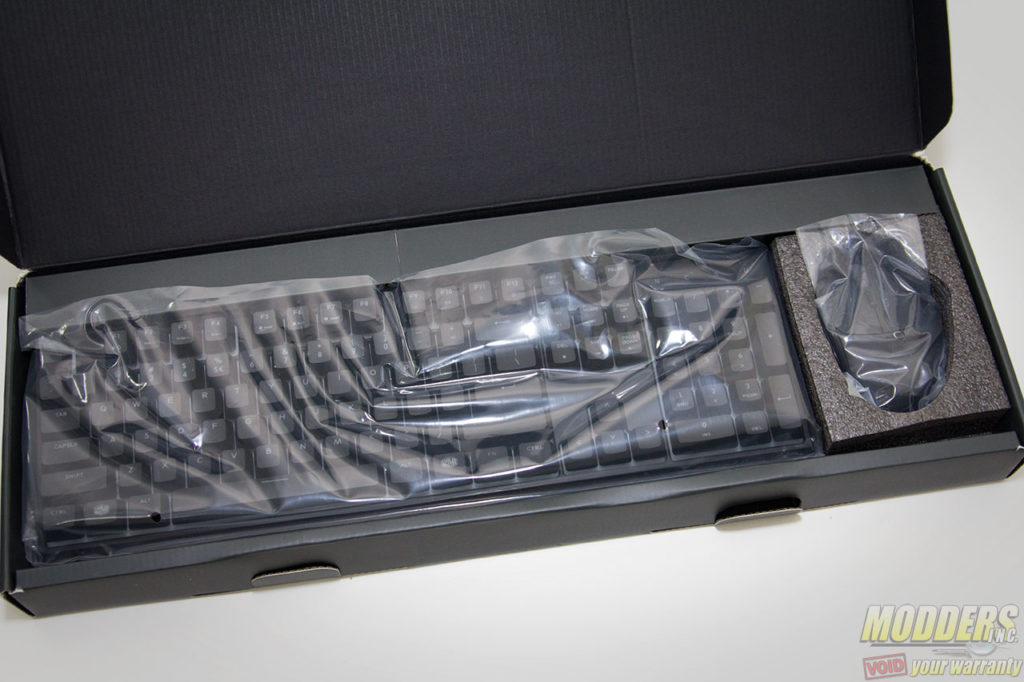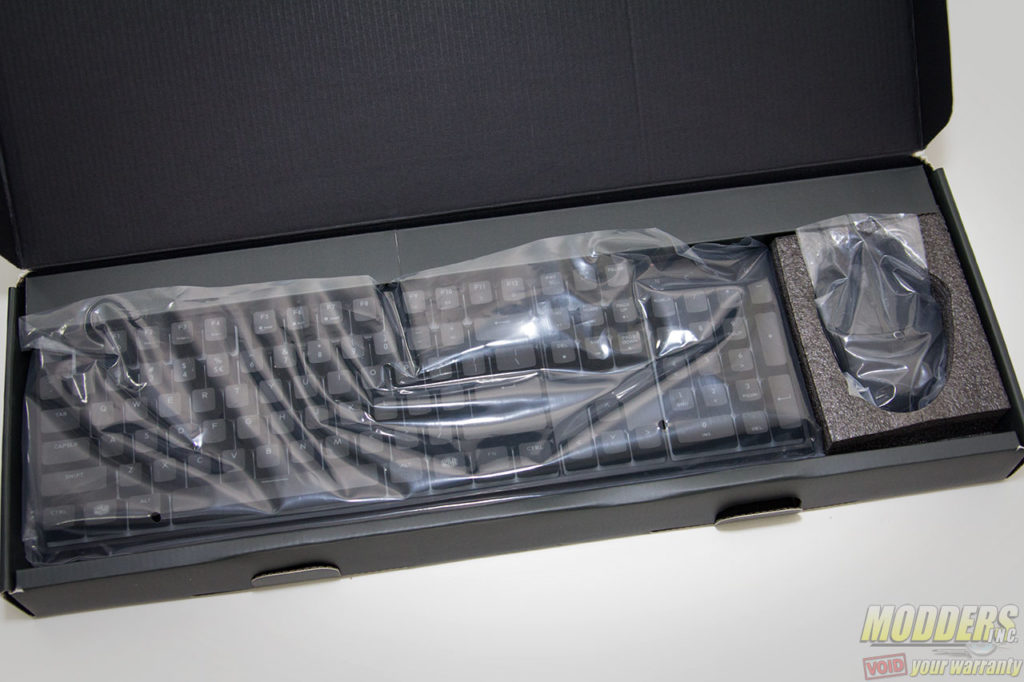 Accessories
The only other accessory included is a fold-out user guide underneath the keyboard.
Specifications:
Product Name
MasterSet MS120
Model Number
SGB-3050-KKMF1-XX
MOUSE
Interface
USB 2.0
DPI
4 levels (500, 750, 1500, 3500)
LED backlight
RGB
Lighting mode
Three Zones, Single Color or Pulsating Effects
Dimension
118 (L) x 78.5 (W) x 39.5 (H) mm
Weight
105 g
KEYBOARD
Switch Type
Mem-chanical Clicky
Switch Lifespan
50M+
Material
Plastic
Color
Black
LED Color
RGB
Lighting Mode
Per-key full backlight, multiple modes and reactive effects. Controllable through FN key combo.
FW Updates
Yes, online updates for LED modes
Polling Rate
125 Hz
On board Memory
32KB
Multimedia
Through FN
Connector Cable
USB 1.1
Dimension
441(L) x 132.5(W) x 38(H) mm
Weight
1041.5 g