So it is time to look more deeply into the mouse and to interject some of my findings, likes and dislikes.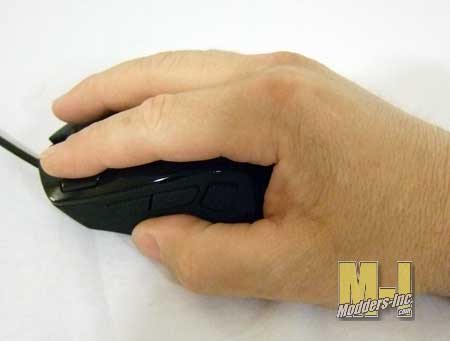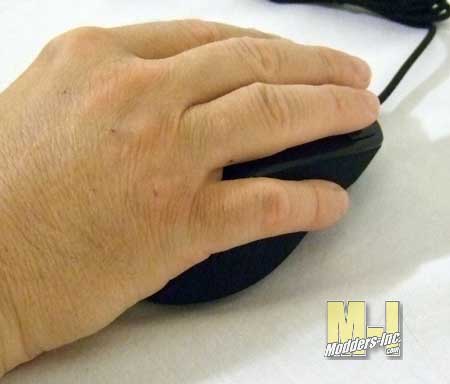 Wow I never realized how old my hands look… well I am not as young as I used to be. Anyways holding the mouse, like most of us do, with the palm of your hand on top of the rounded back side of the mouse and with the thumb and pinky as the grip the mouse felt pretty good. You can see that the left side buttons are great location because A) they are high above your thumb and do not interfere with your grip B) they are within reach very quickly and placed in the right position.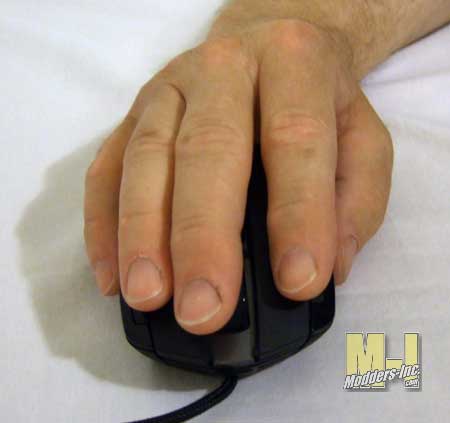 A frontal shot shows the where my fingers fell naturally. The two extra buttons on each side of the left and right click buttons did not feel out of place nor hindered my everyday usage. Truthfully it felt as if it keep my fingers in the right location on the normal buttons and kept them from shifting around. It was very easy to switch my fingers back an forth between the two buttons.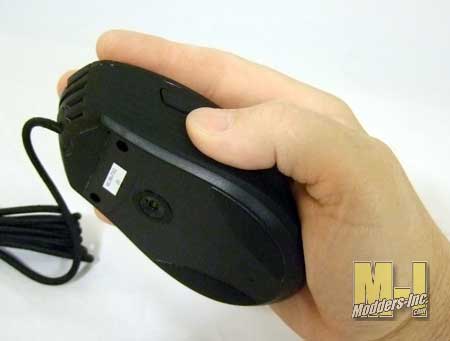 Here is a underside look at how the mouse fitted to my hand.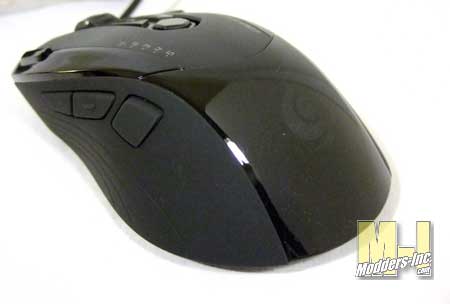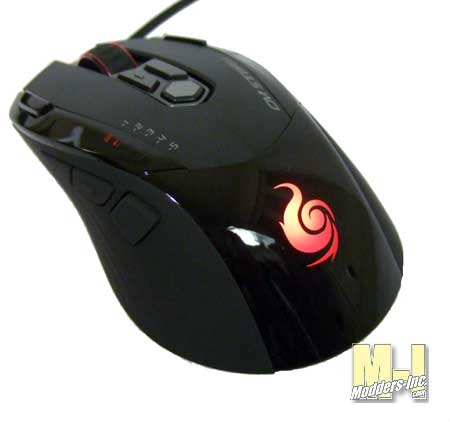 Sitting on you desktop and looking like your average mouse is something that the Inferno can not hide. Once the power button is turned on to your PC you will it come alive. In the Tactic AP Softwareyou get the ability to configure how the mouse lights up. Such as Disabled, Full Color, Breathing, and Rapid Fire. Besides giving your mouse a cool look it also helps indicated what profile you maybe be in. By selecting one of the lighting modes and seeing what it is doing you get the visual confirmation of what profile you are using.