Well what can I say about this mouse that I have not already said…that is what this part is all about.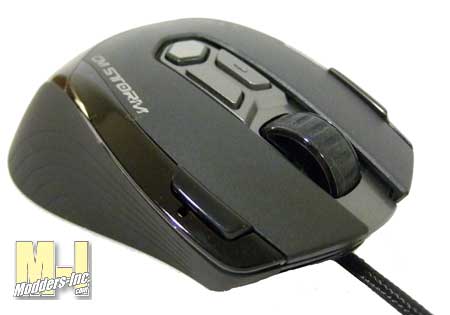 One item that I did not mention was that there is NO weights to add or remove to "balance" the mouse. At first this one time gimmick was all the rage, but to tell you the truth I always took out the weights as it always seem to make them to heavy. So for me this is not a negative, but there are those of you out there (all three of you) it will help you make a decision. So what if you do not want to use the software that came with the Storm Inferno. You can do that but it would be like having a Porsche and only using first gear. Without the software the mouse is more than usable and comfortable to use, but the Tactic AP Software really makes it.  Add the outstanding hardware features of 4000 DPI laser sensor, 128kb of memory to take you profiles on the go, 11 buttons with 9 of them programmable. the Rapid Fire Tactical Fire key, 1000 Hz polling/ 1ms response time and more. I have tested many of mice, but kept going back to my G5 after the testing cycle, but this time it sits alone to the right of my desk.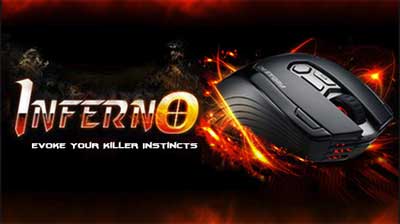 I will just about guarantee that after you fine tune your software and get some practice time your opponents will be yelling at you "HACK,…HACKER!" but we both know good and well that you just have the advantage of the Cooler Master Storm Inferno Gaming Mouse.  Happy Hunting!
Pros

---

Cons

---

+ Tactic AP Software is awesome
+ Key can be programmed to do non gaming task.
+ Love the wide scroll wheel
+ The "extra" left and right buttons are nice to have and should be on regular mice
+ No software need to use "plug and play" and take your profiles with you.
+ 4000 DPI
+ Buttons locations are great
– Wheel/Button is very hard to depress
– The software might overwhelm some with less experience
– The cord is a bit to stiff, but it is brand new and has not relaxed yet.