A Closer Look at the MasterBox 5 Lite »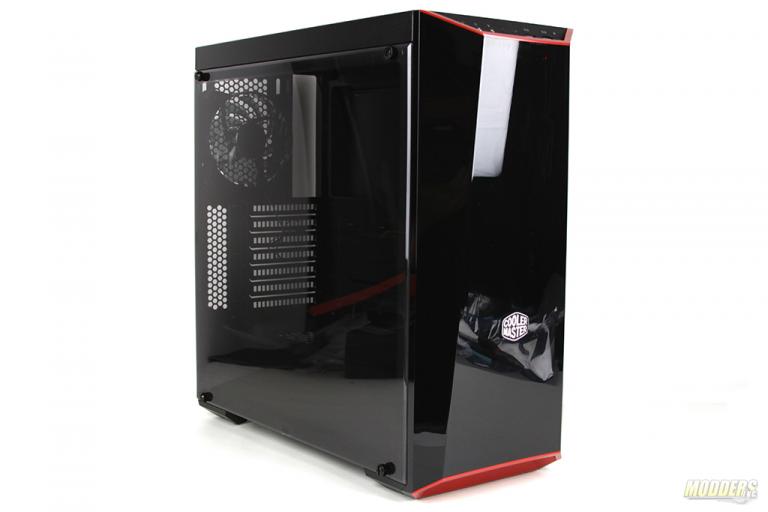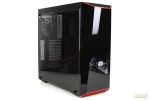 Building out a new rig? Don't know where to start? It all starts with the budget and the right case. If you are on the a budget for the entire build, your selections for the case can become somewhat limited. Of course everyone wants the best bang for the buck and finding the right case for the job could be very challenging. What most of us end up doing is finding the manufacturer that offers great, stylish cases that are scaled down versions of previous cases. Cooler Master is one of the oldest case manufacturers out there and their selection of feature-full cases range from full-ATX all the way down to ITX LAN boxes. They constantly strive to provide customers with great selection of full-tower cases and lighter versions (Lite). A good example is the MasterBox series. MasterBox offers various options, the latest of which is the MasterBox Lite 5.
The MasterBox Lite 5 is a compact, mid-size case that shares most of the features of its sibling MasterBox 5. This case offers the ability to host the latest motherboards, video cards and water-cooling loops along with comprehensive cable and hard drive management. Like most of its predecessors in the MasterBox line, the Cooler Master MasterBox Lite 5 offers a completely hidden power supply enclosure which makes your case look as neat as possible.
Review Sample Provided by: Cooler Master
Product Name: MasterBox 5 Lite
Price at time of review: $ 49.99 USD
Product was given in exchange for work done to produce this review.
The MasterBox Lite 5 comes in a recycle-friendly shipping box. This box is frugal and could be easily damaged when something more than 20 lb /40 Kg is stacked on top. A general description and some of the features could be found on each of the sides of the box.
The case is supported by two plastic foam holders that keep this case snugged in the shipping box. I had a difficulty removing the entire case from the shipping box as the foam was very tightly up against the inner walls. The entire case was in the plastic bag to help with any shipping mishap and plastic parts of the case were covered by a protective film to avoid any accidental scratches. The MasterBox Lite 5 comes with a small accessory box, an instruction manual, a bag of screws and zip-ties. The accessory box has two different sets of face plates if you don't like the stock color of the front grill inserts.
Technical Specifications
Product Name
MasterBox Lite 5
Model Number
MCW-L5S3-KANN-01
Available Color
Black
Materials
Steel, Plastic
Dimensions (LxWxH)
468.8 x 200 x 454.5mm
Motherboard Support
ATX, Micro-ATX, Mini-ITX
Expansion Slots
7
Drive Bays
5.25″
No
Combo 3.5″ / 2.5″
2
SSD
1
I/O Panel
USB 3.0 x 2
Audio in / out
Pre-installed Fan(s)
Rear
120mm x 1 black fan
Fan Support
Front
120mm x 3 / 140mm x 2
Rear
120mm x 1
Liquid Cooling Support
Front
240mm / 280mm / 360mm radiator (limited) up to 50mm thickness without fan
Rear
120mm x 1
Clearance
CPU Cooler
160mm / 6.3″
PSU
180mm / 7.1″
Graphics Card
400mm / 16.14″
400mm / 16.14″ (w/o 3.5″ HDD Cage)
Cable Routing
Behind Motherboard Tray
25mm – 35mm / 0.98″ – 1.38″
Dust Filters
Front, bottom
Power Supply Support
Bottom mount, ATX
EAN Code
4719512059685
UPC Code
884102032073