A Closer Look at the Cooler Master MasterCase Pro 3 »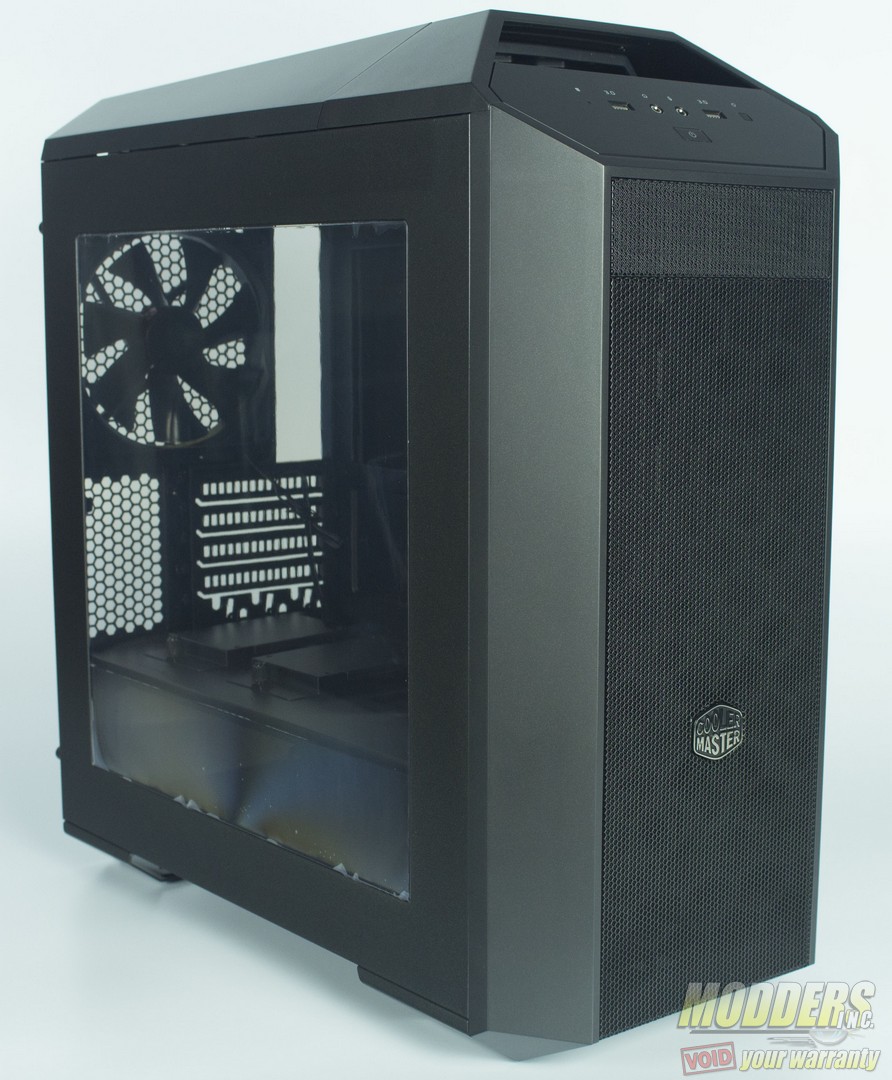 Cooler Master has been a staple in the computer and modding industry since 1992, and since that time they have learned a trick or two. Their "make it yours" campaign which began in 2015, introduced the "Master" line of products, which covers power supplies, cooling solutions, peripherals and the product that started the master series, the MasterCase 5. Since its release the MasterCase 5 has become a favorite among not only system builders but the modding community as well. With a year of spotlight in the market space, the time has come for the MasterCase 5 to share the glory with the newest member of the master line of products, the MasterCase Pro 3.
As is the trend among manufacturers as of late, the MasterCase Pro 3 is the shrunken down version of its predecessor, the MasterCase 5. Despite the reduction in size, the MasterCase Pro 3 offers the same features that the MasterCase 5 was built off of, including its modular accessory feature. The most notable difference with the MasterCase Pro 3 is the form factor change from ATX to mATX/ITX, however the interior remains spacious enough for custom water cooling solutions.
The MasterCase Pro 3 comes in a fully color printed cardboard box, that clearly list all its features on the front and back of the packing material. On the left side of the packing material is a full list of specifications. I was pleased to see that CoolerMaster chose to include radiator compatibility on the highlighted features. Something that could tip the scales with a customer not looking to modify their chassis in order to install a custom loop.
To prevent damage to the chassis during shipping, Cooler Master uses two rigid pieces of Styrofoam with a thin bag of foam, to secure the case in place. Personally I prefer to see soft foam packing used over rigid foam as rigid foam can damage cases during transit.
Normally the accessory box is found either twist tied down or found occupying a drive bay, however upon opening the packaging, I found that Cooler Master made a cradle in the packing foam for both the accessory box and instruction manual.
Included in the accessory box
Two molex to three pin fan adapters
Zip ties
5.25″ bay mounts
Assorted screws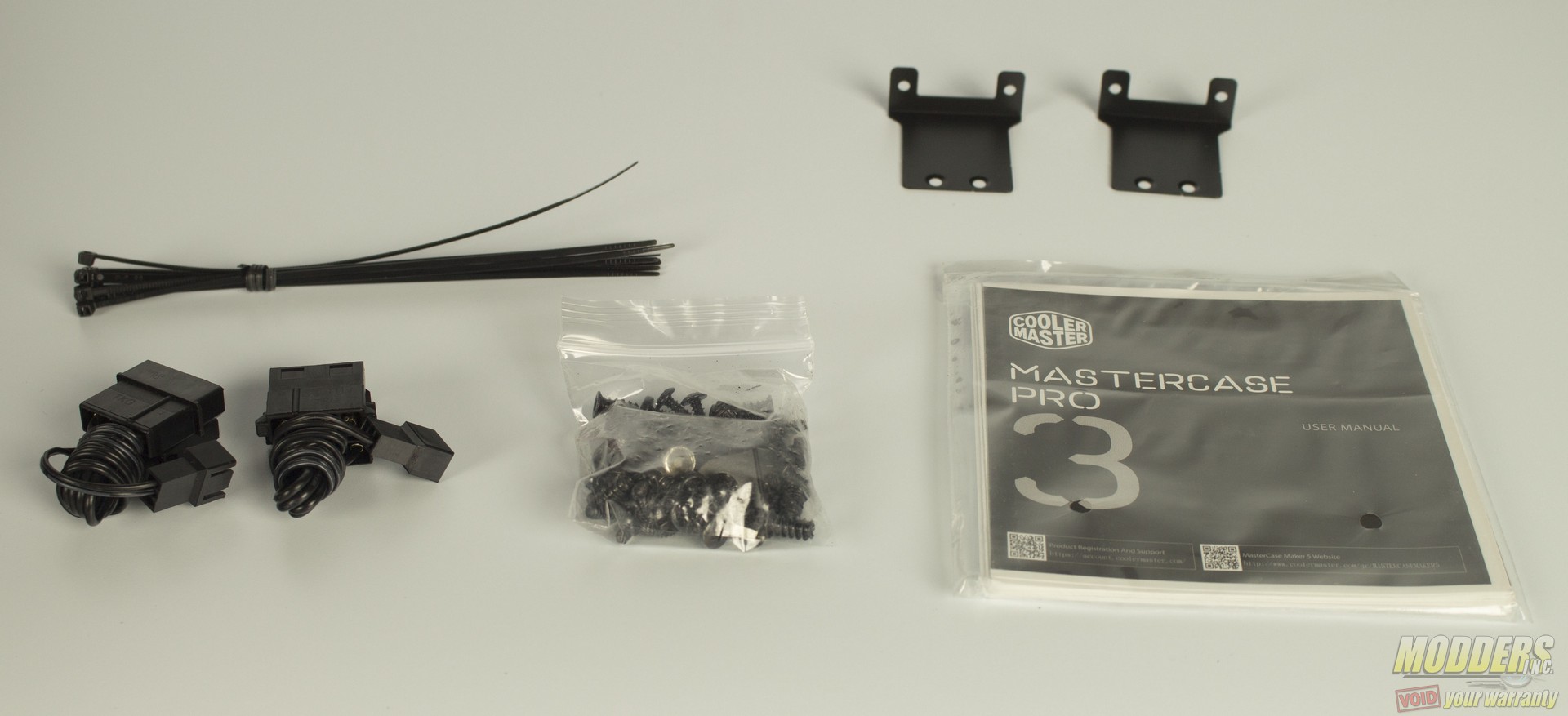 Specifications
Net Weight
9.1 Kg/ 20.1 lbs
Dimensions Length, Width, Height
467 x 235 x 505mm
Motherboard Type
microATX, mini-ITX
5.25″ Drive Bays
0
3.5″ Drive Bays
2
2.5″ Drive Bays
2+2
I/O Panel
USB 3.0 x 2, Audio In & Out (HD Audio)
Cooling System
Front: 140 x 25mm fan x 1, 1200 RPM (pre-installed). An additional 140/120 x 25mm fan(s) can also be installed.

Rear: 140 x 25mm fan x1 1200 RPM (pre-installed). 120 x 25mm fan (optional)

Top: 120/ 140mm fan x2 (optional)

Radiator Support
Front: 120mm, 140mm, 240mm, 280mm

Rear: 120mm, 140mm

Top: 120mm, 140mm, 280mm

PSU Type
Bottom Mount, ATX PS2 (maximum length 200mm)
Compatibility (Maximum)
Graphics card length: 370mm/14.57 inch (without 3.5″ HDD cage) 258mm/ 10.16 inch (with 3.5″ HDD cage)

CPU cooler height: 190mm/ 7.48 inch

Material
SECC Plastic
Colors
Dark metallic grey exterior with black interior