« Hardware Installation
Final Thoughts
With a solid construction, ease of use and a plethora of included accessories coming in at a $99.99 USD, the MasterCase Pro 3 is probably the best bang for the buck chassis I have encountered for 2016. When compared to the MasterCase Pro 5 which comes in at $139.99 USD and has almost identical features (minus the adjustments made for the form factor shift), the MasterCase Pro 3
is a much better deal for those that do not want to commit to a full tower, but do not want to be restricted on an ITX platform. The case provides a great balance for users wishing to use an off-the-shelf AIO such as the MasterLiquid series AIOs and custom water cooling loops from EKWB, Swiftech
etc.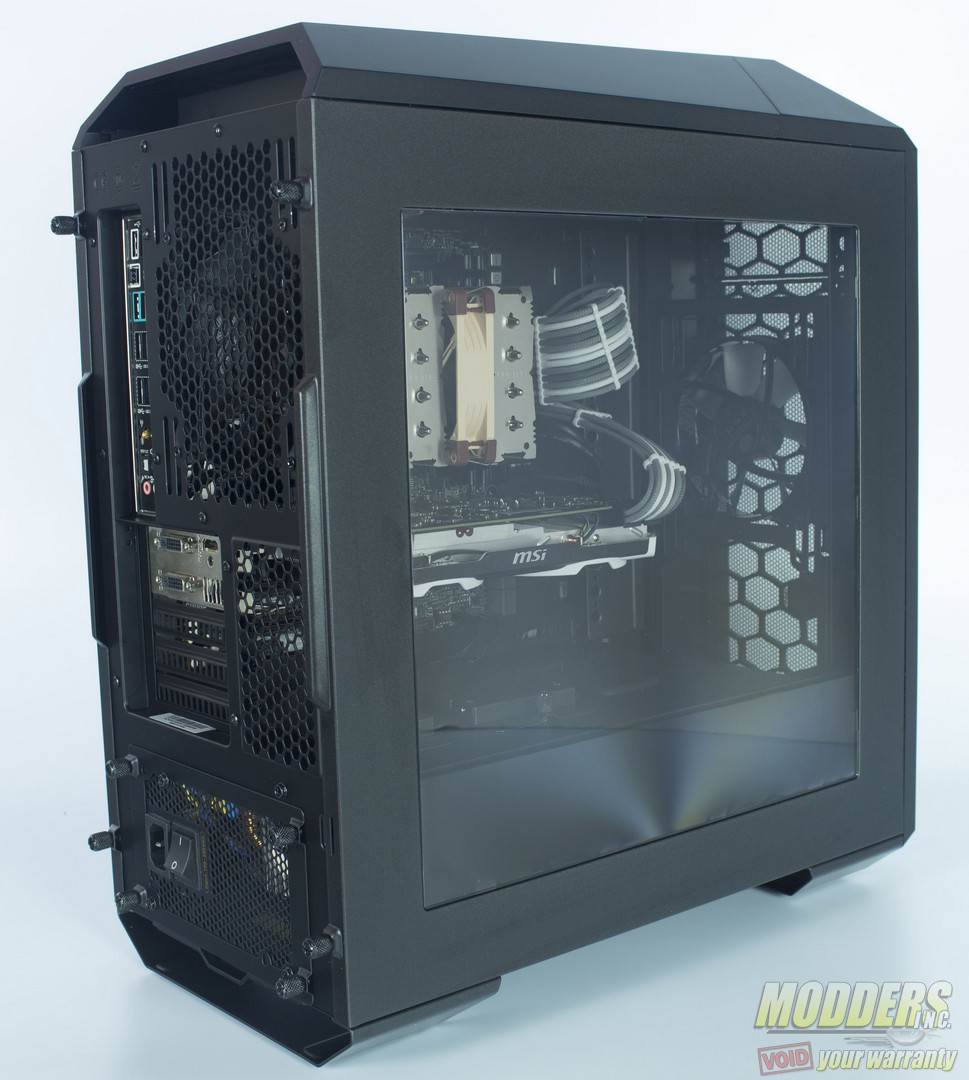 As modular and mod friendly as the case is, Cooler Master's slogan for the Maker series cases of "Make it Yours" is holding true to the company's new vision. During my installation, even without any modifications, I never felt restricted with the case. I credit this to Cooler Master's well thought out implementation of their "FreeForm" design which allows for users to upgrade the chassis features without the use of a dremel
. The only issues I had with the case, which is present on just about every case that uses this finish, is how much finger prints show up and the odd light diffusion that was present at the bottom of the case window.. This is a minor issue and the only time I really cared about this is when taking the photographs of the chassis, after all, no one wants pictures of a case that would be a prime scene out of CSI. I attempted to clean the window to see if maybe it was just dirty and giving that off diffusion effect, but no luck, it seems to be something that only shows up when bright lights hit that spot of the window, where a piece of tinted acrylic is overlaid on the window.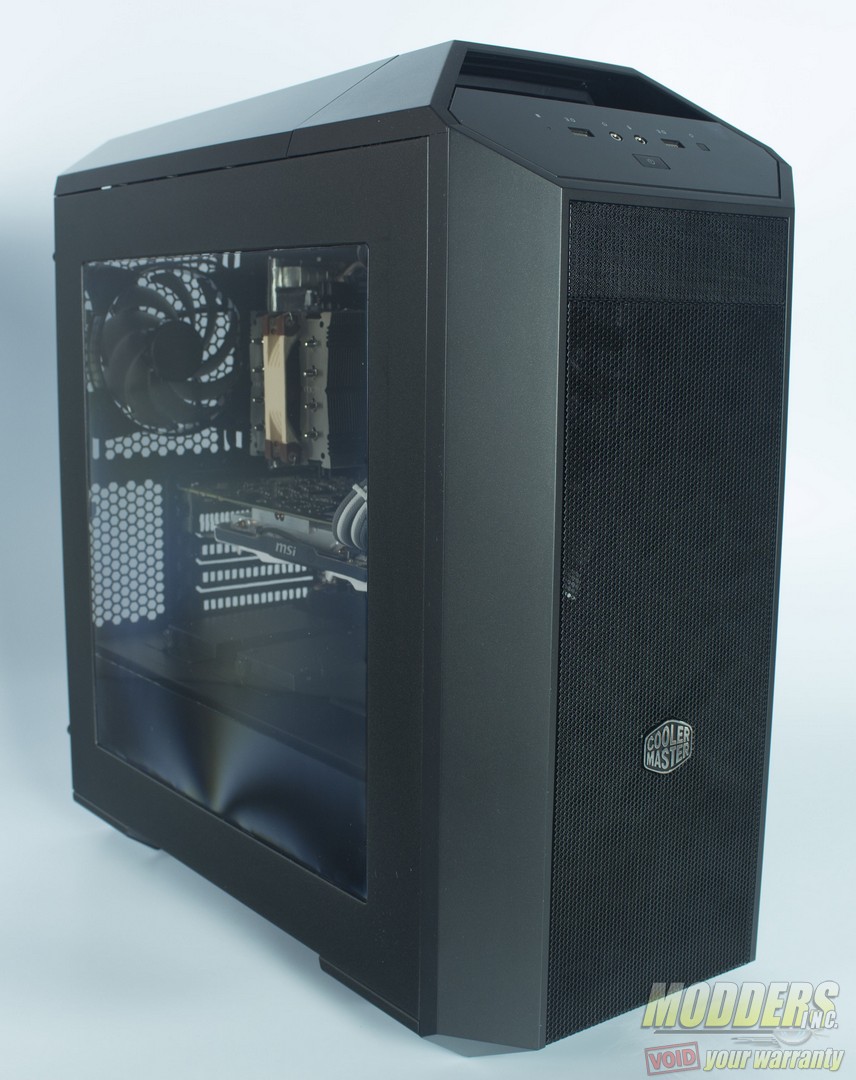 Coming from someone that has worked with the bigger brother of the MasterCase Pro 3, and enjoyed building in the MasterCase Pro 5, I have to say that Cooler Master has successfully adapted their flagship case in the Master Series for a much larger audience. The consumer base for full ATX cases has shrunk considerably due to form factors such as mATX and ITX offering customers similar features to the ATX platform, but at a reduced size. I was extremely pleased with how efficient the cable management system worked even in a mATX case, and even though I would have liked to see an inch of space behind the motherboard tray, the 3/4″ worked out well and I was able to cleanly lay out the cables. Lastly, the features included with the $99.99 USD price point are what cement my final choice on the CoolerMaster Pro 3, I have seen other cases at the same price point that offer what could be considered a barebone setup lacking any bells and whistles. The MasterCase Pro 3 however, offers features that I would compare to a case in the $150-200 dollar range. With all this said, taking into account the solid construction of the case, great value and the expandability of the CoolerMaster MasterCase Pro 3, it gets the Modders Inc, Editor's Choice award.