« A look inside of the Corsair 680X RGB
|
Final Thought on the Crystal Series Corsair 680X »
Hardware Installation and Clearance Compatibility
Shown in this section is a simple and rather quick install of the hardware and what I think a non-cable management person might do. I did this to illustrate that even without full-on management you can still have a very clean looking PC.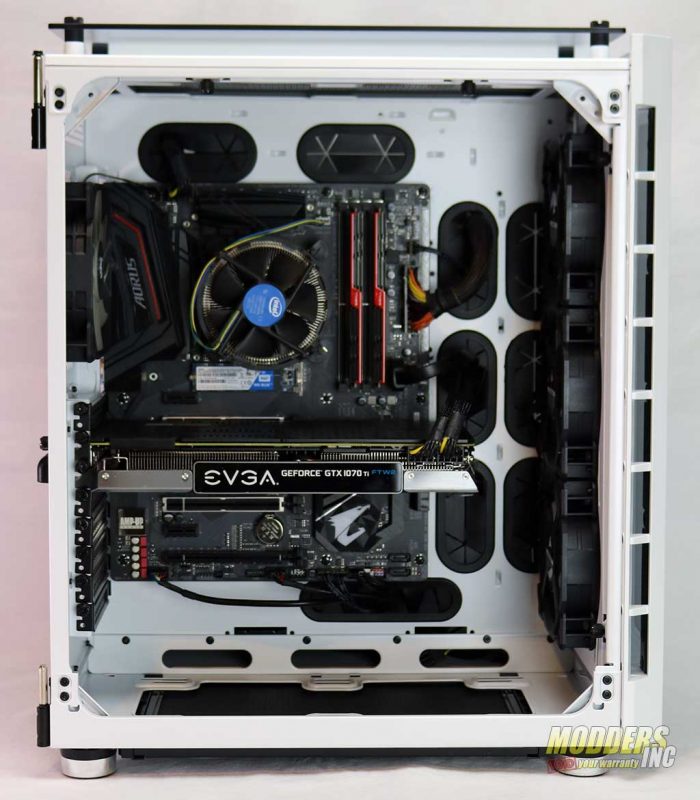 Expansion Slots (Main):
8 + 2 Vertical
Motherboard (Main):
E-ATX
ATX
Micro-ATX
Mini-ITX
Clearances:
PSU: 225mm
CPU Cooler: 180mm
GPU: 330mm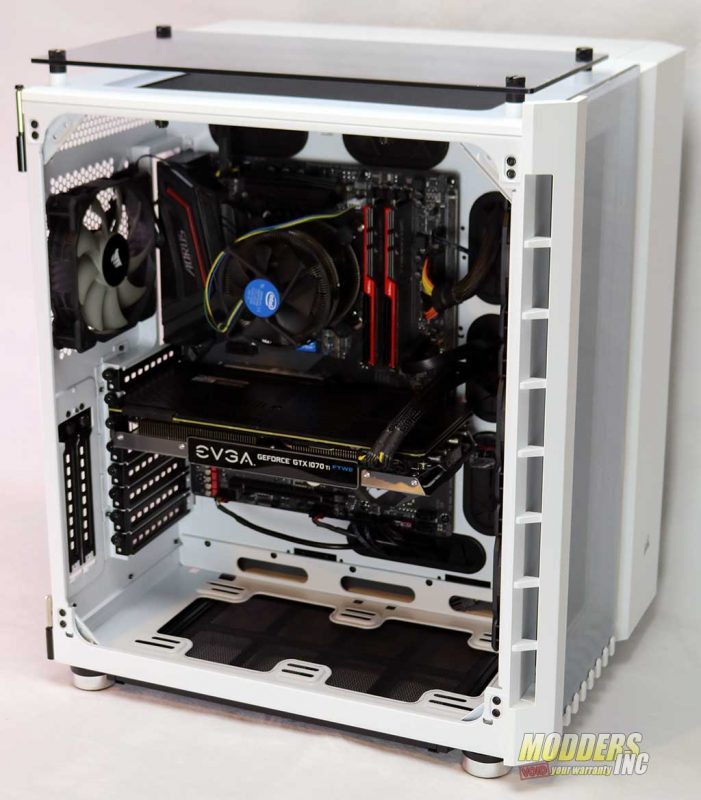 Cooling Layout:
Front: 3x 120mm, 2x 140mm (3x 120mm included)
Top: 2x 120mm, 2x 140mm
Bottom: 2x 120mm / 2x 140mm
Rear: 1x 120mm / 1x 140mm (120mm included)
Total of 8 – 120mm or 7 – 140mm or mixture of fans can be installed into the 680X RGB
Radiator Compatibility:
Front: 360mm / 280mm
Top: 280mm / 240mm
Bottom: 280mm / 240mm
Rear: 120mm
Room to mount up to four radiators – including one 360mm such as the CORSAIR Hydro Series H150i PRO liquid cooler.
Included Fan Specifications
LL120 RGB SP120: Quantity Included 3
Speed (rpm) 600-1500 +/- 10% RPM 1200 +/- 200 RPM
Airflow (@ rated speed) 43.25 CFM 51.3 CFM
Static Pressure 1.61 mm-H2O 1.51 mm-H2O
Sound Level 24.8 dBA 23.87 dBA
SP120: Quantity Included 1
Speed (rpm) RPM 1200 +/- 200 RPM
Airflow (@ rated speed) 51.3 CFM
Static Pressure 1.51 mm-H2O
Sound Level 23.87 dBA
Dust Filters
Removable dust filters: Top, front, floor, and PSU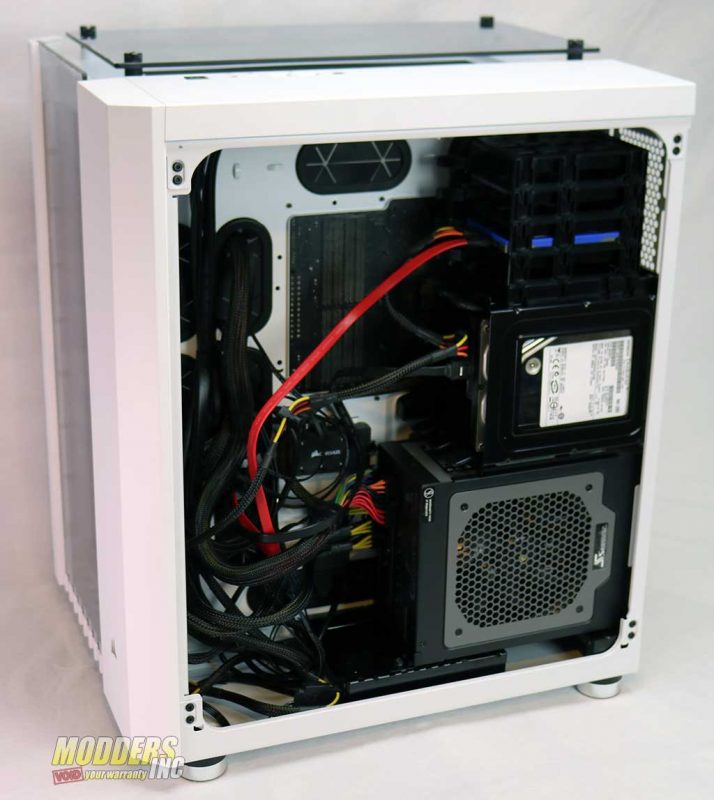 Storage:
4x 2.5″ SSDs
3x 3.5″ HDDs
Both drive cages are removable
No tools need to install drives
No Rom Drive Bay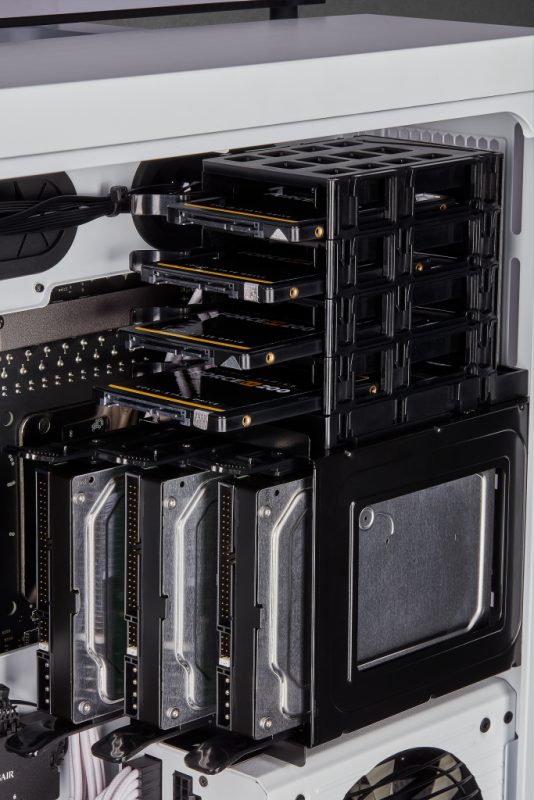 Cable management:
Plenty of space for all your cables behind the main/dividing motherboard tray
9 pass through grommets
3 smaller non-grommet pass through
Raise cable tie mounts in the right place
Keeps a majority of  the cables hidden from the visible side