PC Water Cooling
Corsair iCUE H115i RGB PRO XT Liquid CPU Cooler
The Liquid CPU Cooler Designed to Keep Your CPU Cool
« Corsair iCUE Software
|
Test System and Benchmarks »
Installation and Clearance Issues
For clarity, the installation pictures below used a SuperMicro Z370 mITX motherboard and an i7-8700K CPU. For testing, the cooler is installed on an Aorus Z390 Master motherboard with an i7-9700KF CPU.
To get started mounting the cooler to an Intel socket 115x motherboard, you'll need to install the backplate. The pins slide around in each of the arms to ensure proper alignment.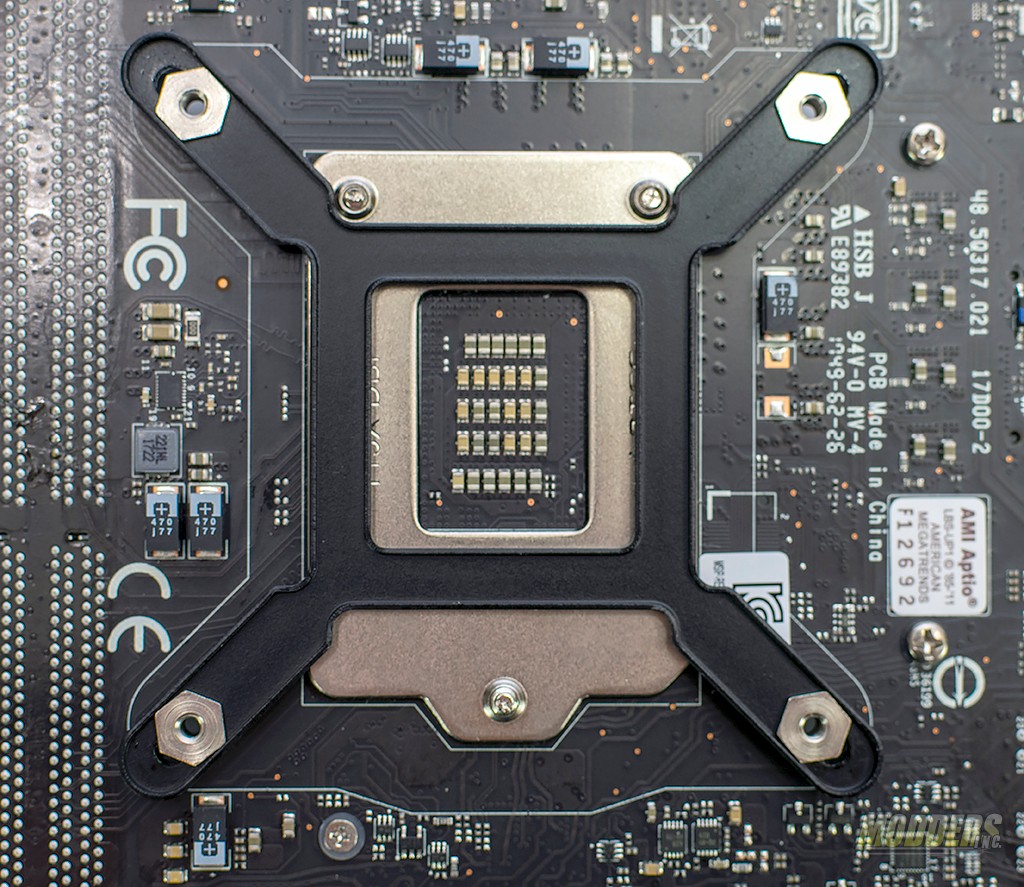 Next up, you'll secure the studs at each of the corners and tighten them just snug. There are two sizes included one set is for the 115x socket and the other is for the 2066 socket.
Since the thermal paste is applied at the factory, you don't have to apply any additional. Simply sit the pump/CPU block over the CPU and tighten down the thumbscrews. Make sure to use a criss-cross pattern to ensure even thermal paste spread.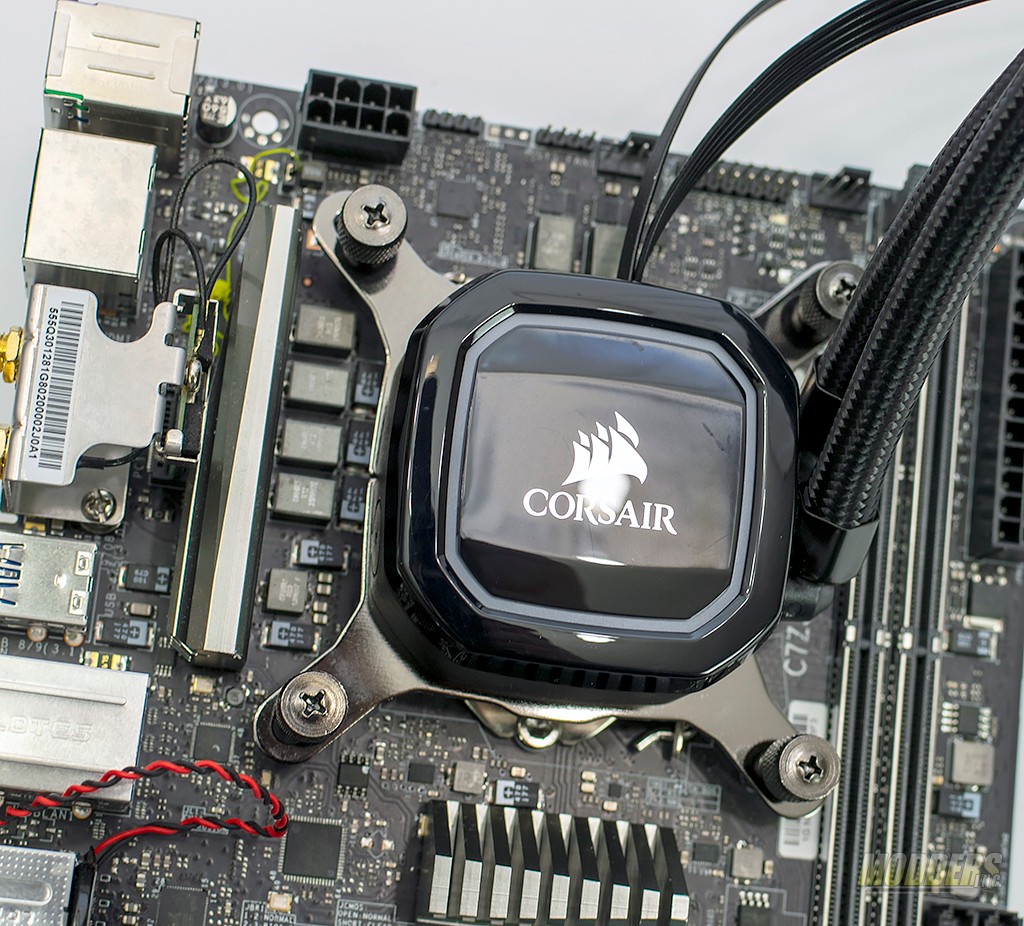 The radiator installation will vary per case. Corsair left the fans unattached to the radiator to allow you to choose the best installation options for your specific situation.