PC Mouse
Cougar Surpassion RX Wireless Mouse Review
A Wireless Mouse Like No Other
« A Closer Look at the Cougar Suprassion RX
|
Final Thoughts and Conclusion »
Subjective Testing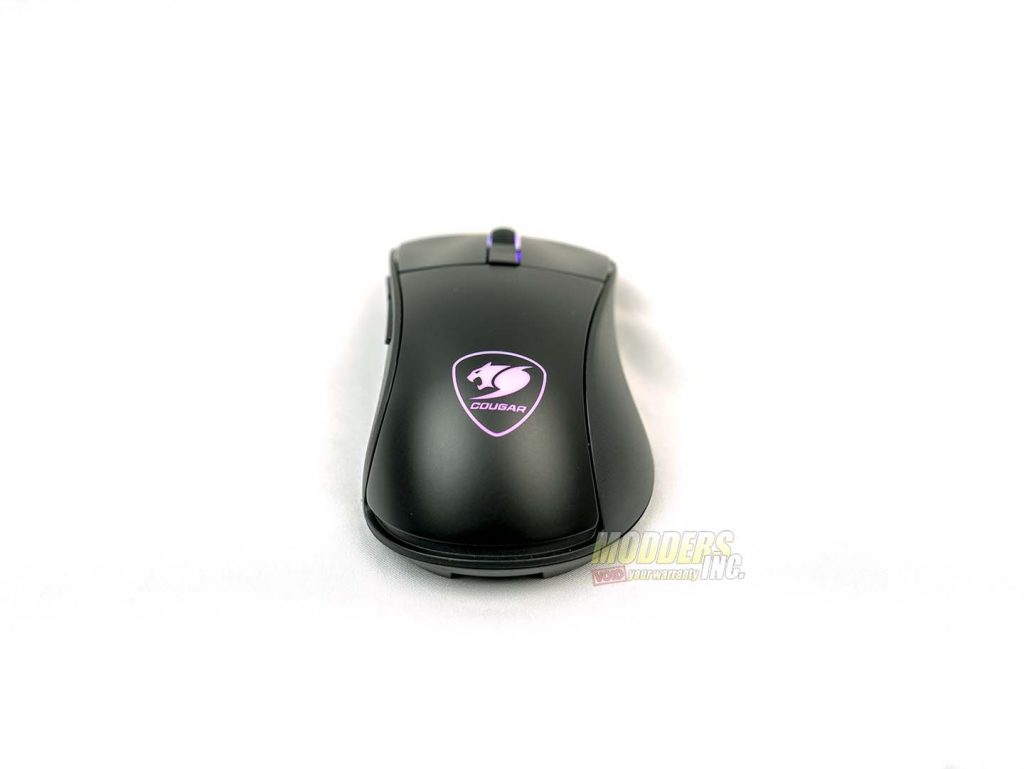 As I mentioned several times before, as well as in this review, peripherals are the most subjective products we review. So this section is simply my personal experience with the Cougar Surpassion RX. I'm always a bit wary of trying out new peripherals as when I find something I like, I tend to stick with it for a long time. I've been using the G502 as my daily driver for several years, through every iteration of the mouse. However, I was very surprised at how comfortable the Cougar Surpassion RX felt in my hand. The Surpassion RX is a light mouse. Weighing in at 98 grams which is about 24 grams lighter than the G502 I'm used to.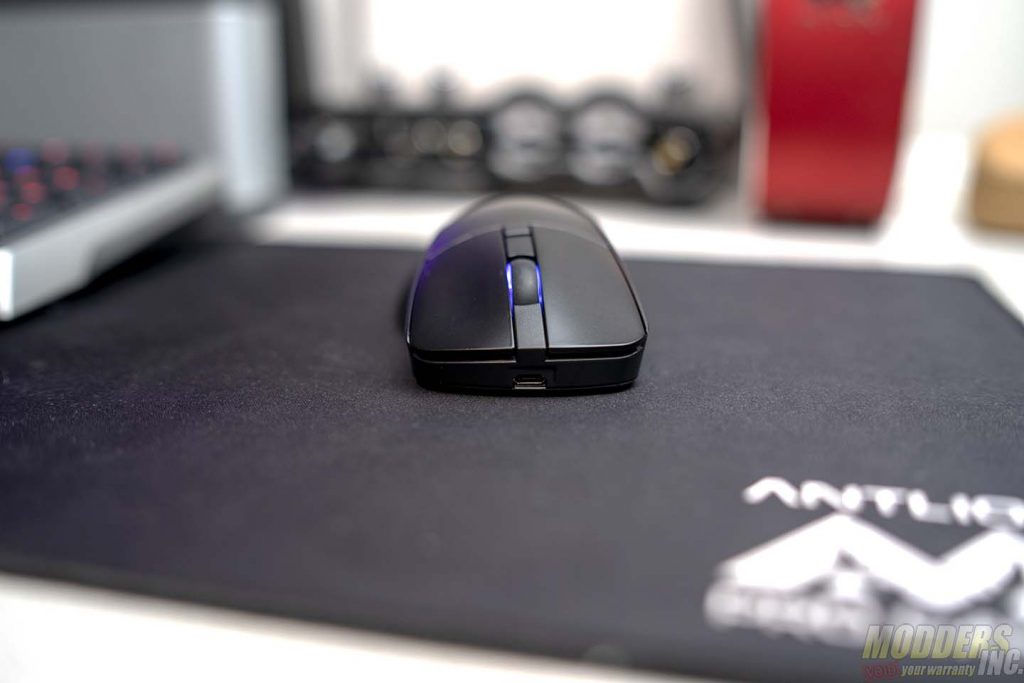 The ergonomics of the Surpassion RX feel very natural to me. I have more of a combination palm and fingertip grip. If I'm gaming, I sway more towards a palm grip. But, if I'm editing or doing research on the internet, Its more of a fingertip grip. Either way I go, the Surpassion RX is very comfortable in my hand. Having carpal tunnel in my mouse hand, if I use the wrong mouse for too long, it will bother my hand. This is part of the reason I've stuck with the G502 for so long. But I was very pleased when I had no issues with using the Surpassion RX for extended periods of time.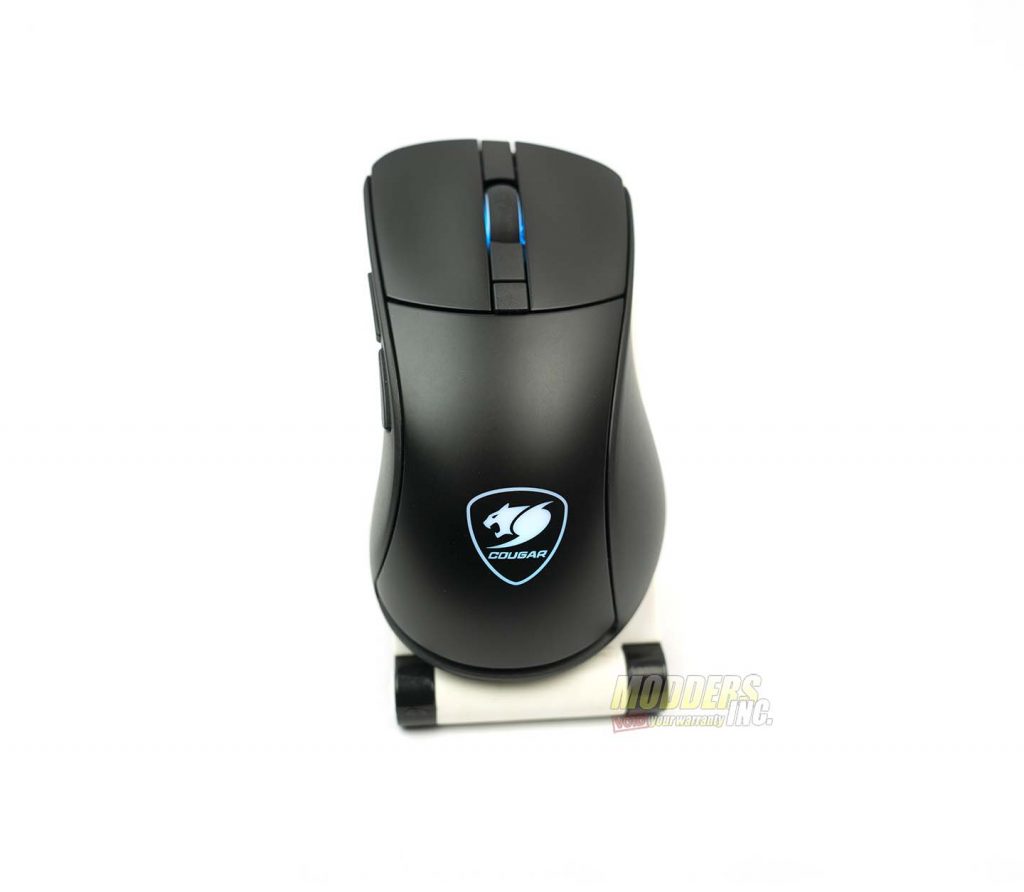 At first, I thought there was an issue with the battery. However, it turned out to be the micro-USB cable I was attempting to charge the mouse with. Once I used a different cable, there was no issues with the battery life. In fact, the mouse will go to sleep when in wireless mode to extend the battery life. To wake it up, simply click any of the buttons on the mouse. Once the battery was fully charged, it lasted well over a week of regular use before it had to be plugged in. a rough estimate would be about 55-60 hours of use over a seven day period. Given I'm not sure how much of that time was in sleep mode.
The Cougar Surpassion RX has lighting on the scroll wheel and on the palm rest of the mouse in the form of a Cougar logo. One of my biggest issues with RGB lighting is the accompanying software. It's not that I don't like RGB lighting and its effects. When done right, it looks pretty cool. But when companies develop software that makes Premier Pro look inviting, I tend to steer clear of the software and usually the lighting as well. However, Cougar made the lighting on the Surpassion RX very easy to use. The mouse has 13 preset backlighting modes. Eleven of these modes are single colors and two are multicolor presets. One of the multicolor presets is like a hard swap between colors where the other is more of a fade effect. The other eleven settings such as red, green and blue to name a few. Full disclosure, I am color blind, so I'm not positive what a couple of the colors are. But I can confirm there is a setting for pink, and that's a plus in my book.