PC Mouse
Cougar Surpassion RX Wireless Mouse Review
A Wireless Mouse Like No Other
« Introduction
|
A Closer Look at the Cougar Suprassion RX »
Packaging and Unboxing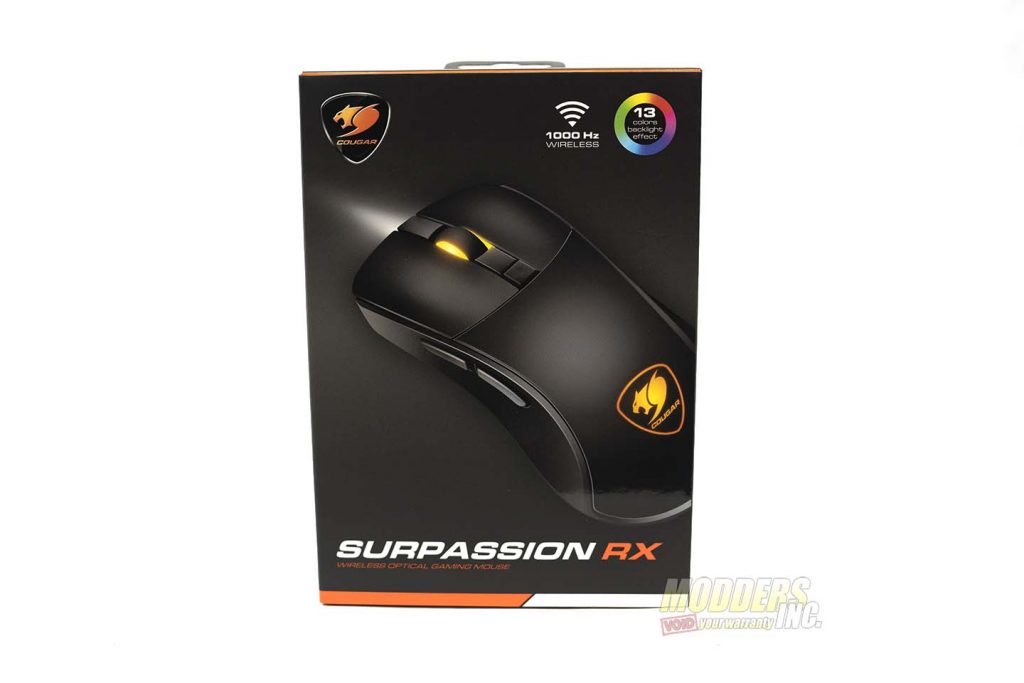 An oversized image of the Cougar Surpassion RX takes up the majority of the front of the box for the mouse.  The Cougar logo in on the top left-hand corner. At the top right-hand corner, there are badges for the 1000 Hz polling rate, wireless connectivity and 13 million colors RGB lighting. The Surpassion RX branding is printed across the bottom with the words "Wireless Optical Gaming Mouse."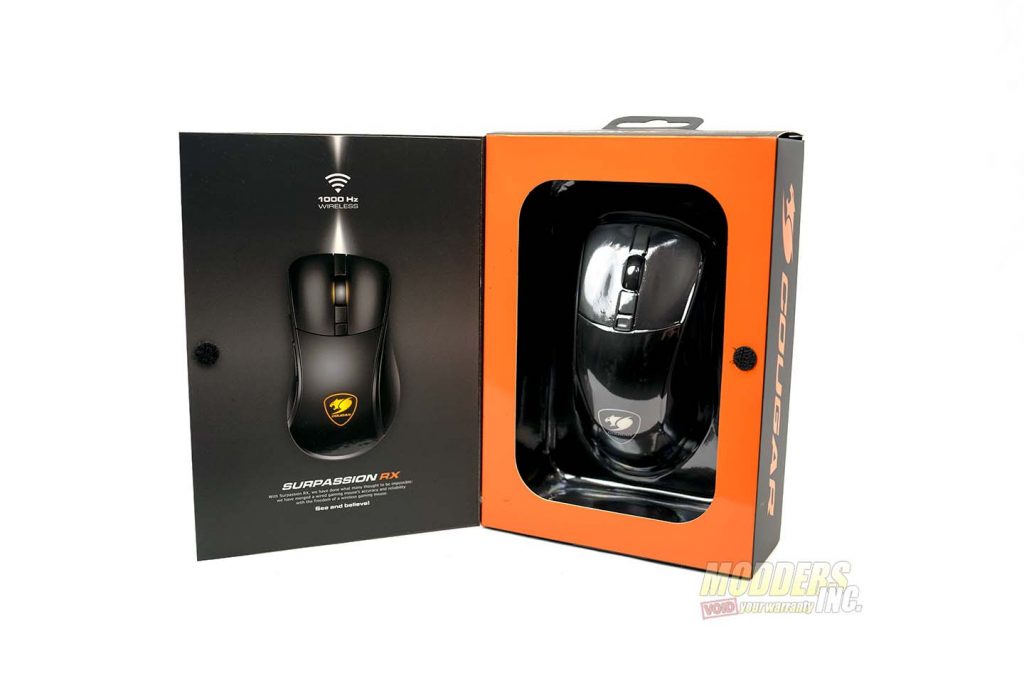 The front of the box opens up like a book to reveal the Cougar Surpassion RX behind plastic. The inside cover has an image of the Surpassion RX with the product branding just below the image. Also on the inside cover is this quote "With the Surpassion RX, we have done what many thought to be impossible: we have merged a wired gaming mouse's accuracy and reliability with the freedom of a wireless gaming mouse. See and believe!
The back of the box has both a side vire of the Cougar Surpassion RX, as well as a shot of the underside of the mouse. On the back of the box, Cougar goes into a bit more detail on a few of the key features of the Surpassion RX.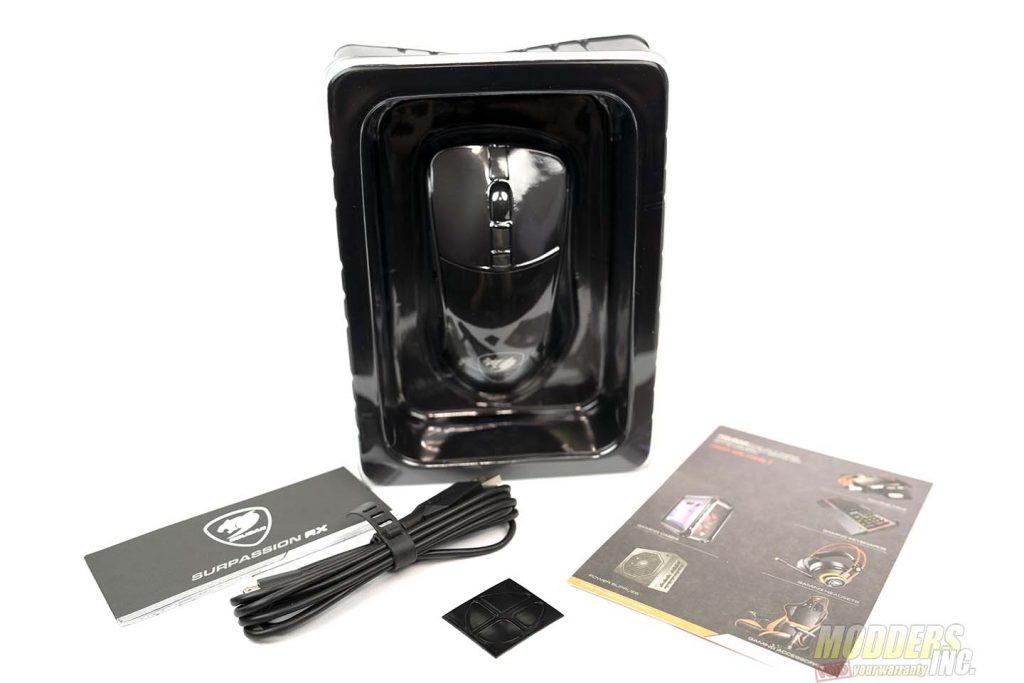 The mouse comes in a two-piece plastic shell. In the box, you'll find the Surpassion RX, a USB Type-C cable, an extra pair of feet, a quick start guide and an advertisement for Cougar Products.