CPU Cooler
Cryorig H5 Ultimate CPU Cooler Review: A Matter of Perspective
« Test System and Benchmarks
Final Thoughts about the CRYORIG H5 Ultimate

Despite its sizes, the CRYORIG H5 Ultimate is far from intimidating and is extremely user friendly. Like the CRYORIG H7, installing the H5 is one of the simplest procedures on any CPU cooler. Most of the assembly has already been done for the user out of the box and the minimal parts also means less chances of parts to go missing or for installation to go wrong. The CRYORIG H5 is also compatible with LGA1366 and LGA775 motherboards, something that many mainstream CPU coolers have dropped support of, including the 120mm CRYORIG H7. CRYORIG also goes out of their way to offer various options to ensure their CPU coolers are compatible on user systems by providing a comprehensive motherboard compatibility database on their website and providing a convenient printable origami sheet layout for testing clearance.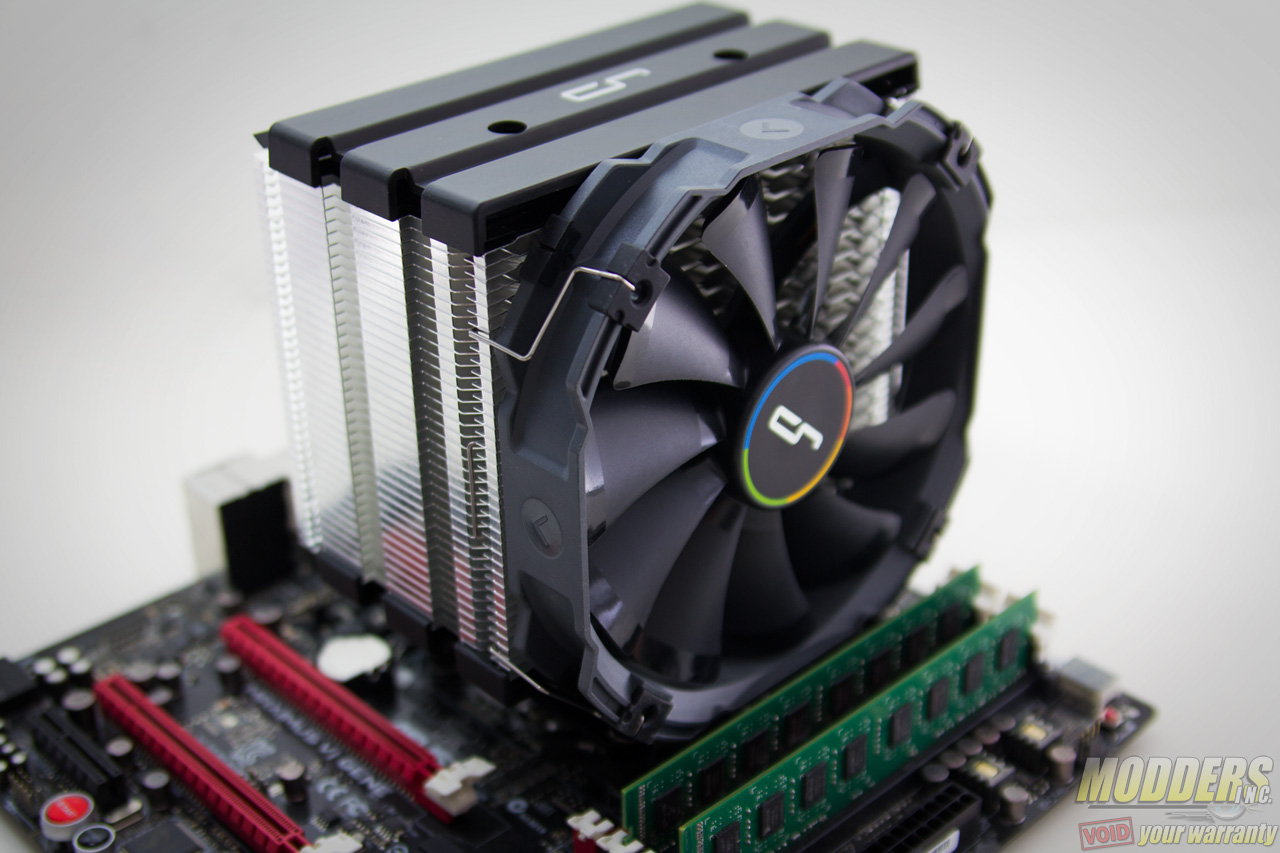 Performance wise,  the CRYORIG H5 is above average having a decent low-noise to performance ratio although it is not quite up to par with some larger size CPU coolers in terms of sheer, brute-force cooling ability. The bundled fan stays very silent for the most part in PWM mode and is not required to run at max RPM constantly for competitive performance so it is practical in that way.
The CRYORIG H5 Ultimate shares many traits with its smaller H7 sibling but for only $12 more, it offers greater compatibility, larger size, quieter performance on average, completely metal mounting parts and overall greater value.  It is very well-rounded and lives up to the "balanced execution" part of the promotional claim with a lot going for it but it is not quite the "ultimate" in terms of 140mm cooling performance, especially with many competitors in this space.