CPU Cooler
Cryorig R1 Ultimate Review: The Cooling Force of Mass + Acceleration
« Test System and Benchmarks
Final Thoughts about the CRYORIG R1 Ultimate

CRYORIG proves with the R1 Ultimate that heatsinks certainly can look a lot better than just a stack of aluminum and copper. Maybe since it is mostly black, it does not seem as imposing to look at compared to most dual-tower flagship air coolers. It is not slim either but the deliberate leaning design compensates for any RAM clearance issue users might have.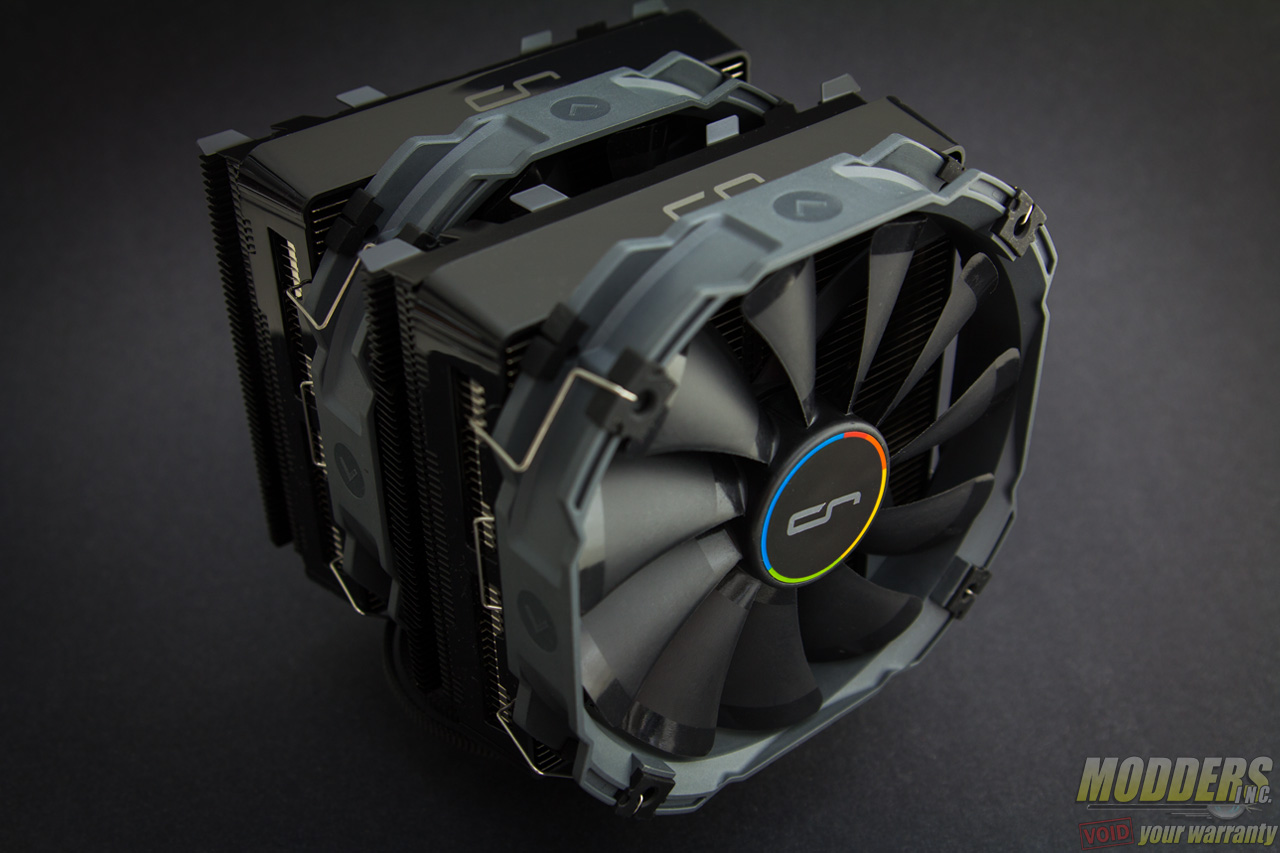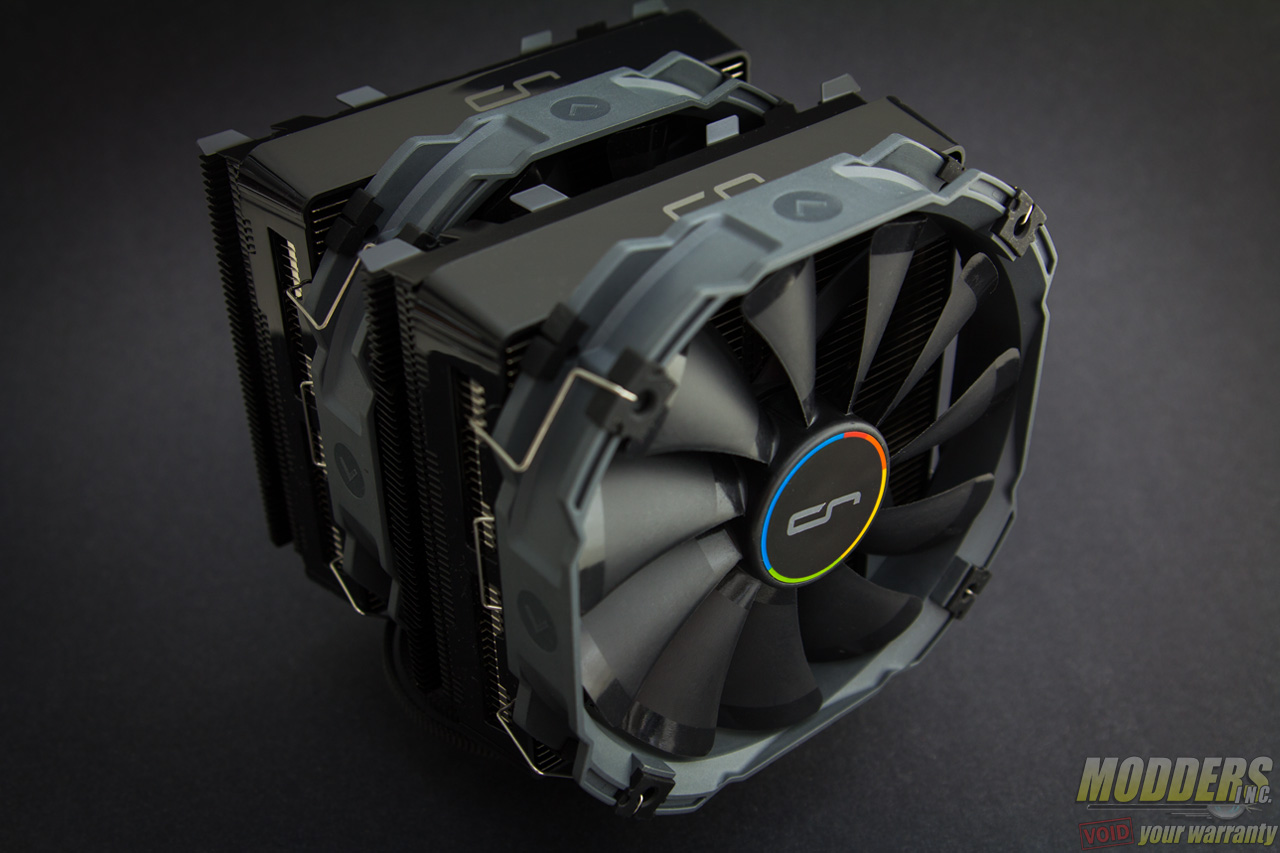 The custom mod cover is an interesting feature for this cooler. Aesthetic seems to be a high priority for CRYORIG, having clean and sharp looking coolers rather than the purely functional approach of its rivals. With the swappable colored cover, users can easily mix and match to color coordinate in their system without having to repaint. The rest of the cooler itself uses neutral gray and black colors so it does not necessarily conflict when the custom mod cover is swapped with a red, orange, green, blue or white variant.
Although a decent performer by itself, factoring in the price makes it much less of a value-friendly solution compared to the rest of CRYORIG's offerings. Even less so compared to the top crop of CPU air coolers. Fan noise was not particularly quiet either whether in full 1350RPM clocking in at 44.4dBA or when run at 900RPM which only registers as 37.5dBA but motor produces a distracting grinding hum. It is a sleeve bearing fan after all compared to most high-end air coolers which use an oil/hydro bearing solution. I don't think a sleeve bearing fan belongs to any CPU air cooler priced above $75, let alone on a flagship CPU cooler.
The idea seemed solid enough: the cooling force of mass plus acceleration; but the performance just isn't there. Certainly not for $89.99. To be fair to CRYORIG, users do get a lot for their money's worth including a wide CPU socket support including LGA775 as well as having one of the easiest and ready-out-of-the-box CPU cooler installation procedures there is. The three year warranty extendable to six years is also the longest in the industry for CPU coolers. In terms of upgrading lifetime, that is usually good for four or five generations of CPU/Motherboard upgrades. You may not have the best performing CPU air cooler on the block, but you will have the best looking one.