« Closer Look at the Deepcool Captain 240EX RGB | Test System and Benchmarks »
Installation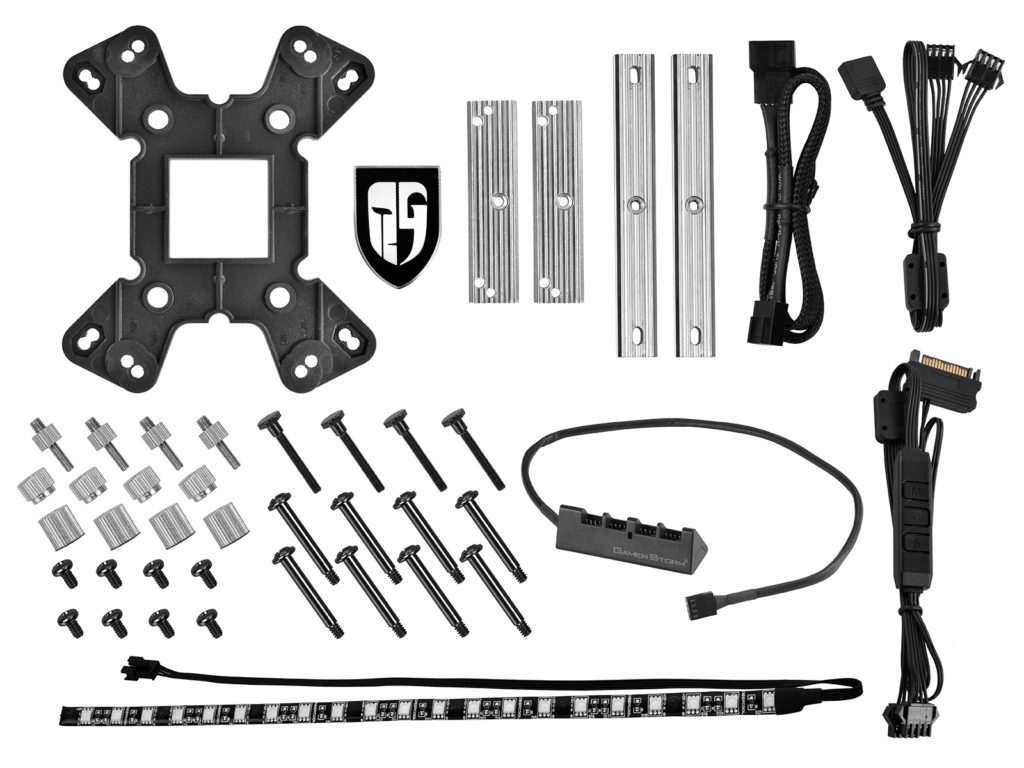 Before proceeding with installation, lay out all accessories and cross reference the package content with the illustrated user's guide.
The universal backplate that comes with the Gamer Storm Deepcool Captain 240EX is used in all AMD mainboard installations as well as all Intel motherboard sockets with the exception of the LGA20xx which has mounting locations for the standoffs integrated into the CPU socket. The first task is to assemble the back plate which consists of the main back plate unit and four screw bolts. The appropriate hole is marked properly for the motherboard socket size either for AMD, or Intel LGA115x or LGA1366.
Unlike the non-Ex Captain 240, the backplate is now made of thick ABS plastic instead of metal with plastic locks. The thickness compensates for the durability of the metal and also ensures there are no grounding issues. One side of the backplate is for AM3/AM4 while the other side is for Intel.
Once the backplate assembly is completed, push it through the motherboard from the back and secure from the front with the locking nuts. These are insulated on one side (colored black) so make sure the insulation is pointing towards the motherboard.
After the backplate and the posts are secured, place the mounting bars across and secure with the locking nuts in place. Once this is secured, apply thermal compound and secure the pump block unit into place.
Once the pump block is installed, attach the pump power to an available fan header. Then attach the RGB LED depending on the user's preference. If the motherboard has an available 4-pin RGB LED header, the Captain 240EX RGB together with the bundled LED strip can be synchronized via software. Users can also use the SATA powered in-line RGB LED controller as well.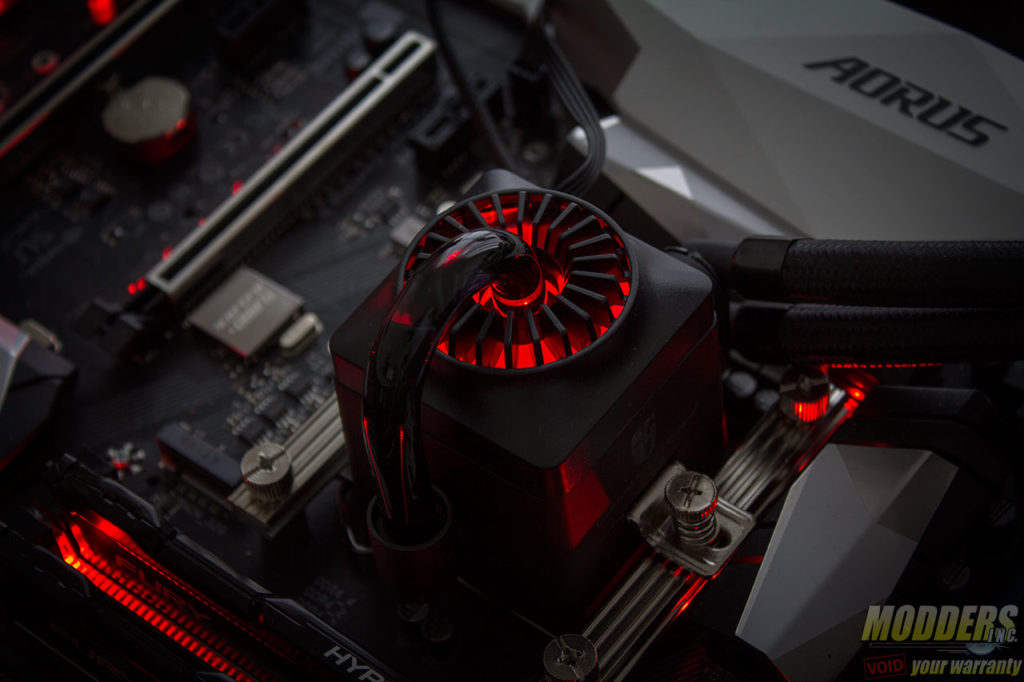 After that, radiator mounting into the case is the next step. This should be pretty self-explanatory and will depend on the type of case that is being used. The short radiator screws are for mounting the radiator directly to the case, while the longer radiator screws are for mounting the fan into the radiator or mounting the fan with the radiator on the case.
The fan can be installed on the included 4-way fan splitter. Since it supports up to four fans, users can install a full push-pull configuration and have it wired on a single header.
Clearance Compatibility
There were no clearance issues observed as the pump block unit falls well within the Intel keep out zone. The elevated copper contact also alleviates any possible issue or conflict with larger capacitors surrounding the CPU socket.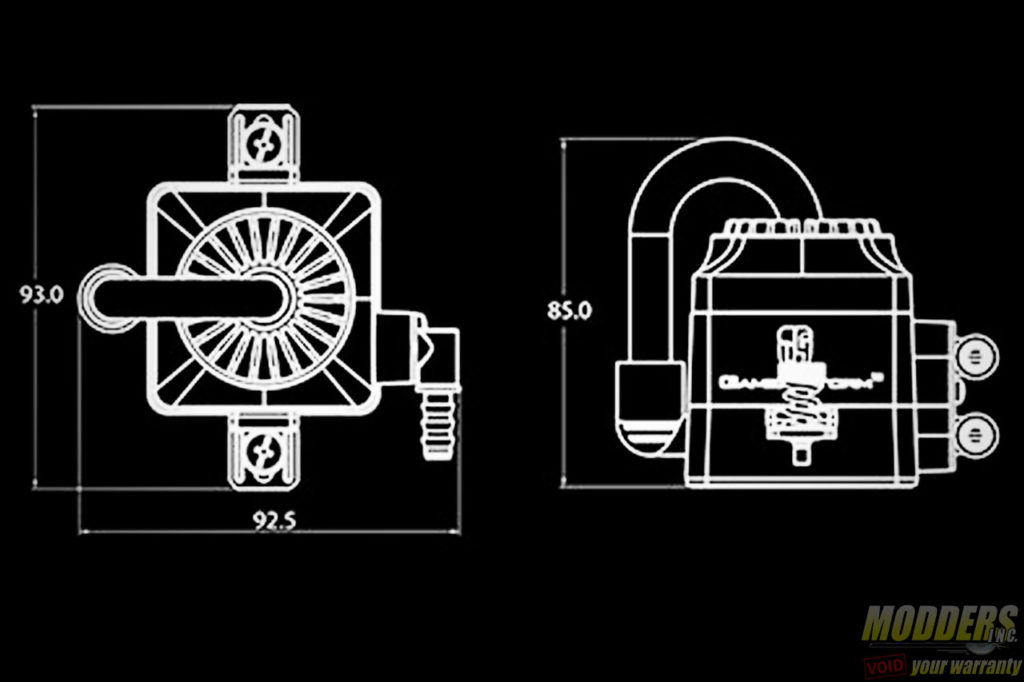 Both the PCI-E socket and the DIMM slots are also quite clear of any possible obstruction. There is still plenty of room here.