ECS MODMEN 2013 Winner Will Be Announced at Taipei Computex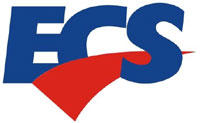 Taipei, Taiwan, May 31, 2013 – Since ECS announced MODMEN Competition in October 2012, modders all around the world have submitted their extremely creative and marvelous mod works to ECS MODMEN website (http://www.ecsmodmen.com). The Top 5 Finalists have been selected and invited to Taiwan to join the 2013 Computex and in June 6th the final winner will get $1,000,000 NTD ($30,000 USD) and the title of MODMAN 2013.
After the severe competition over half a year, the Top 5 Finalists are from Unite States, Netherland, Mexico, South Korea, and Philippines respectively. These finalists will be invited to Taiwan with their stunning mod works and demonstrate them to the public in Computex. These art works will be scored and ranked by 5 professional judges based on the overall design, creativity, technique, and the motherboard modding. Besides, the public are able to contribute their preferences through the voting system in Computex ECS booth and through ECS Global Facebook Fan Page https://www.facebook.com/ecsglobal.
"It's more than a competition. It's our commitment to modding community" noted Hung-Yu Lin, ECS Marketing Director. "We want to create the stage for modders to show the excellent skill and passion, and establish the connection and relationship between ECS and all modders."
ECS along with the Modmen 2013 sponsors, Thermaltake and G.SKILL, will host the ECS MODMEN 2013 event from June 4th to 6th. For more information, please visit ECS Computex Microsite http://www.ecs.com.tw/extra/Computex2013/ECS_Computex_2013_01_Home.html
About ECS
The Elitegroup Computer Systems (ECS) has been a pioneer in designing and manufacturing computer motherboards since 1987. Today, the motherboard maker also designs and manufactures desktop PCs, notebooks, servers, motherboards, video cards, wireless solutions and handheld devices for distributors worldwide. Headquartered in Taiwan with operations in North America, Europe and China, Korea and Japan, ECS also has ISO 9001 and ISO 14001 certified manufacturing facilities in China.  For more information, please visit ECS at www.ecs.com.tw