PC Water Cooling
Enermax AQUAFUSION 240 AIO RGB Sync Review
Performance at Affordable Price
« Test System and Benchmarks
Final Thoughts
Never disappointing Enermax has done it again this time with AquaFusion 240 All in One RGB Sync cooler. If you want to get a maintenance free all in one cooling system then this is the product to consider. This nice and neat package has it all. Performance, ease of installation and RGB Lightning are AquaFusions strongest features. This particular product is aimed at average user/game however I did find that it's also capable to provide an exceptional cooling at overclocked speed for the computer enthusiasts.
The performance of AquaFusion 240 is flawless. I really can't add or subtract anything from this AIO unit, it just works. What I noticed in my benchmarking is the short delay between when my CPU reached 100% utilization and when the pump started to pump faster. This is due to the Shunt Channel Technology which boosts thermal conductivity allowing for quicker cooling across the thermal plate.
RGB Sync works well right out of the box. Some Gigabyte motherboard have a proprietory connector and will need to use the included adapter that Enermax provides.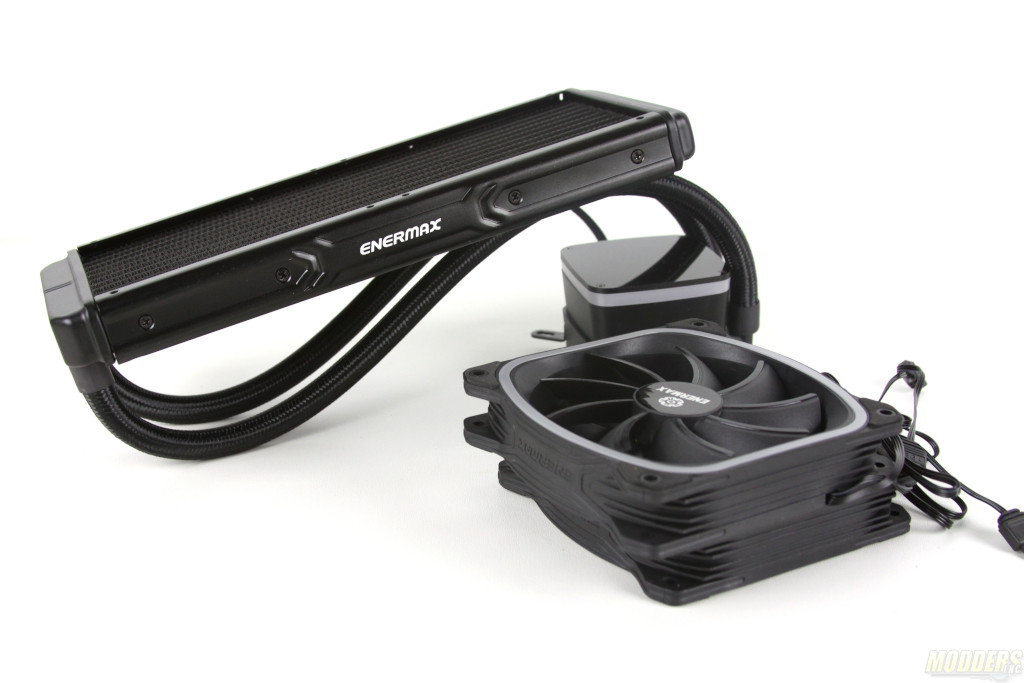 The price point of Enermax AquaFusion 240 is currently set at about $ 110 USD. Some of Enermax competitors have solutions for under $ 100 and some well above. So, it leads me to believe that AquaFusion 240 is fairly and competitively priced right in the middle of the All in One cooling system. Overall I am impressed and overly satisfied with the features and performance Enermax AquaFusion 240 has to offer.