PC Water Cooling
Enermax LiqFusion 240 RGB: RGB Sync Your Whole World
LiqFusion 240 RGB
« A Closer Look at the Enermax LiqFusion 240 RGB
|
Test System and Benchmarks »
Installation and Clearance Issues
Installation of LiqFusion 240 RGB is similar to installing other AIO coolers on the market today. Installation of the fans on to the radiator was straightforward. You need to use supplied screws to attach fans to the radiator. Using screws not supplied with the kit could result in puncturing the radiator and lead to leakage. Mounting radiator was standard as well, (standard 120mm holes). CPU mounting was pretty easy with the universal backplate. Do note that this cooler supports latest Intel and AMD sockets but excludes TR4 and SP3 sockets.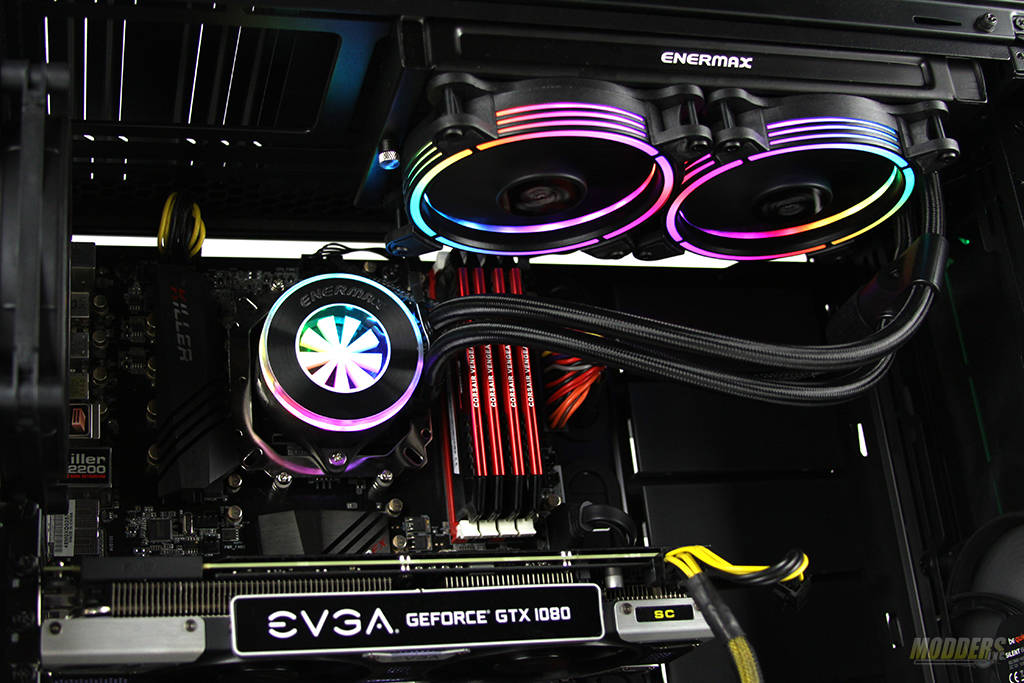 In my build, I am using ASRock 990FX Killer board and the clearance between ram slots and water block is about 5mm. I saw no issues with clearance between MOSFET heat sink and capacitors.
For a full demo of LiqFusion 240 RGB lightning in action please check the video below.