PC Water Cooling
Silverstone Tundra TD02-E CPU Cooler Review: An Affordable, Quieter 240mm AIO Option
A Closer Look at the Silverstone TD02-E »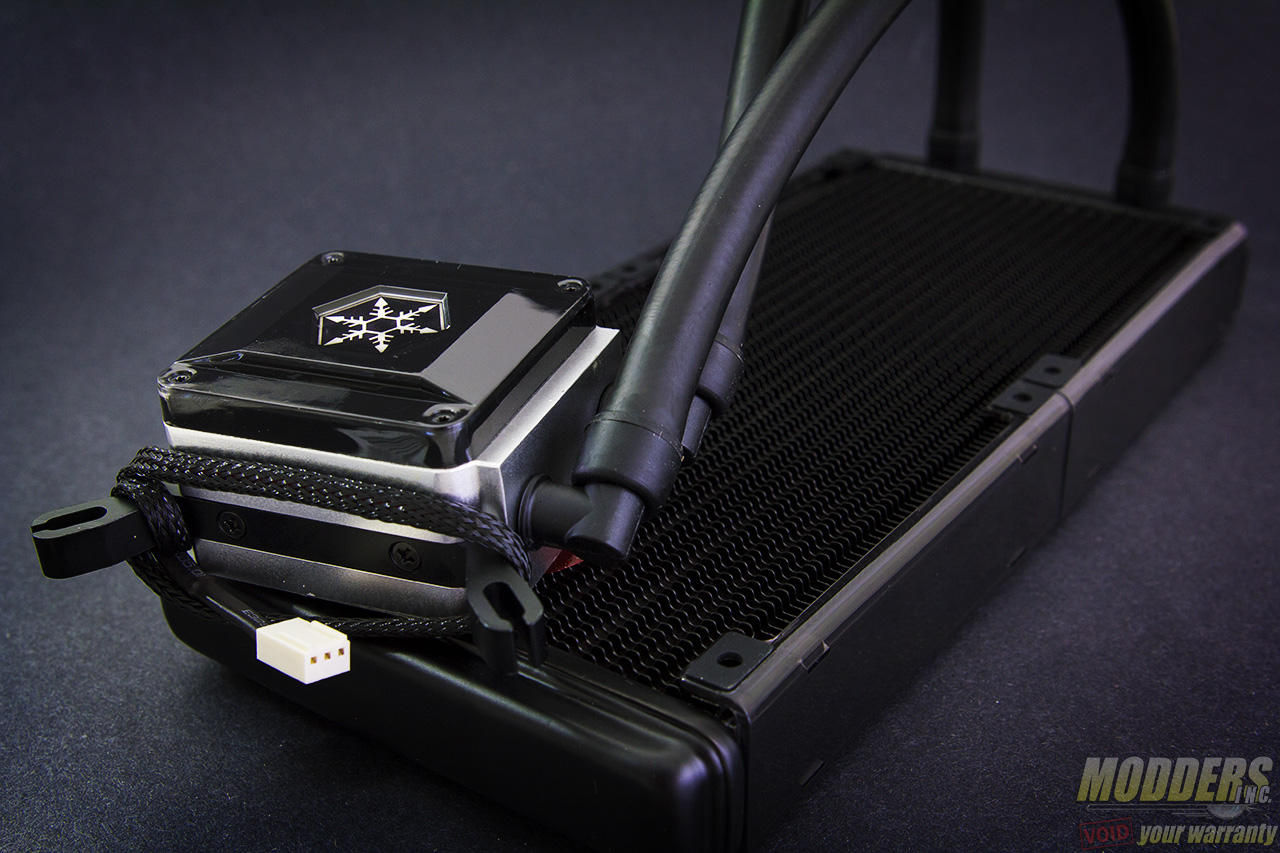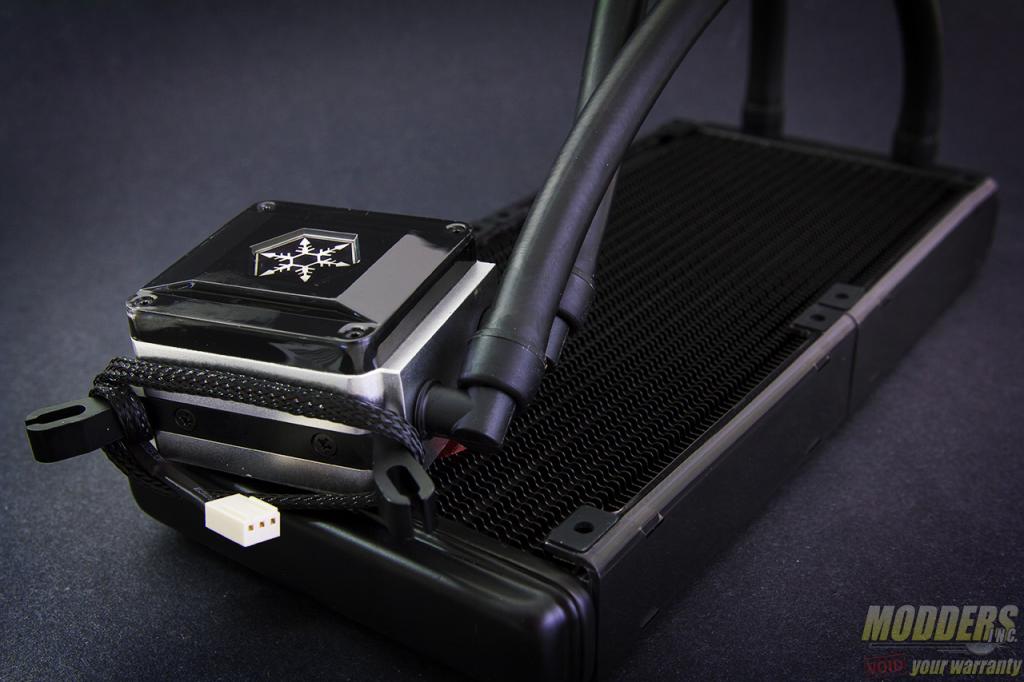 Silverstone Technologies has made quite a career making cooling solutions for the PC DIY market. Their solutions are also quite often a unique alternative with out-of-the-box oriented ideas and far from having a "me too" design philosophy. With the all-in-one liquid cooling solution's popularity, Silverstone also has thrown their hat in the ring with alternatives from the typical Asetek OEM solutions. An alternative that goes beyond just bundling a different high-RPM fan but having an end-user experience focused approach instead with a lineup that can find a home in ITX or ATX builds.
The Tundra TD02-E is a 240mm AIO solution that is part of Silverstone's high-end line, marked by its "-E" designation in the name.  Silverstone also offers -LITE coolers as entry level solutions and -SLIM coolers for those with stricter clearance requirements. The Tundra TD02-E replaces the original TD02 which was their first foray into AIO cooling solutions, now with a thinner radiator for better compatibility and rubberized hose for better versatility.
[sc:sponsor sponsor="Silverstone" product_link="http://www.silverstonetek.com/product.php?pid=546″ product_name="Tundra TD02-E CPU Cooler" product_price_link="http://amzn.to/1R9DOKL" product_price="$89.99 (Amazon)" ]
Its packaging is fairly standard for a liquid-AiO, sporting blue accents on a white box. Photos of the TD02-E are all over with measurements printed on the side so there is no mistaking what kind of radiator the buyer is getting from the store. The Silverstone Tundra TD02-E and its accessories are packed within a compartmentalized recycled cardboard holder. Each piece is covered with plastic to prevent scratches and most of the scratch-sensitive surfaces on the TD02-E unit also has further film protection.
Accessories include:
2x 120mm PWM fan
2x AMD mounting bar
1x Universal Intel/AMD backplate
1x 4-pin PWM fan splitter
1x 4-pin MOLEX to PWM fan connector
4x Intel LGA2011 standoffs
2x alternate plastic insulator for backplate
1x thermal interface material in tube form
4x spring-loaded locking nuts
4x metal backplate posts
4x insulating standoff posts
1x (4-pieces in total that peel off) AMD adhesive mounting insulation
8x short radiator mounting screws (for mounting rads directly to case)
8x long radiator mounting screws (for mounting rads through fan)
1x LGA775 backplate spacer
Specifications:
Model No.
SST-TD02-E
Water block
Dimension
60mm (L) x 55mm (W) x 33.5mm (H)
Material
Copper base with nickel-plated aluminum unibody
Pump
Motor speed
2500±200RPM
Rated Voltage
12V
Rated Current
0.28A
Fan
Dimension
120mm (L) x 120mm (W) x 25mm (D)
Speed
1500~2500RPM
Noise level
18~35 dBA
Rated Voltage
12V
Rated Current
0.3A
Max airflow
92.5CFM
Pressure
3.5mm/H2O
Connector
4 Pin PWM
Radiator
Dimension
278mm (L) x 124mm (W) x 27mm (H)
Material
Aluminum
Tube
Length
310mm
Material
Rubber
Application
Intel Socket LGA775/115X/1366/2011/2011-v3
AMD Socket AM2/AM3/FM1/FM2
Net Weight
1501g