Enermax Liqmax II 120s: AIO Cooling At Its Best
Article Index:
Final Thoughts
To tell you the truth I wasn't surprised of the performance from the Liqmax II 120s. Enermax positioned themselves as a big player in AIO systems for CPU cooling so the performance and easy of use is pretty much expected with their products and the Enermax Liqmax II 120s is not an exception. From my experience with the first generation of Liqmax I am very pleased with the performance I got from the Liqmax II 120s at idle and fully loaded state of my machine. On idle, my test bench was whisper quiet. Under full load the system stayed relatively quiet as well. The Batwing design of the fan blades did a great job of pushing the cooling air through the radiator at a relatively low RPM (2000).
The Enermax Liqmax II 120s offers a maintenance free design and a base warranty of 2 years. The warranty covers all parts, product replacement and technical support. Currently the Liqmax II 120s retails for about $75  USD. So is the Liqmax II 120s worth $75? I would definitely say yes and I strongly feel that it falls into a good price point for a 120mm All In One CPU cooler.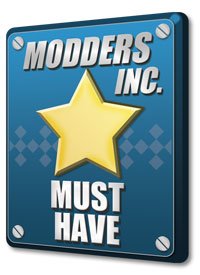 Article Index: