Network
EnGenius ESR580 Dual Pack Home Mesh Network Review
EnGenius ESR580
Article Pages:
« Speed Test and User Interface
Final Thoughts
EnGenius continues its venture into Mesh Networks with ESR580. ESR580 access points are upgraded versions of ESR530. What I saw in ESR580 is that the antennae were completely re-designed to give the entire mesh better coverage and communication with the neighbor repeaters. With just two of these units, I was able to cover a dwelling of about 2200 square feet. Set up of the mesh network was a breeze. You do not need any networking knowledge to get your new mesh network up and running. Entire set up takes about 5 minutes and adding additional access points takes even less time. ESR580 Uses 802.11ac Wave 2 (MU-MIMO technology) protocol to provide a fast and reliable connection in a multi-user environment. ESR580 supports 2.4Ghz and 5Ghz spectrums so not only all of your newest smart gadgets are supported but also devices that still use 2.4Ghz connectivity.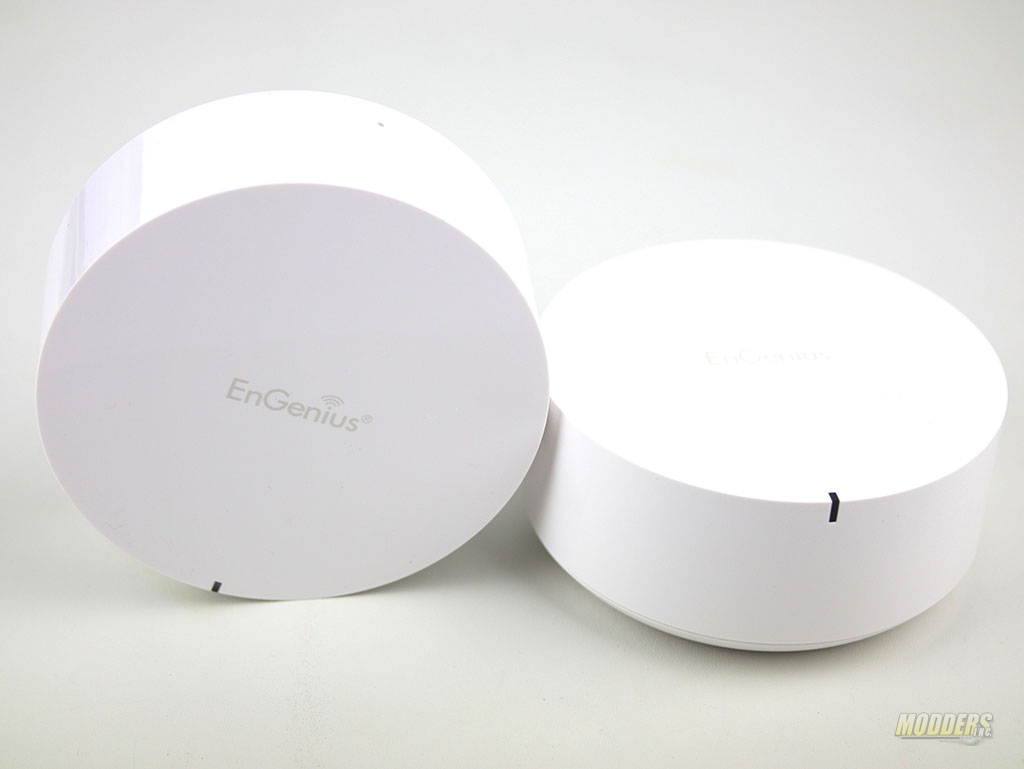 Right now you can pick up ESR580 Kit for about $239. Each additional device is priced at about $120. The price is steep considering the ESR530 Kit retails for about $100. Looking at similar mesh network providers on the market ESR580 is priced higher than its competitors. For instance, Google WiFi 3 device pack sells for $ 240 and Netgear Orbi 3 device pack sells for $ 260.  Overall the ESR580 Mesh kit works well and offers much wider coverage than ESR530.  If you are in the market for a Mesh Network EnGenius ESR580 shouldn't be overlooked.