« Unboxing and a First Look
|
Compatibility and Clearances »
Inside the Era ITX
The case's side panels use a novel clip and hinge mechanism rather than traditional thumb screws.  The bottom edge of each side panel has two small pegs that slot into notches on the frame of the case, and two pins at the top of the panel pop into clips at the top of the frame.  The top dust filter has four small indentations that give the clearance necessary to pull the top of the side panel outwards and open the case.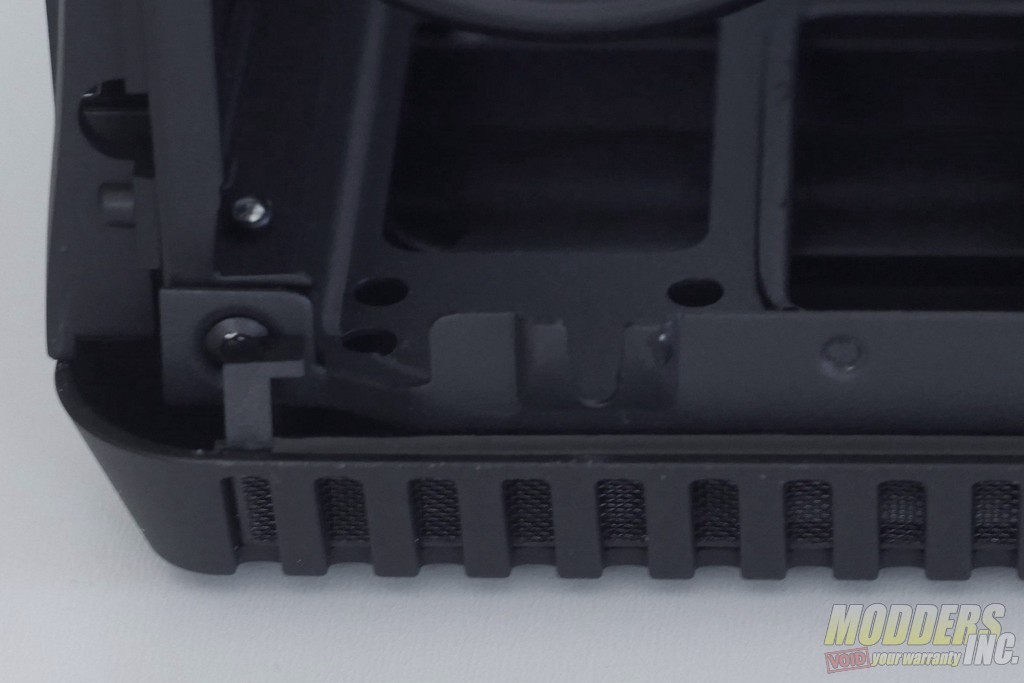 Both side panels have stylish perforated vents backed by dust filters.  Every filter in the case can easily be removed for cleaning with minimal disassembly required.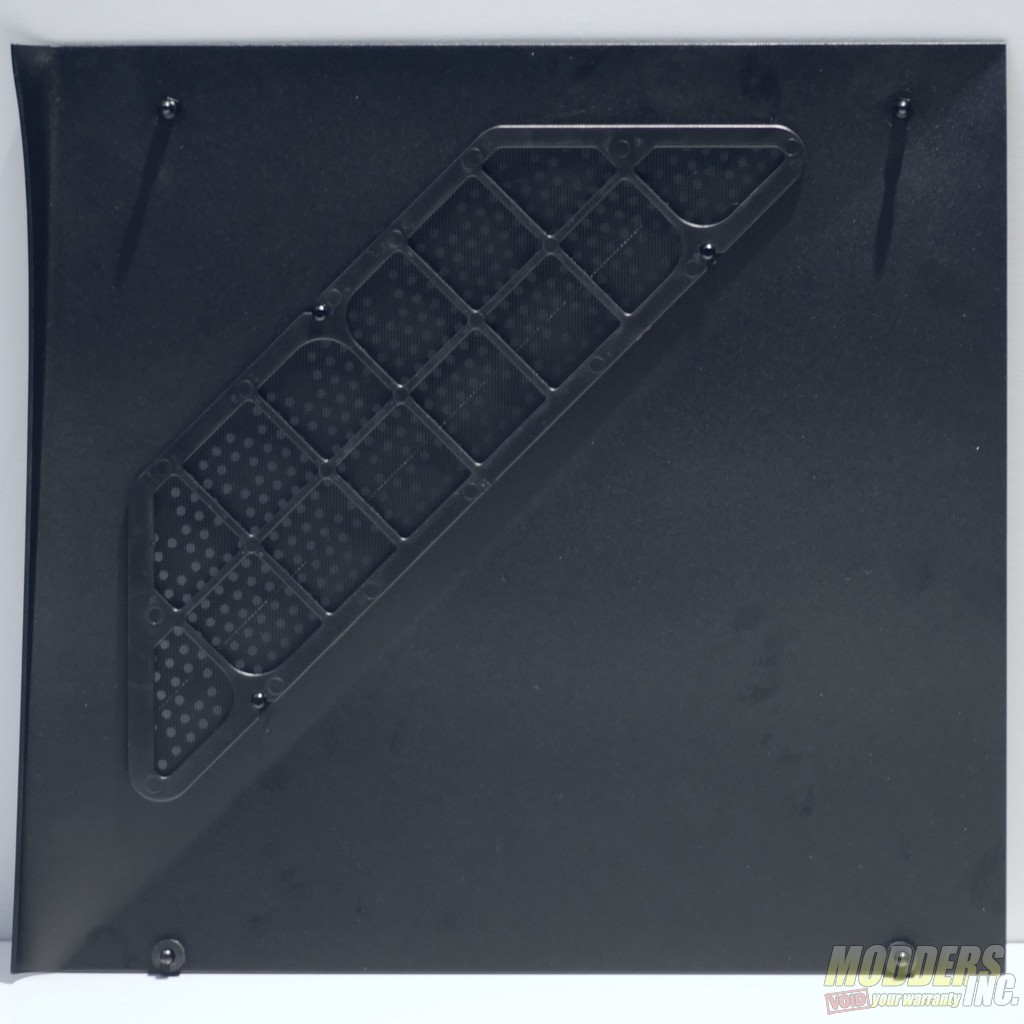 The back panel of the Era is very similar to other compact ITX cases, but the power jack is mounted between the expansion slots and the 80 mm fan mount to make space at the top of the case for radiators.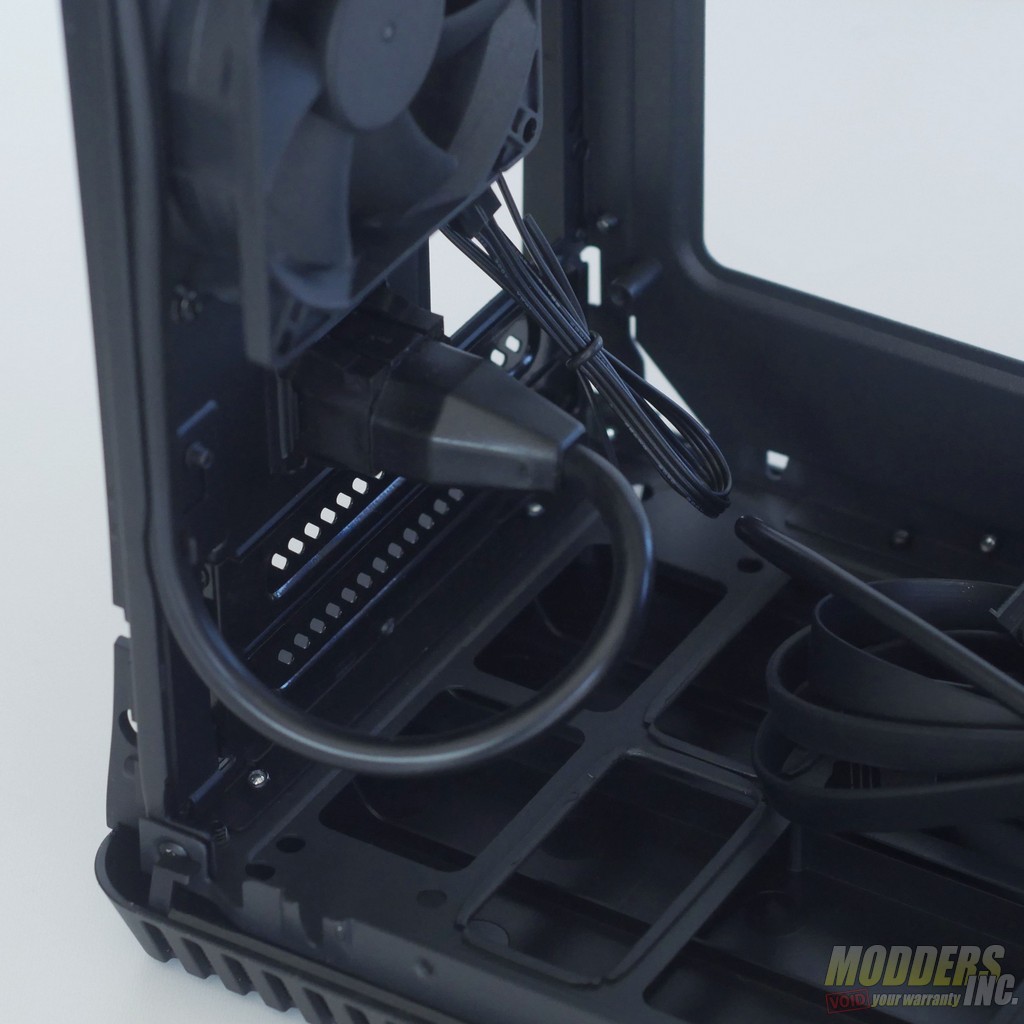 Once you've opened the Era, one of the first things you are greeted with is a bracket that can hold either two 2.5″ drives or a single 3.5″ drive.  The SFX power supply bracket also features a removable cage for a 3.5″ drive.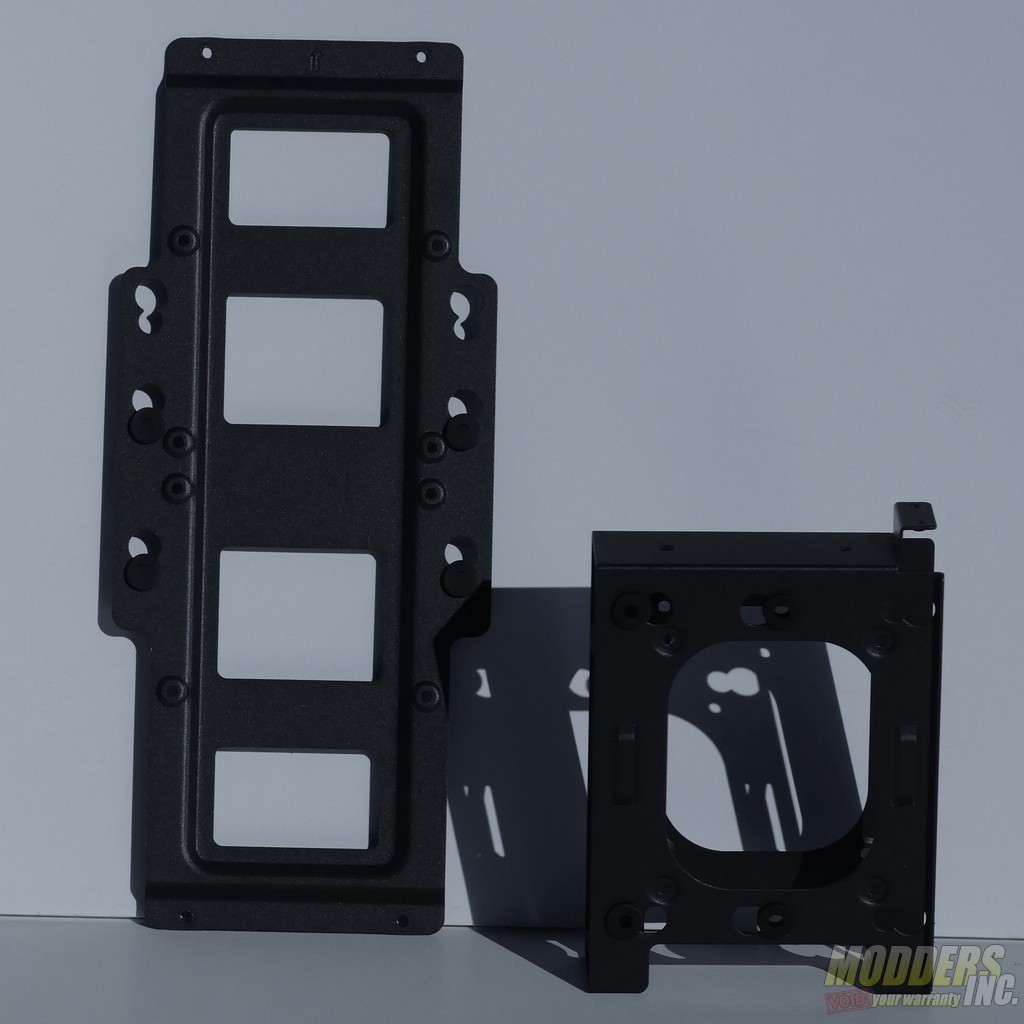 The Era's top dust filter is held in place by magnets, and the radiator bracket underneath can be removed by undoing a few screws.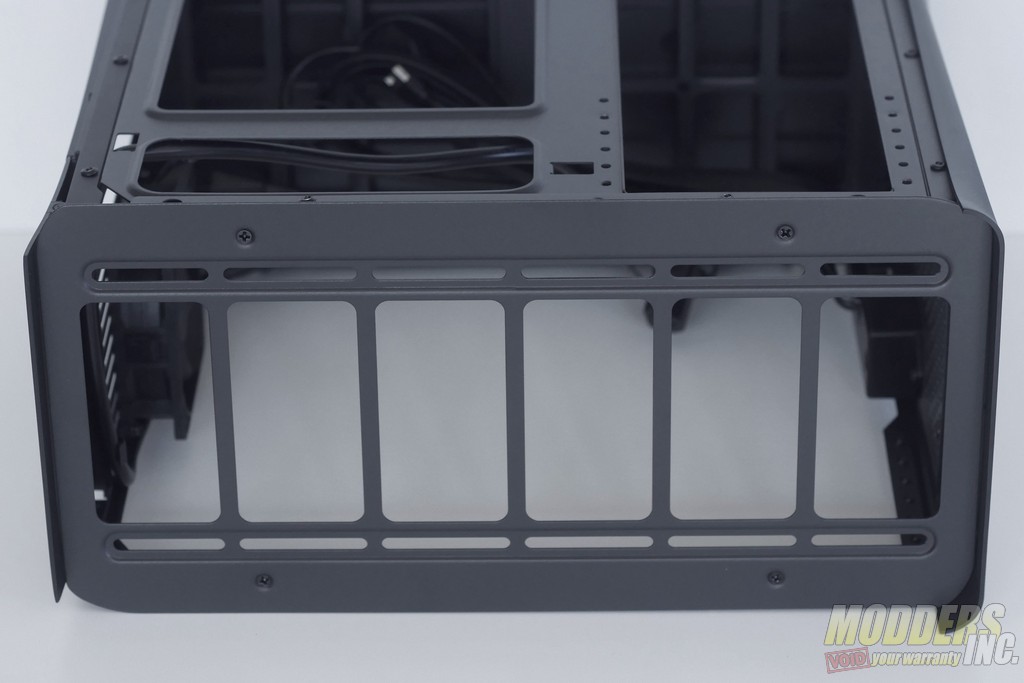 For cable management, there is a single cable tie at the bottom of the motherboard tray in the front of the case.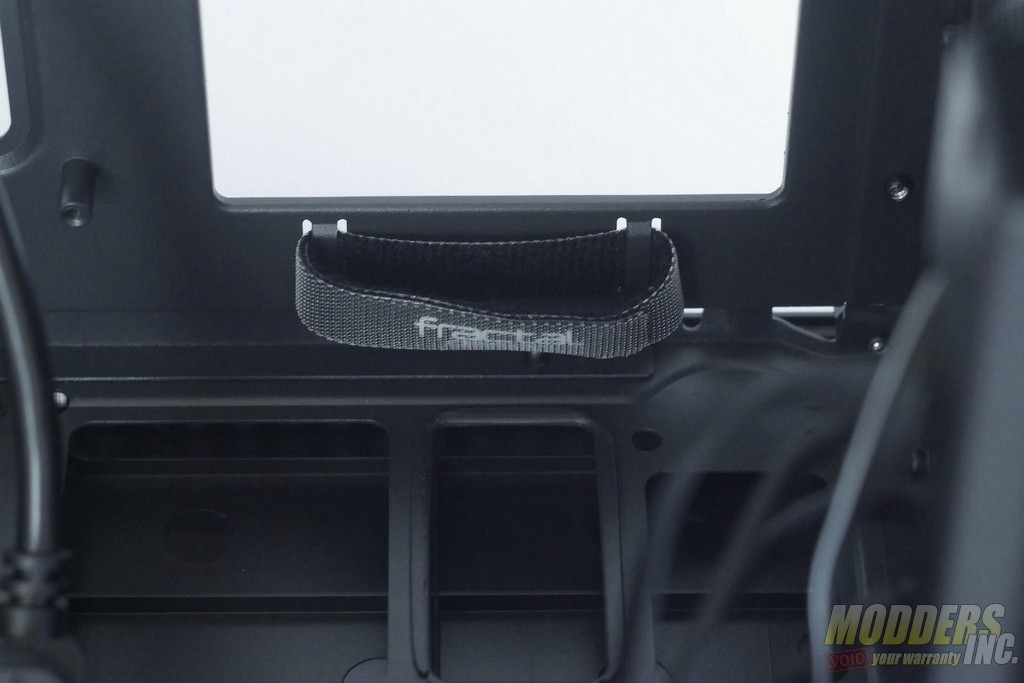 The Era comes with two different adjustable PSU brackets so that you can decide what style of power supply you want to use.  Both are mounted at the front of the case from the factory.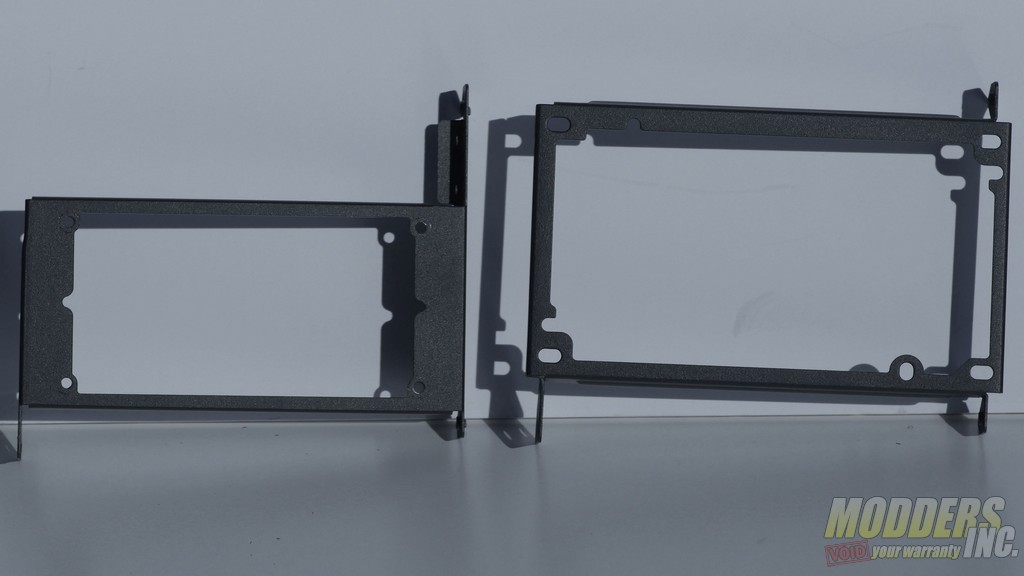 Once the storage and power supply brackets are removed from the case, what's left is a fairly standard steel compact ITX chassis with a few decorative panels screwed to it.  Unlike the anodization on the exterior panels, the powder coating on the chassis is rather thin and can be scratched off by screws and sharp objects.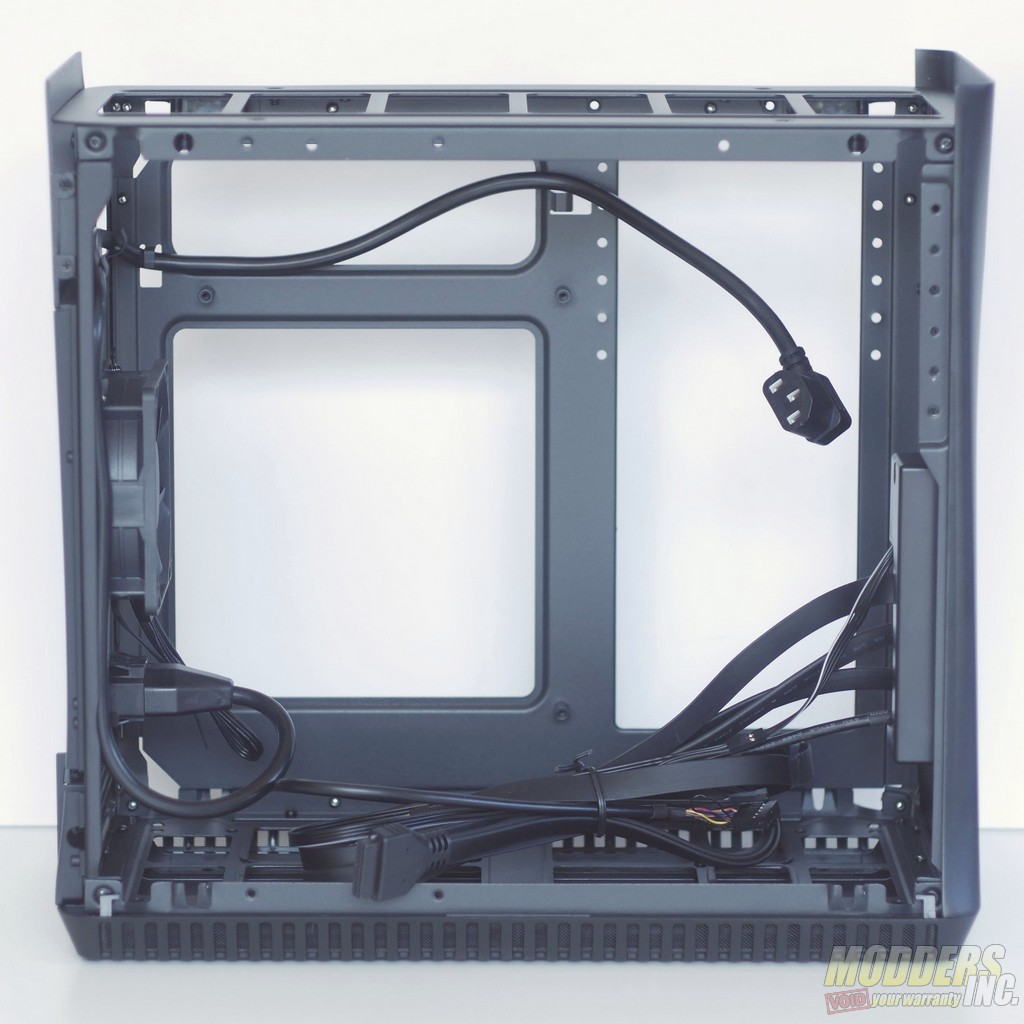 The front and bottom panels of the Era can be unscrewed and removed, along with a portion of the back panel.  This isn't highly useful unless you want to mount fans in the bottom of the case, but the option is available anyways.
The 80 mm fan that is included with the Era is well made but pretty basic.
| | |
| --- | --- |
| Dimensions | 80 mm x 80 mm x 25 mm |
| Bearing Style | Rifle |
| Rotational Speed | 1600 RPM |
| Sound Level | 18.1 dBA |
| Airflow | 20.2 CFM |
| Static Pressure | 0.99 mm H2O |