« Hardware Installation and Clearance Compatibility
Final Thoughts
Vector RS Blackout TG is a great case with multiple features that make you turn heads. Vertical GPU mounting systems are taking off and this case sure does make it look good. Being a modular case Vector RS gives modders and pc enthusiasts more to work with to make your next build as unique as you are. Build quality of this case is superb. What I found great about this case is its stability on flat surfaces. The weight of the case itself is about 25LB which is not too bad. The reason for the weight reduction, in this case, is that Fractal Designs using 3mm tempered glass. The quality of a paint job is great as well. The paint is well cured on to the steel however, it is scratchable so take care.
RGB functions of the case could be controlled via an aRGB ready motherboard or an enclosed aRGB controller. Supported RGB protocols are AURA Sync, MSI Mystic Light, Gigabyte Fusion and ASRock Polychrome Sync. The fans that are included with this case are unfortunately not RGB enabled however, they are designed to provide maximum airflow at very low noise.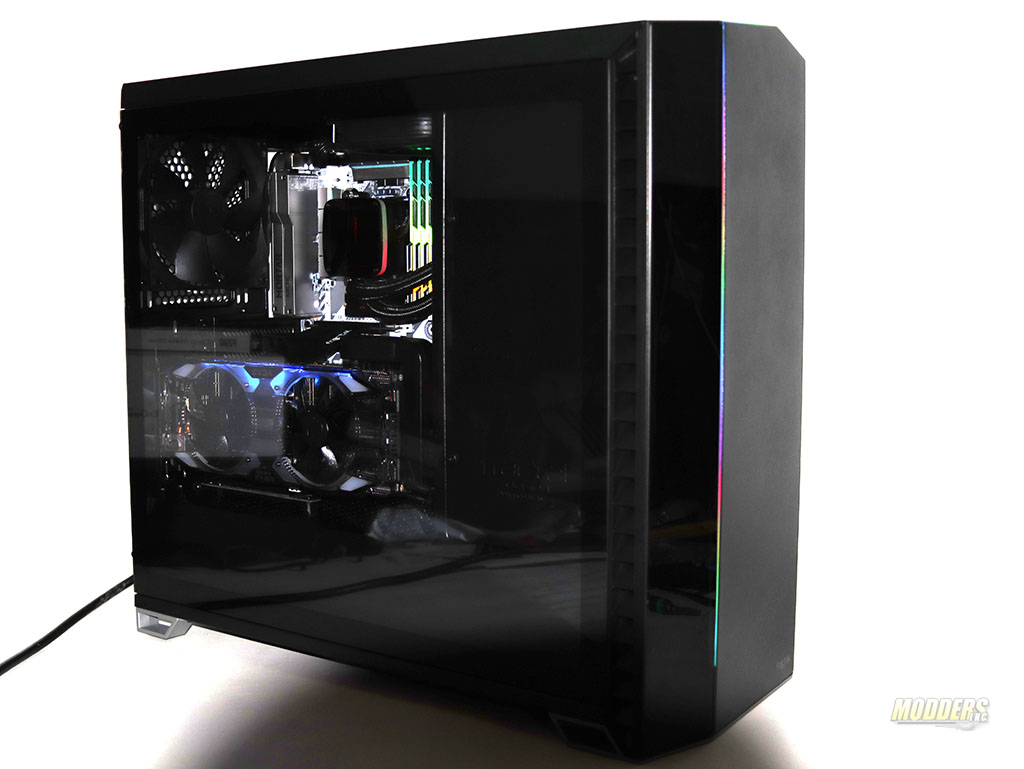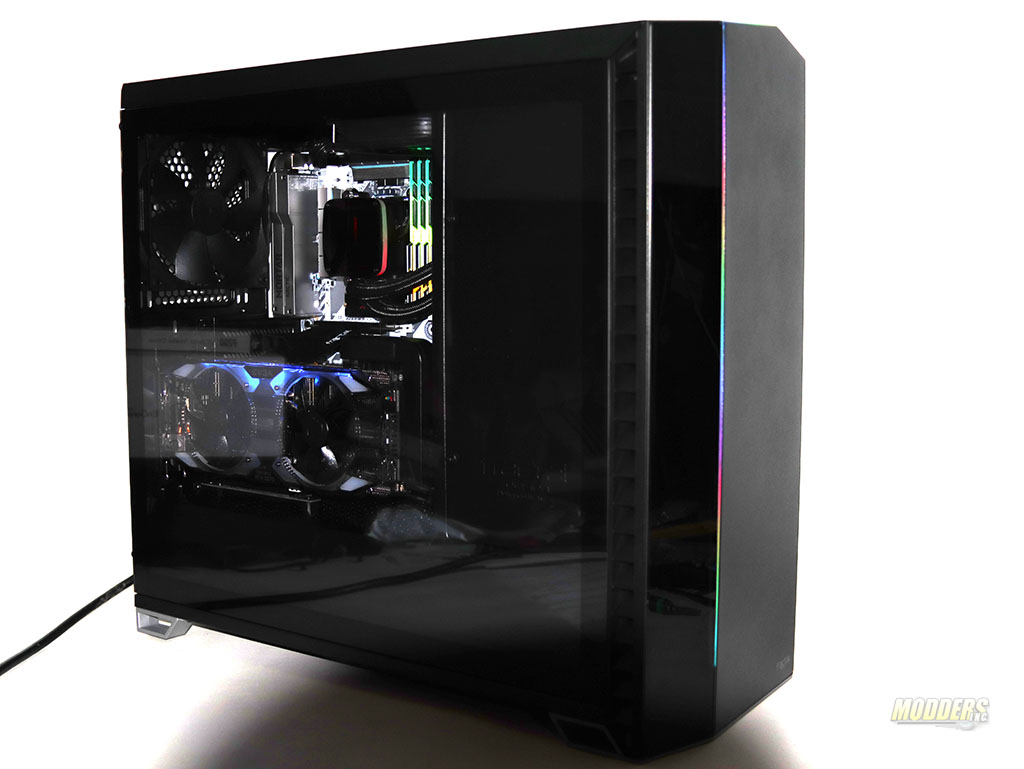 As I have mentioned in my review a lot of items, in this case, could be customized and removed when/if needed. I think module-based cases are a great concept and I encourage other case manufacturing companies to make their cases as modular as possible to give us the users more options.
Right now, the price of Vector RS Blackout TG is $179.99 MSRP USD and it might seem a little steep but if we look at other Fractal Designed cases with similar features the price seems right. A good example would be Fractal Design Define S2 case which has similar features and sells for about $160. The price of Vector RS might drop in the near future but don't count on it. Fractal Design cases are very high quality. You get what you pay for. Vector RS Blackout TG is a gorgeous case. If you are in the market for a new case, check this one out. You will love it.