DDR Memory Reviews
GeIL Orion AMD Edition Memory Kit Review
No fills AMD compatible memory.
« GeIL Orion Performance Testing
Conclusion and Final Thoughts
Many times while reviewing products, we presented with gimmicks or features that try to one up the competition. The GeIL Orion series has none of that. GeIL simply built some of the best and most compatible DDR4 RAM available. No LEDs, no gimmicks, just good performance. The ASRock B550 Extreme4 that I used to test the Orion kit is one of the pickiest motherboards that I have in my stable when it comes to RAM. Many times the board simply takes a very very long time to complete the boot cycle. It is known that AMD systems tend to have issues with some of the memory kits available on the market. Typical symptoms include long post times and system instability.  I experienced none of this with the GeIL Orion kit.  The only issue that I had was any type of overclocking with this kit. I simply could not get the kit to run stable at any faster timings or bumping the frequency. The Orion kit simply just works. And works well.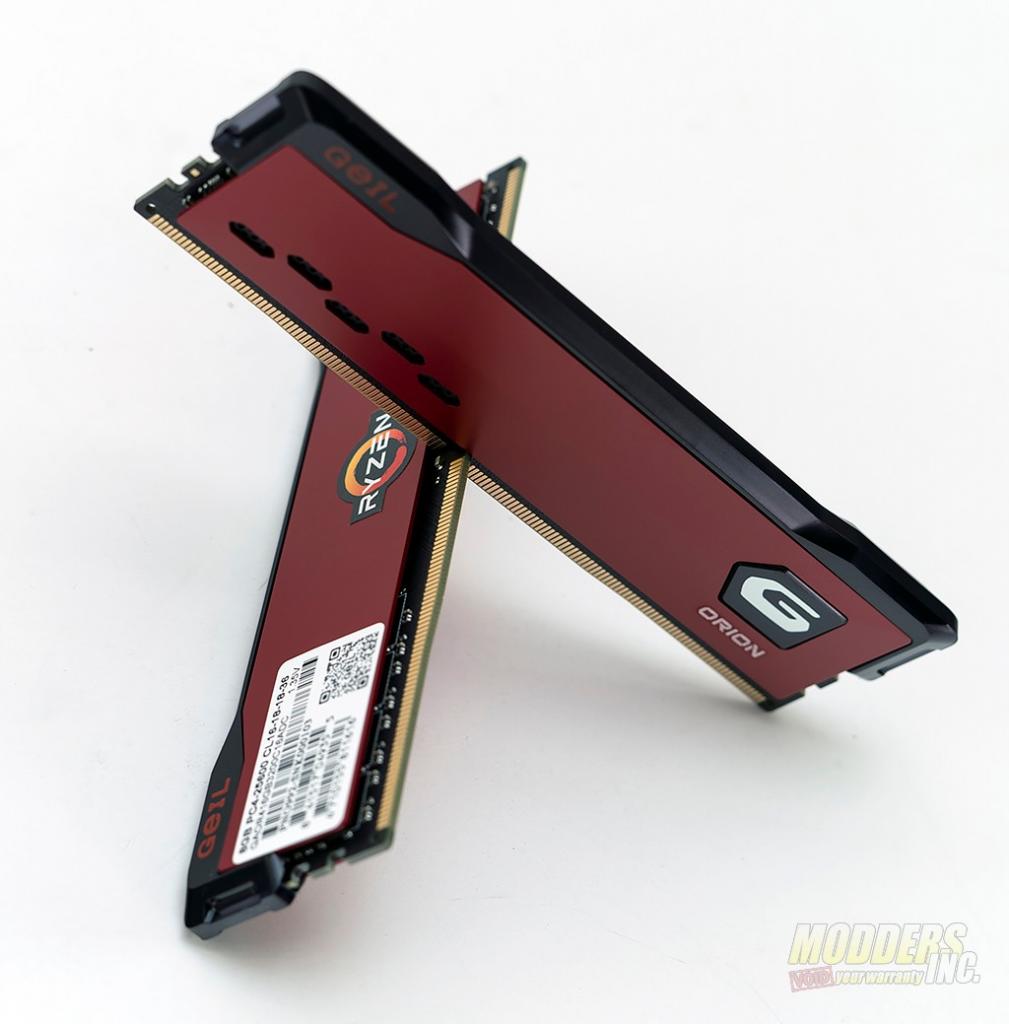 I chose to compare the GeIL Orion kit to another kit that I have on had from G.Skill. Both kits claim AMD compatibility. Performance of both kits trade blows back and forth and outside of benchmarks, there would tend to be virtually no difference in performance.
For a no frills memory kit, the Orion is where it's at for AMD, especially with the AMD Ryzen compatible kit. At the time of this writing, the GeIL Orion DDR4 AMD kit is currently retailing for $59 for the 3200 MHz 16GB kit. This is pretty inexpensive for a little bit of confidence.  I couldn't be happier with the performance of the GeIL Orion memory kit.