PC Mouse
Genius GX Gaming Gila Mouse Review
« Intro
|
Page 3 »
A Closer Look at the Genius GX Gaming Gila Mouse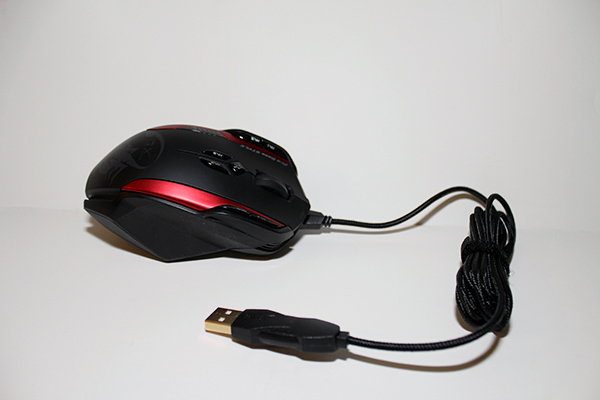 The GX Gila has a striking look with sharp angles on the sides and rear with contoured styling up front.  It is semi-ambidextrous in design; physically symmetrical but functionally right-handed biased due to the side-buttons and DPI LED placement . The cord is a fully braided, 1.8 meter long USB cable with a gold-plated connector. Like the GX Gaming Manticore keyboard and Maurus X mouse, there are a pair of beautiful metallic red accents flanking the top cover design.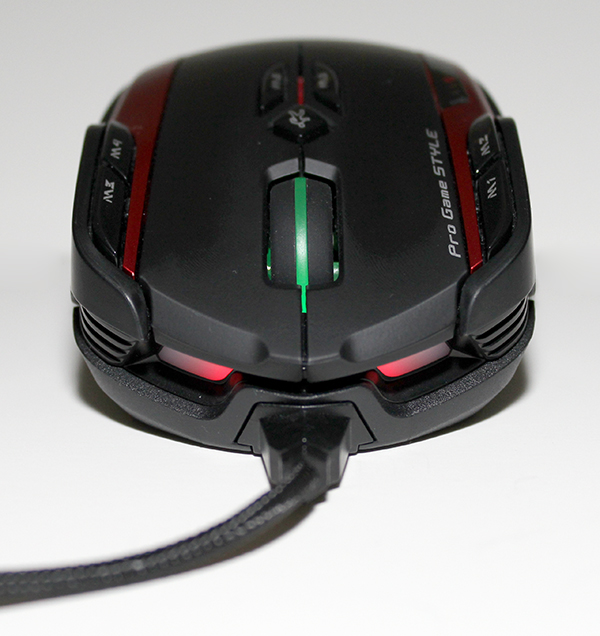 While the cable braid already provides excellent protection, the anti-fraying terminal connecting the cord to the Gila's body takes it a step further and makes sure that damage from sudden tugs are not eminent.  Two LEDs at the front form a pair of eyes which further add to the whole gamer aesthetic, although functionally, it will not be visible to the user.  The scroll-wheel has a separate LED lighting as well.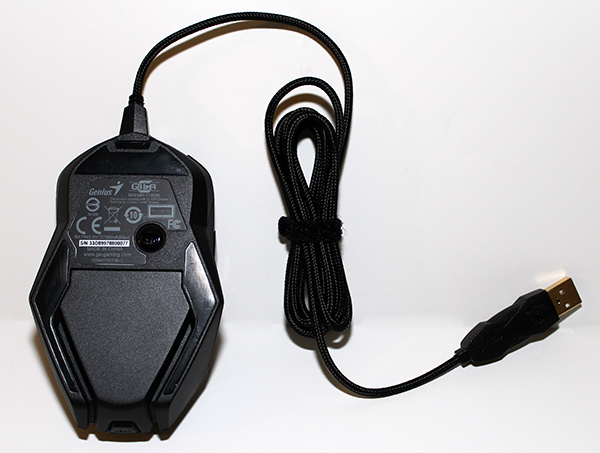 Underneath, are three skating soles with generous coverage on the front and on the rear sides. The Avago ADNS-9800 laser sensor is placed off center but angled to point towards the middle.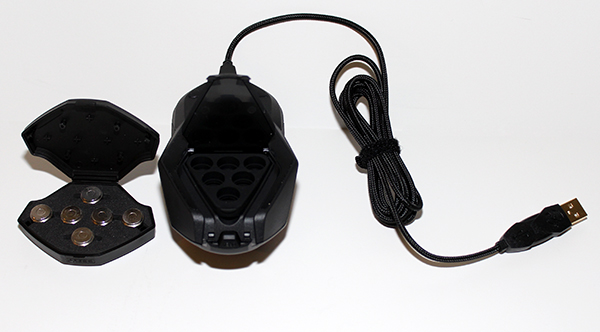 The extra weights provided in the accessory pack provided can be added onto the bottom compartment, which opens via a button in the rear base. Up to 27 grams can be added in 4.5 gram increments, depending on preference.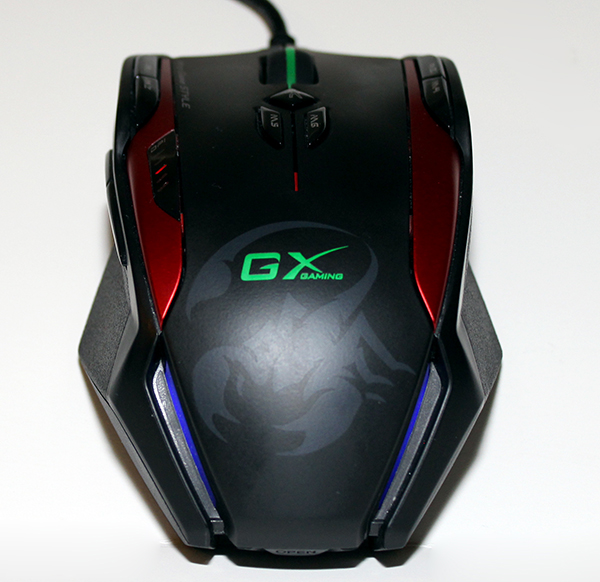 At the top rear we can see the two other customizable LED placements in the GX Gaming logo (excluding the scorpion) and in the sliver pair in the rear.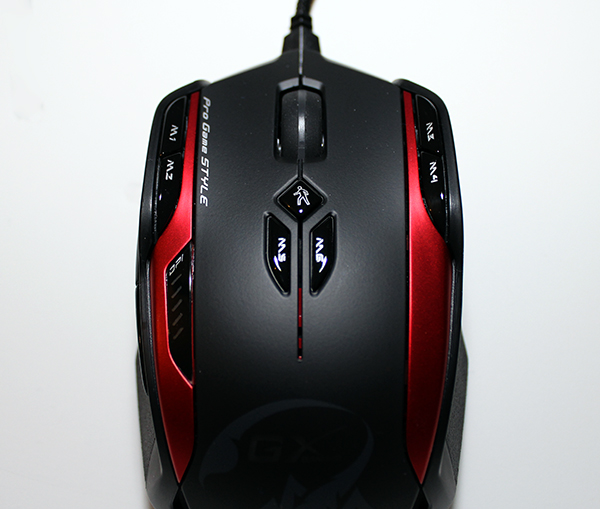 Excluding the left and right mouse buttons which are part of the uniform grip-coated top body and the scroll wheel, additional buttons include a pair of right-side thumb buttons, a pair of additional buttons in a raised area to the top left and top right, a DPI toggle button, and a pair of buttons behind it. That is a total of 12 buttons. We will find out their programmability  once we take a look at the GX Gaming Scorpion software section. An LED is located on the left side which indicates DPI level (up to 8200 dpi in 200 dpi increments) as the single DPI button can only cycle one way. This normally presents a problem when a move to lower DPI is required from a medium or high DPI as the user has to fully cycle first, but users can remap DPI adjustment to other buttons or simply just make use of multiplier profiles for instance-specific change.  The left and right clicks use long-life Japanese Omron switches, which is par for the course for a gaming mouse in this price range.