« Synthetic Results
|
Gaming Tests Continued »
Gaming Tests
DOOM Doom uses id Software's Tech 6 engine and was released in 2016. The game is a reboot of the old classic and features fast and furious action. Doom uses OpenGL 4.5 and was recently patched to use the Vulkan API. The Vulkan drivers were not used for our testing.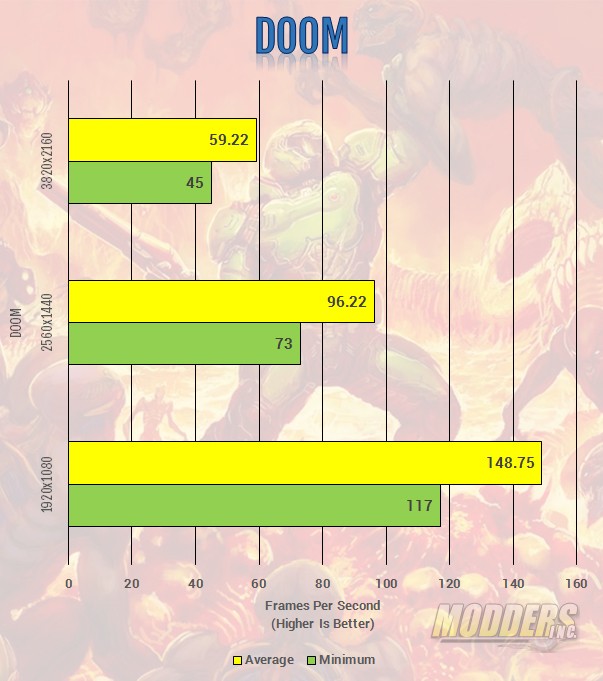 The Elder Scrolls V: Skyrim which runs on Bethesda's Creation Engine and utilizes a DirectX 9 API. Benchmarks were performed during the initial escape scene in the beginning at Helgen while Alduin the ancient dragon razes the hold to the ground.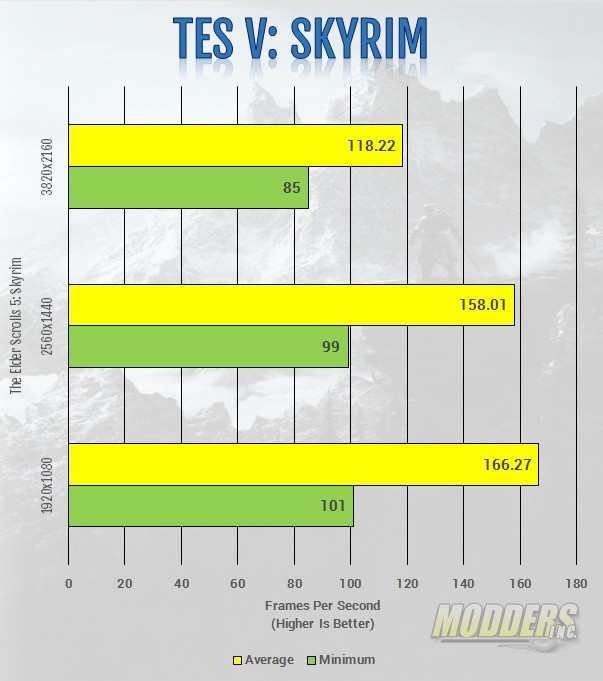 Tomb Raider (2013) is a re-launch title of the decades old video game series utilizing a DirectX 11 Crystal Engine to render a 3rd-person action adventure game. It has a built-in benchmark used for cross-video card comparison.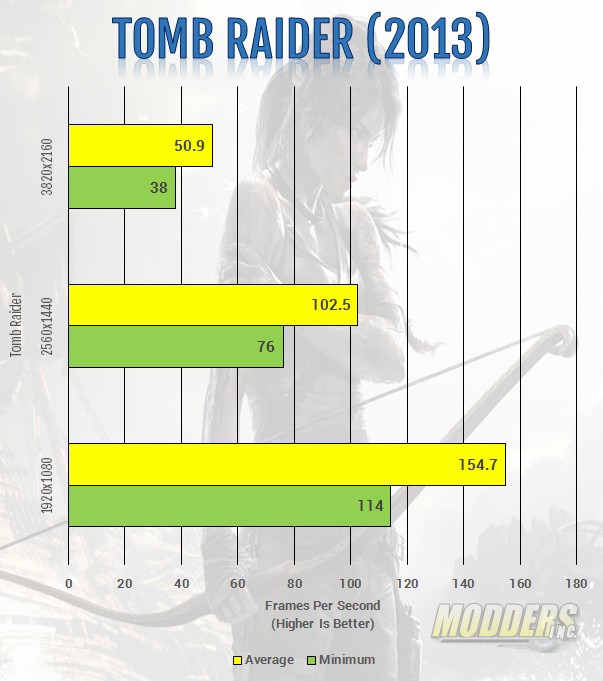 Bioshock Infinite is the third title in the alternate-universe first-person shooter franchise utilizing the Unreal Engine 3. The built-in benchmark was used for video card comparison.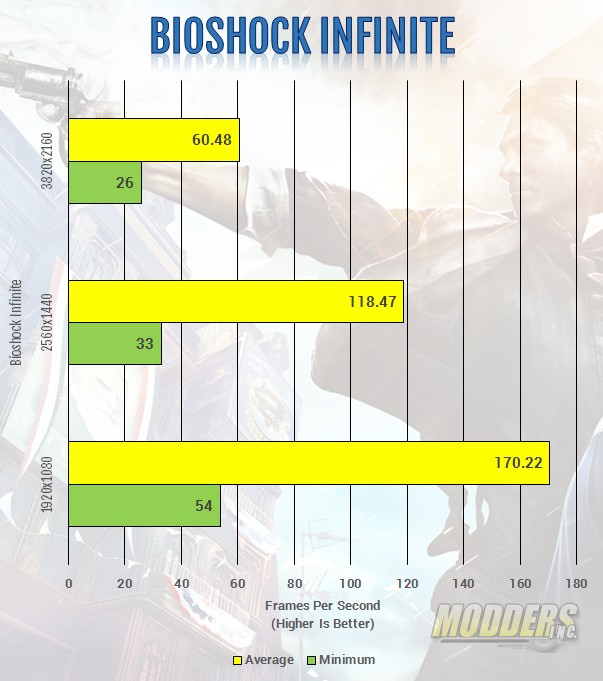 Overwatch is a squad based combat shooter that pits two teams of six against one another. Players select from one of many heroes.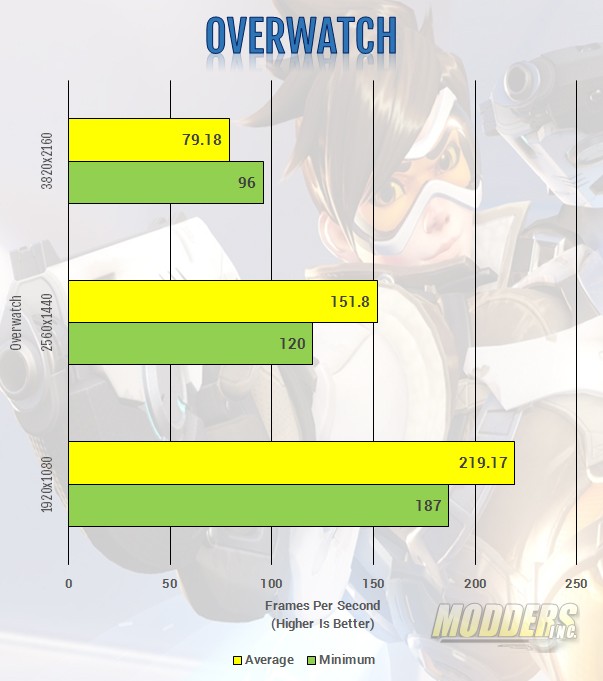 Alien Isolation – In Alien Isolation is a first person horror game where you take on the role of Amanda Ripley searching for answers about her mother. During then game, you are transferred over to the space station Sevastopol and are tasked to find the flight recorder of the Nostromo and discover an Alien has ravaged the space station.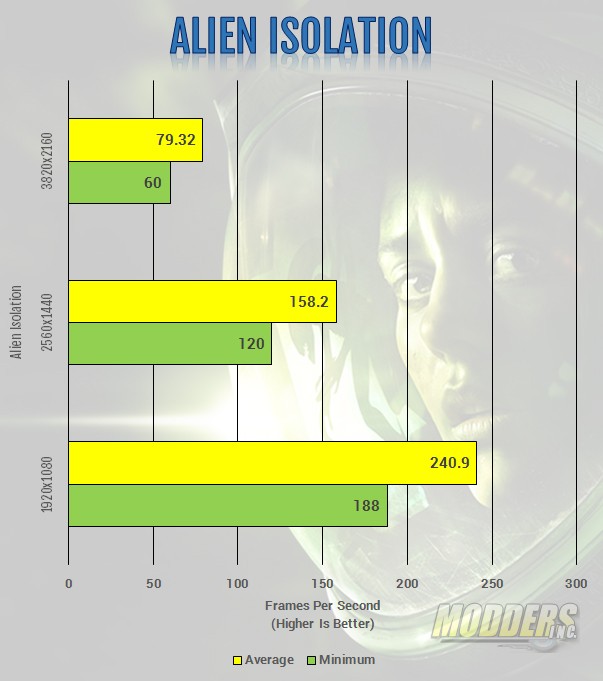 BattleField Hardline – Battlefield Hardline differs from the other games in the series as it is not military based. The game focuses more on crime. You play as Nick Mendoza, a young street detective in the city of Miami, which is battling a new drug war. The single player game plays more like episodes of Miami Vice and has a very T.V. feel.