CPU Reviews
Intel Core i7 8700k CPU Review
Enthusiast Performance at Mainstream Pricing
« Introduction
|
A Closer Look at the Core I7 8700k »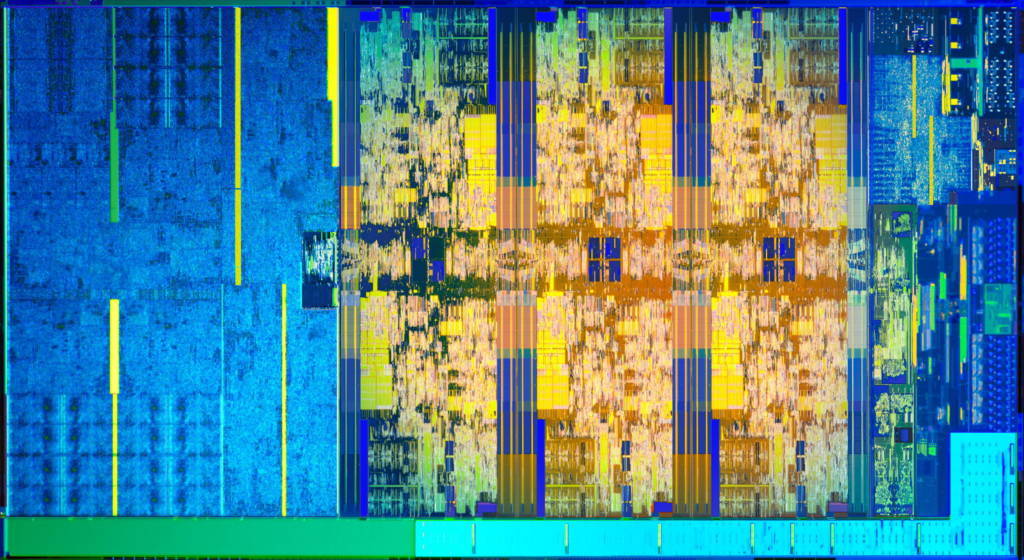 Specifications
Product Collection                                                   8th Generation Intel® Core™ i7 Processors
Code Name                                                             Products formerly Coffee Lake
Vertical Segment                                                     Desktop
Processor Number                                                  i7-8700K
Status                                                                      Launched
Launch Date                                                            Q4'17
Lithography                                                              14 nm
Recommended Customer Price                              $359.00 – $370.00
# of Cores                                                                6
# of Threads                                                            12
Processor Base Frequency                                     3.70 GHz
Max Turbo Frequency                                              4.70 GHz
Cache                                                                      12 MB
Bus Speed                                                               8 GT/s DMI3
TDP                                                                          95 W
Max Memory Size                                                    64 GB (Depending on Memory Type)
Memory Types                                                         DDR4-2666
Max # of Memory Channels                                    2
ECC Memory Supported                                         No
Processor Graphics                                                          Intel® UHD Graphics 630
Graphics Base Frequency                                       350 MHz
Graphics Max Dynamic Frequency                          20 GHz
Graphics Video Max Memory                                   64 GB
Execution Units                                                        24
4K Support                                                               Yes, at 60Hz
Max Resolution (HDMI 1.4)                                      4096×2304@24Hz
Max Resolution (DP)                                                4096×2304@60Hz
Max Resolution (eDP)                                              4096×2304@60Hz
DirectX* Support                                                      12
OpenGL* Support                                                     4.5
Intel® Quick Sync Video                                           Yes
Intel® InTru™ 3D Technology                                   Yes
Intel® Clear Video HD Technology                            Yes
Intel® Clear Video Technology                                  Yes
# of Displays Supported                                                          3
Device ID                                                                  0x3E92
Scalability                                                                  1S Only
PCI Express Revision                                               3.0
PCI Express Configurations                                     Up to 1×16 or 2×8 or 1×8+2×4
Max # of PCI Express Lanes                                    16
Sockets Supported                                                    FCLGA1151
Max CPU Configuration                                            1
Thermal Solution Specification                                 PCG 2015C (130W)
TJUNCTION                                                                                        100°C
Package Size                                                            37.5mm x 37.5mm
Intel® Optane™ Memory Supported                         Yes
Intel® Turbo Boost Technology                                  2.0
Intel® vPro™ Technology                                          Yes
Intel® Hyper-Threading Technology                          Yes
Intel® Virtualization Technology (VT-x)                      Yes
Intel® Virtualization Technology for Directed I/O       Yes
Intel® VT-x with Extended Page Tables (EPT)          Yes
Intel® TSX-NI                                                            Yes
Intel® 64                                                                    Yes
Instruction Set                                                            64-bit
Instruction Set Extensions                                         1/4.2, AVX2
Idle States                                                                  Yes
Enhanced Intel SpeedStep® Technology                  Yes
Thermal Monitoring Technologies                              Yes
Intel® Identity Protection Technology                        Yes
Intel® Stable Image Platform Program (SIPP)          Yes
Intel® AES New Instructions                                     Yes
Secure Key                                                                Yes
Intel® Software Guard Extensions (Intel® SGX)       Yes
Intel® Memory Protection Extensions                       Yes
Intel® OS Guard                                                        Yes
Intel® Trusted Execution Technology                        Yes
Execute Disable Bit                                                    Yes
Intel® Boot Guard                                                      Yes
Features
Intel® Core™ i7-8700K Processor Key Features
Intel® Turbo Boost Technology 2.0:  Dynamically increases the processor frequency up to 4.7GHz when applications demand more performance.  Speed when you need it, energy efficiency when you don't.
Intel® Hyper-Threading Technology:  Allows each processor core to work on two tasks at the same time for up to 12 total independent tasks (threads) providing parallel processing capability for better multi-tasking with threaded applications.
Intel® Smart Cache:  12MB of shared cached allows faster access to your data by enabling dynamic and efficient allocation of the cache to match the needs of each core significantly reducing latency to frequently used data and improving performance.
CPU Overclocking Enabled (with Intel® Z370 chipset):  Fully unlocked core multiplier, power, per core overclocking, base clock and memory ratios enable ultimate flexibility for overclocking.
Graphics Overclocking Enabled (with Intel® Z370 chipset):  Unlocked graphics multiplier allows for overclocking to boost the graphics clock speed.
Integrated Memory Controller:  Supports 2 channels of DDR4-2666 memory with 2 DIMMs per channel.  Support for memory based on the Intel® Extreme Memory Profile (Intel® XMP) specification.2
PCI Express* 3.0 Interface:  Supports up to 8 GT/s for fast access to peripheral devices and networking with up to 16 lanes configurable as 1×16, 2×8, or 1×8 and 2×4 depending on the motherboard design.
Chipset/Motherboard Compatibility:  Compatible with all Intel® 300 Series chipsets with the latest BIOS and drivers.
Intel® UHD Graphics 630:  Integrated 3D performance with support for Microsoft DirectX* 12 and Ultra HD 4K resolution display for immersive mainstream gaming.  For Microsoft DirectX* 12 testing, the performance-tuned Intel graphics driver is expected to be available for download on Intel Download Center by the 8th generation Intel® Core™ processor family product introduction.  The Intel® UHD Graphics 630 dynamic graphics frequency ranges up to 1200MHz.
Vibrant Media:  Enhanced, built-in visual features deliver a seamless visual PC experience for rich Ultra HD 4K entertainment and HD gaming.
Intel® Quick Sync Video Technology:  Media processing for incredibly fast conversion of video files for portable media players or online sharing including support for HEVC 10-bit (H.265) encode/decode to playback premium 4K Ultra HD content from selected service providers.
Intel® Power Optimizer and Processor C-States: Intel® Power Optimizer increases periods of silicon sleep state across the platform ingredients, including the processor, chipset, and third-party system components, to reduce power. Processor C-states (C8-C10) provide low idle power.
Intel® Virtualization Technology: Allows one hardware platform to function as multiple "virtual" platforms. Offers improved manageability by limiting downtime and maintaining productivity by isolating computing activities into separate partitions.
VMCS Shadowing: VMCS shadowing allows a Virtual Machine Manager (VMM) running in a guest (nested virtualization) to access a shadow VMCS memory area using the normal VMRead/VMwrite instructions. This technology reduces overhead for a more natural and responsive user experience. It also allows users to take control of their personal and professional data and apps while being protected by game-changing security.
Intel® Advanced Encryption Standard: New Instructions (Intel® AES-NI) A set of instructions that can be used to accelerate a variety of encryption apps, including whole disk encryption, file storage encryption, conditional access of 4K UHD content, Internet security, and VoIP. Consumers benefit from protected internet and email content, plus fast, responsive disk encryption.
Intel® Transactional Synchronization Extensions (Intel®TSX): A set of instructions focused on enterprise-level multithreaded performance scaling, making parallel operations more efficient via improved control of software threads and locks. This offers performance benefits for enterprise-level big data analytics/business intelligence and visualization apps, which involve multi-user collaboration.
Intel® Advanced Vector Extensions 2 (Intel® AVX2): A set of 256-bit instructions to deliver enhanced performance on floating point- and integer-intensive apps. Includes instructions for FMA (Fused Multiply-Add) which can deliver better performance on media and floating-point computations, including face recognition, professional imaging, high-performance computing, consumer video and imaging, compression, and encryption.
Intel® Software Guard Extensions (Intel® SGX): A collection of instructions, APIs, libraries, and tools to help protect select code and data from disclosure or modification using enclaves, which are protected areas of execution in memory.
Intel® BIOS Guard: An augmentation of existing chipset-based BIOS flash protection capabilities targeted to address the increasing malware threat to BIOS flash storage. It helps protect the BIOS flash from modification without platform manufacturer authorization, helps defend the platform against low-level DOS (denial of service) attacks, and restores BIOS to a known good state after an attack.
Hardware-based boot integrity protection that helps prevent unauthorized software and malware takeover of boot blocks critical to a system's function, thus providing an added level of platform security based on hardware. Configurable boot types include:
Measured Boot – measures the initial boot block into the platform storage device such as a trusted platform module (TPM) or Intel® Platform Trust Technology.
Verified Boot – cryptographically verifies the platform initial boot block using the boot policy key.
Intel® OS Guard: A hardware-based security feature that protects the OS (operating system) kernel. OS Guard helps prevent the use of malicious data or attack code located in areas of memory marked as user mode pages from taking over or compromising the OS kernel. OS Guard is not application-specific and protects the kernel from any application.
Intel® Identity Protection Technology: Protect your one-time-password (OTP) credentials and public key infrastructure (PKI) certificates and add a layer of encrypted, second-factor authentication for online transactions.
Intel® Secure Key: Security hardware-based random number generator that can be used for generating high-quality keys for cryptographic (encryption and decryption) protocols. Provides quality entropy that is highly sought after in the cryptography world of added security.