« Intro
|
Page 3 »
Details of a Dragon Rider….
So, we know this thing is beastly in size, as subtle as a mace, and bulging to the hilt with attitude. But a great looking case can kill hardware if it is not properly cooled. With the full front bezel utilizing medium diameter mesh, the case will not lack for airflow from the front. "But what else does this case do to manage heat?" Well, I'm glad you asked.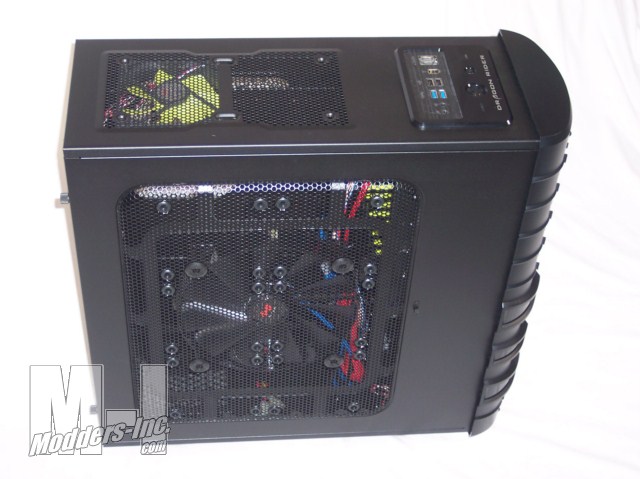 The side panel over the motherboard has a massive 220mm fan centrally located on the mesh side panel window. See all of the grommets in the mesh? Those form a grid of holes that allow for the removal of the 220mm fan, and you can replace it with up to six 120mm fans on the side panel alone! There is a 120mm on the rear exhaust, two 120mm fan locations on the top of the case (1 fan supplied):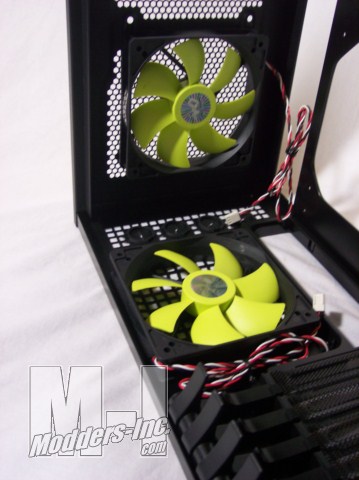 a 120mm intake at the front, under the bezel: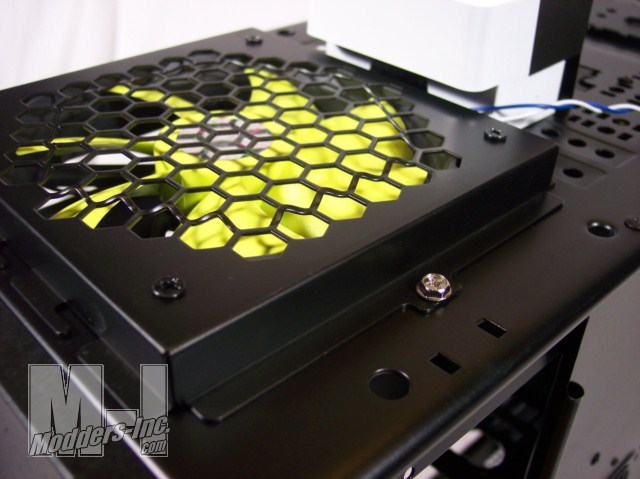 And one more for good measure blowing on the *back* of the motherboard CPU socket! (more on that in a bit)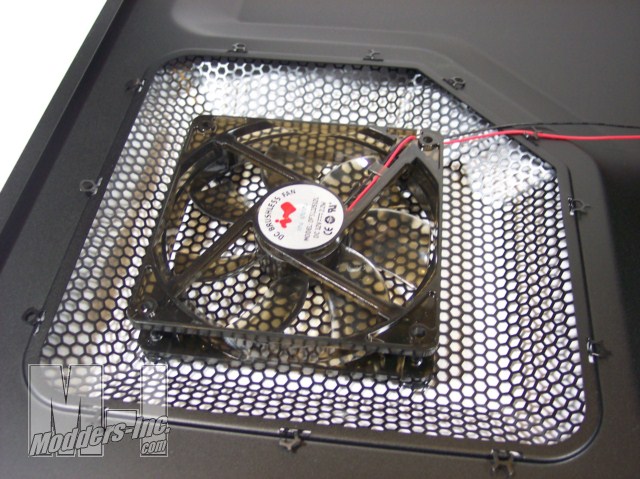 That gives a grand total of ten, 120mm fans that can be placed in this case! If you leave the 220mm case fan on the side panel, there is a switch on the side that can be used to turn the side fan on and off: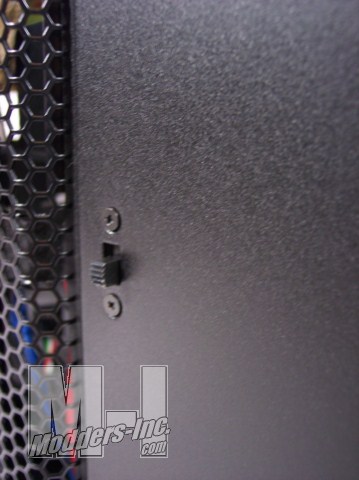 Now… if 
water cooling
 is your thing, the case has cutouts and rubber grommets for the passage of water cooling tubing via the top/rear of the case: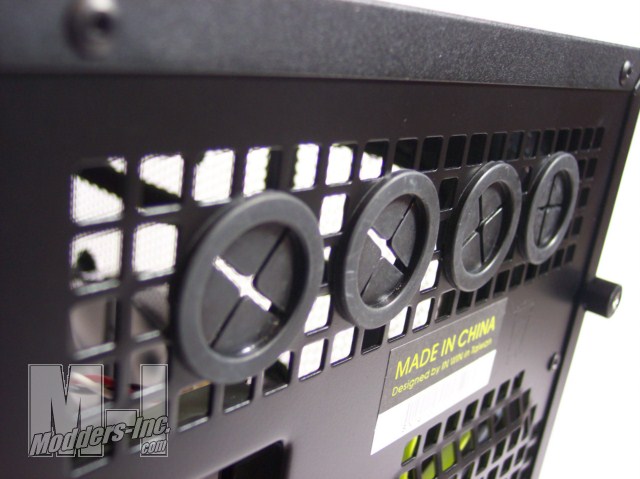 Now, while we are focusing on the rear of the case, let's bring our attention to the area behind the motherboard. Notice the case door on the back side has a bulge of mesh up there? That has a fan under it that is cooling the *backside* of your motherboard, directly under the CPU!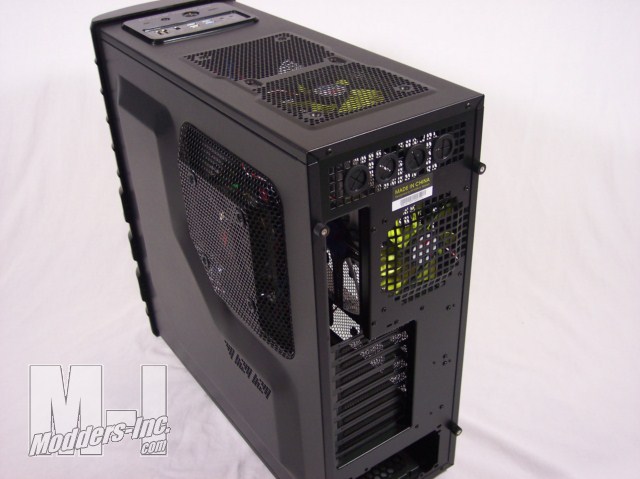 And this fan is located directly over this area: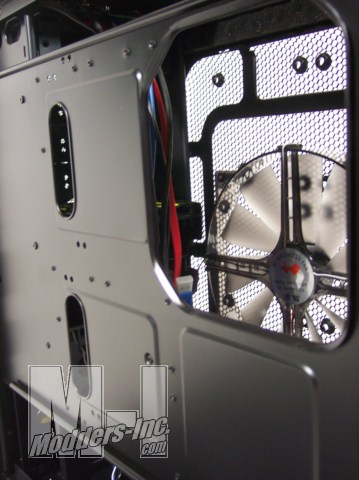 Yep, that hole is in the motherboard tray, situated so that you can have easy access to the CPU back bracket and change your cooler *without* removing the motherboard…. thank you very much! To add benefit to this location, the fan cooling the area off is a very nice touch! InWin opted to bulge out the fan from the case so as to give space for a full sized 120mm fan, without impacting the cable management space in this area of the case. As it is, it is a very welcome bit of engineering.