« Page 3
|
Page 5 »
Component installation and space evaluation
A case this large is not going to likely be hosting low power components with tiny little heat sinks….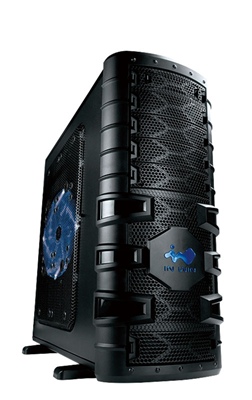 I have a feeling that if you are looking at this case, you are going to be housing beefy, big electronics, with volcano loads of potential heat output. Planning to disrupt weather patterns by self creating a warm front? Let's see how this case can handle your style of equipment!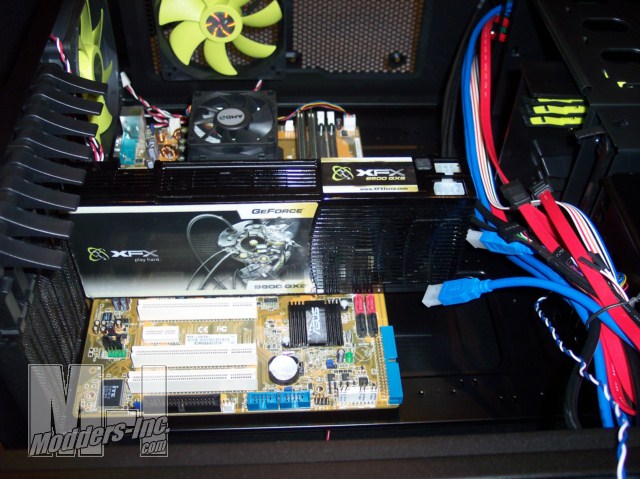 Longer, oversized video cards? CHECK! (That is a 9800GX2 for size comparison purposes. This card is 10.5 inches/295mm in length.)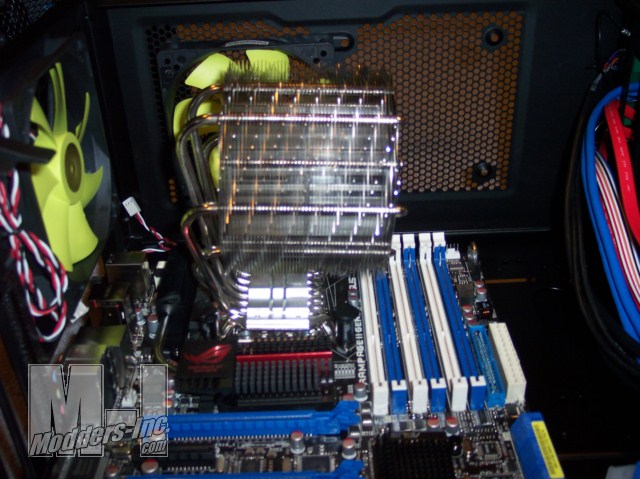 Large and/or tall heatsinks? Passed, but with a warning. The Spin Q that I used is spec'd at about 155mm tall. It is cylindrical in shape, and that allowed the side door with the uber large fan on it to fit. Had my heatsink been rectangular and flat on top, I really think the door would not have fit properly. The Large fan juts down into the case about 10-15 mm into the motherboard area. Larger heatsinks may have to remove the 220mm fan and use 120mm fans in some form of a grid pattern in order to have the side panel attach properly. I measured from the motherboard surface to the side of the case, and that came out to just about 180mm. Subtract 10/15 mm off pf that height from the fan, an you en up with approximately 165mm of height clearance with the 220mm fan installed on the side panel. Larger performance heatsinks usually run about 160.5mm, which is dangerously close. Add in a mm here and there for mounting on a CPU, and you can see that the clearance may very well pose a problem with your heatsink.
Hard Drive installations? You can install 6 3.5 inch hard drives using the supplied drives slide rails, and there is space for one 2.5 inch drive, in a slide in locking caddy.