« Page 4
So, how good is the Dragon rider?
In summary, this is a very, very good case. It is not perfect, has a few design issues… but all in all it is a splendid offering for the high end enthusiast market.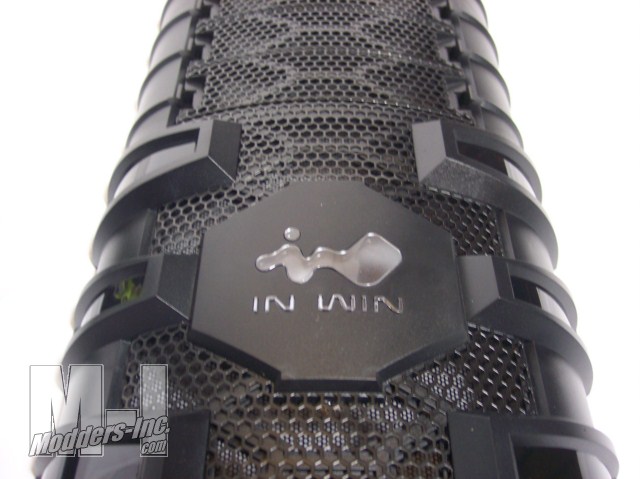 Aggressive looks on the case design add a burly, "in your face" attitude to the case. Cavernous interior offers tons of space for lots of hard drives and more than enough room for video cards. Airflow on the case can be manipulated for a variety of installation types. Pre-drilled and grommetedwater cooling holes, as well as back side cooling of the CPU socket are very nice touches. The bulging design aesthetic of the case lends itself well to the extruded panels and the extruded side mesh screens. Extruding the back panel gives additional cable clearances, while the same thing on the meshed fan areas allows for elevated fans not interfering with cable management or hardware (hopefully). A good way ot keeping track of the drive rails so that they are not removed and misplaced: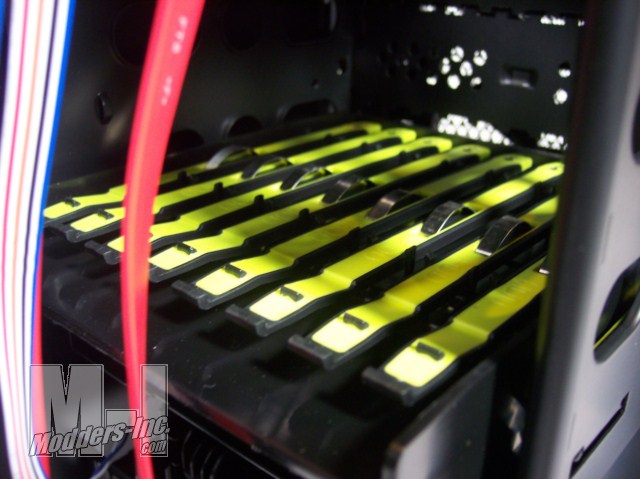 .
Acoustic foam on the inside of the case: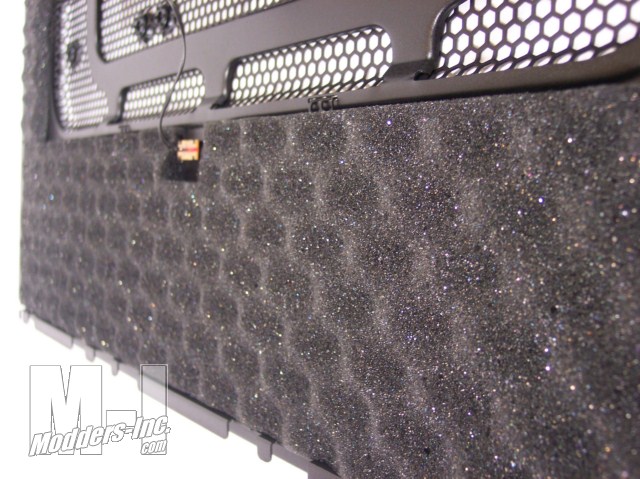 InWin really went out and set the bar high with this case! Lots of nice details, and attention to detail on the construction. You will not be disappointed with this case. My only "high end" concern is the potential for high end CPU heatsinks hitting the side panel fan. Clearance is a tight issue there, with not a lot of room for error. The power supply filter is an annoyance, and not a deal breaker.
Pros

---

Cons

---

+Cavernous amounts of space
+Lots of airflow flexibility
+Well thought out cable area behind motherboard
+Very clean manufacturing, sharp edges are not here
+Rear motherboard cooling behind CPU
+Tool less clamps for expansion cards are secure and firm.
-Power Supply Filter *inside* (not outside) case
-Large fan on side may interfere with larger CPU heatsinks
-Only a single 2.5 inch drive location