« Introduction and Packaging | Performance and Testing Results »
A Closer Look at the Kingston HyperX Cloud II Pro Gaming Headset
This particular sample is the red and black version so the stitching accent is red to contrast with the black leather band with a HyperX stitched right at the top center. It looks much more elegant compared to headsets with a plastic band and it is also very comfortable with an even weight distribution when worn. The left and right cups are marked on the inner side with a braided cable wire stemming from the band to the individual cups. The height is also adjustable for comfort.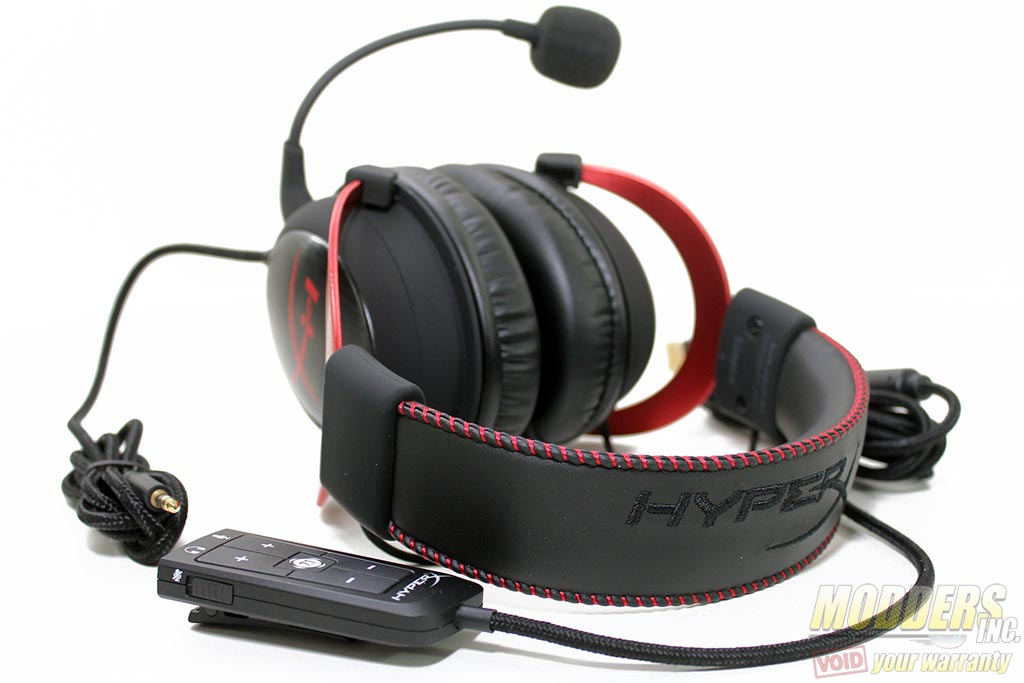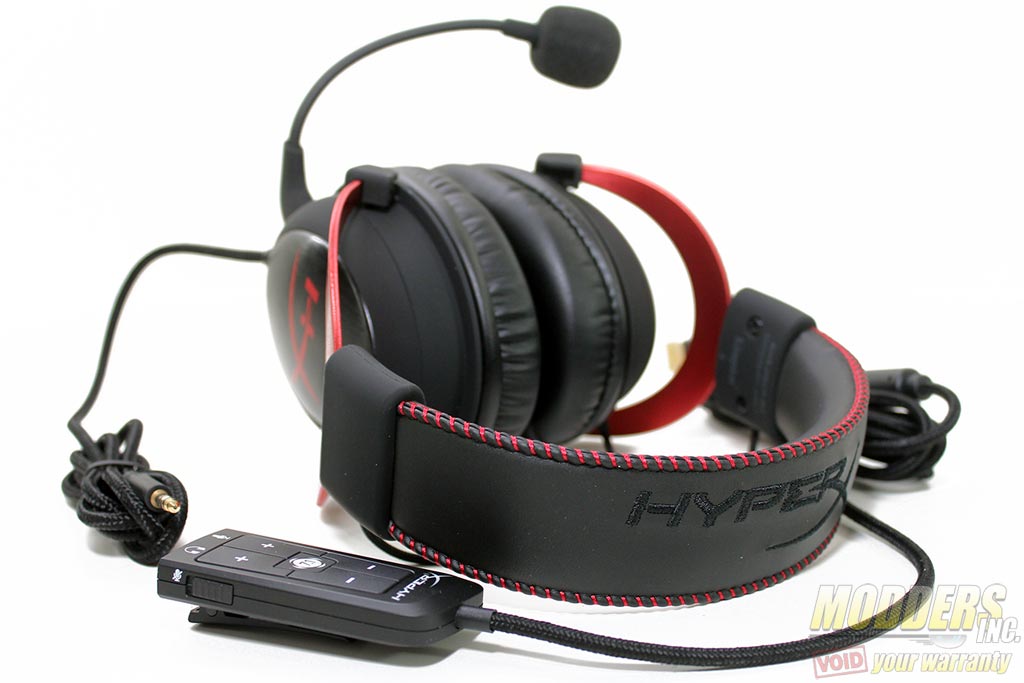 The closed headphone design has excellent isolation and the 53mm drivers inside can reproduce dynamic sounds capably. For users who prefer cloth ear cups, the velour style replacement in the accessory package can be used, although losing a bit of the noise isolation. Although the cups cannot swivel inward or outward, the band provides enough flex for angled ear placement adjustment and can be angled high or lower. The microphone uses a 3.5mm jack and connects to the left ear side. The cabling to the 3.5mm input is also located here.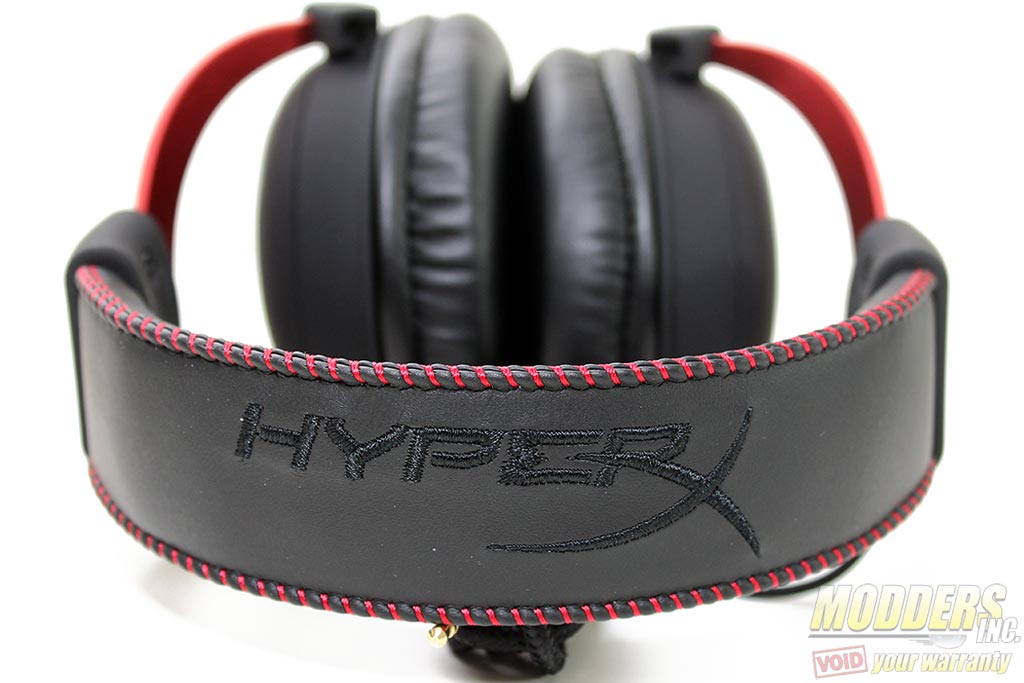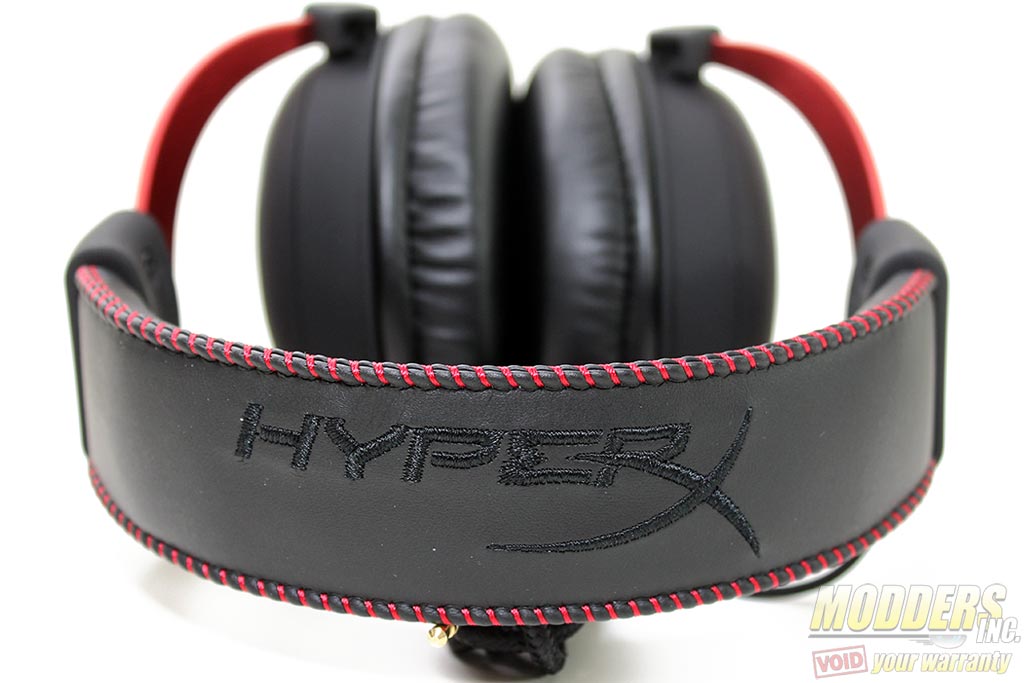 All connectors are gold plated, with the 3.5mm jack having three rings for 4-conductor TRRS phone connection. All cables are braided with anti-fraying termination on each end for extended resistance.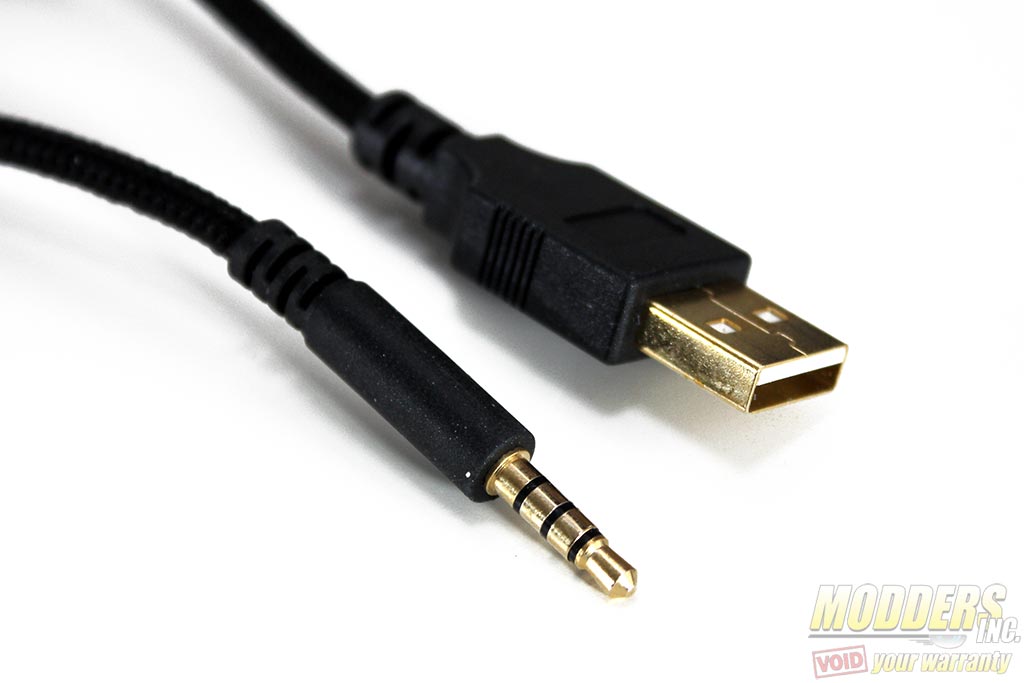 The USB connection is for the virtual 7.1 digital signal processing housed in the inline remote controller. This has a clip that can attach to clothing so it is readily accessible for users and can be palmed even in the midst of gaming. The mic mute slider is to the side while separate volume toggle controls are available for the headphone and microphone. The button on the center enables the virtual 7.1 surround and lights up a backlit red LED when enabled.