A Closer Look at the Kingston HyperX Cloud II Pro Gaming Headset »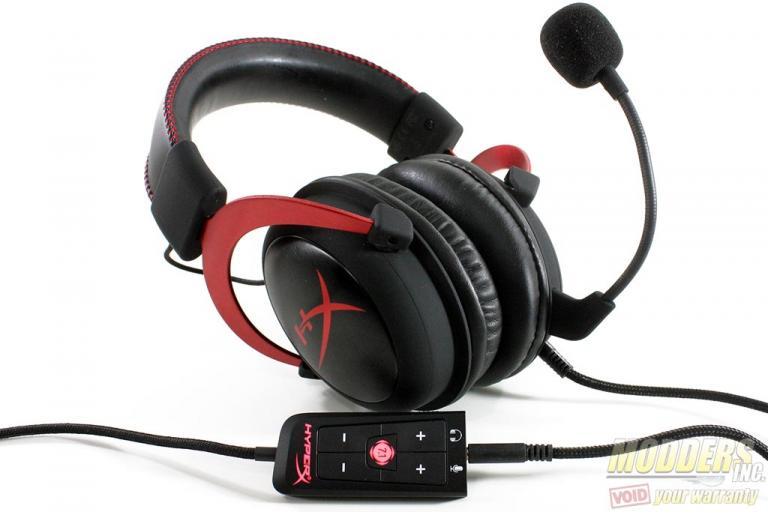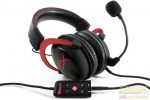 Two years ago, I walked into the Emperor's Ballroom in Caesar's Palace hotel in Las Vegas Nevada wearing khakis and a golf-shirt, feeling woefully underdressed for the venue as I did not exactly pack a ball gown nor do I look good in one. The room had high ornate coffered ceilings, triumphal arches, elaborate carpeting and real marble floors, all warmly lit in stately grandeur by crystal sconces and chandeliers. This room which is usually reserved for weddings and other highfalutin events was host at that moment to a StarCraft II tournament in the midst of Kingston's CES 2013 showcase and was streaming the event live with many pro-players present. A more comfortable and casual attire therefore was not out of place in this setting.
Unlike other companies who are all of a sudden expanding product offerings to the rapidly growing eSports market for profitability, Kingston's expansion to gaming peripherals seems like a more natural move considering they have been supporting many eSports teams under their HyperX brand which currently sponsors two dozen teams including Team Liquid, Evil Geniuses, Team Solomid and more. As a company whose primary product line consists of storage and memory solutions, gaming peripherals is new territory for Kingston but it is not completely out of context considering their history and what they have been building towards.
Kingston has quickly released a follow-up to their initial HyperX Cloud headset solution, naturally dubbed Cloud II featuring improved features at a surprisingly similar price as the original. Similar to the previous model, Kingston has teamed up with Q-Pad for the HyperX Cloud II gaming headset which also sports the familiar Takstar body design available in three color options: white with pink accent, black with red accent and gunmetal gray. The HyperX Cloud II uses the same 53mm drivers but expands audio options with the inclusion of a hardware driven virtual 7.1 USB in-line control box.
[sc:sponsor sponsor="Kingston" product_link="http://www.kingston.com/en/hyperx/cloud#hscp" product_name="HyperX Cloud II Pro Gaming Headset" product_price_link="a" product_price="$99.99″ ]
The outer box packaging has plenty of text in the front and back. Understandably so since there are a lot of things to say about this Pro Gaming headset. A full view of the unit is printed in the front and the back with an outline of individual features.
The inner box is entirely red with a black HyperX logo embossed in the center, protectively housing the contents. Printed behind the top part of the box is a welcoming letter from Anders Wilumsen, HyperX General manager thanking buyers for purchasing the headset.
Documenation includes an information guide, warranty information and illustrated user guide. The main Cloud II headset and the rest of the accessories are protected further with form-fitting foam padding. The accessories include an airline adapter, an inline 7.1 audio USB controller and a detachable microphone. Alternate velour padding with a breathable mesh bag is also included, tucked in the lower compartment.
HEADSET
Transducer type:
dynamic Ø 53mm with neodynium magnets
Operating principle:
closed
Frequency response:
15Hz–25,000 Hz
Nominal impedance:
60 Ω per system
Nominal SPL:
98±3dB
T.H.D.:
< 2%
Power handling capacity:
150mW
Sound coupling to the ear:
circumaural
Ambient noise attenuation:
approx. 20 dBa
Headband pressure:
5N
Weight:
320g
Weight with microphone and cable:
350g
Cable length and type:
1m + 2m extension
Connection:
single mini stereo jack plug (3.5 mm)
MICROPHONE
Transducer type:
dynamic Ø 53mm with neodynium magnets
Transducer type:
condenser (back electret)
Operating principle:
pressure gradient
Polar pattern:
cardioid
Power supply:
AB powering
Supply voltage:
2V
Current consumption:
max 0.5 mA
Nominal impedance:
≤2.2 kΩ
Open circuit voltage:
at f = 1 kHz: 20 mV / Pa
Frequency Response:
50–18,000 Hz
THD:
2% at f = 1 kHz
Max. SPL:
105dB SPL (THD≤1.0% at 1 KHz)
Microphone output:
-39±3dB
Length mic boom:
150mm (include gooseneck)
Capsule diameter:
Ø6
Connection:
single mini stereo jack plug (3.5mm)