Storage Devices
Lexar SL100 Pro Portable 500 GB: Ultra Small Package and Amazing Performance
Lexar SL100 Pro Portable 500 GB
« Introduction and Specifications
|
Encryption Software Overview »
Closer Look at Lexar SL100 Pro Portable 500GB
The device itself weighs about 70 grams or about 0.1 of a pound. The entire outer shell is made from aluminum and acts as a heat sink for the PCB inside. On both sides, I found Lexar logos. On the backside, I found some additional information about the capacity and serial number alongside with the origin of the manufacturer.
The shell has brushed aluminum finish and chrome edges. Very stylish and does not look like your traditional external USB hard drive or a thumb-drive.
On the right side of the device, I found a USB Type-C connector and a small pin-sized hole. As I found out later, this hole is not for resetting your storage it's just a status LED. The other side of SL100 is completely flat and does not have any connectors on it.
Dimensions of SL100 Pro Portable are 55 x 73.4 x 10.8 mm or 2.165 x 2.89 x 0.425 inches. This is an extremely small device that is easy to use as it is easy to lose.
The cables which were included with SL100 Pro are USB Type-C to Type-A and USB Type-C to Type C. To take advantage of higher transfer speeds please make sure you are connecting SL100 to USB 3.1 port. In the picture above you can see the comparison of the SL100 Pro Portable with My Samsung S8.
A closer look at the PCB board
The PCB board is well hidden inside the aluminum enclosure. The actual board is mounted on the plastic sled that slides inside into the case. Lexar using small rectangular foam boards to protect components from touching the walls of the aluminum case.
The PCB on the other side had a Silicone Thermal Pad which left some residue on the PCB when I removed it. Overall the board has no over-fluxed areas of poor soldering.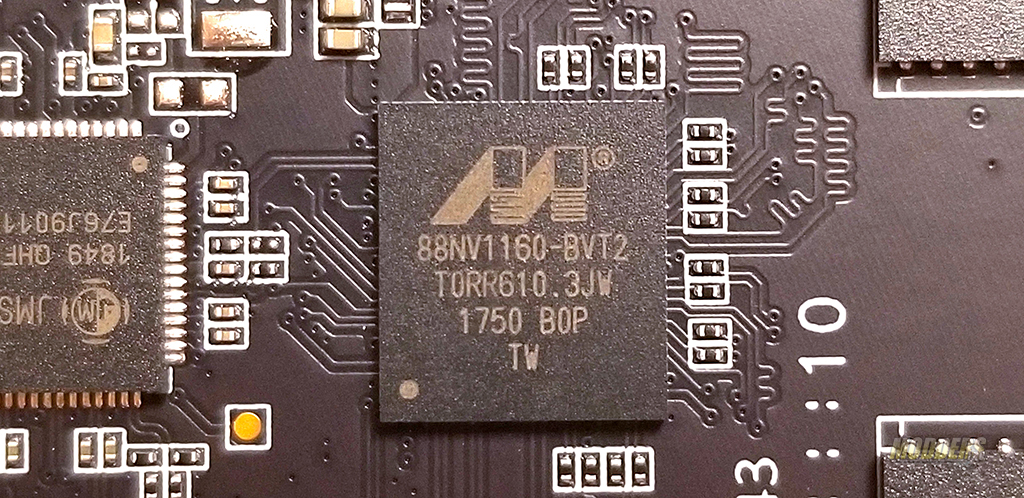 SSD Controlled used in SL100 Pro Portable is by Marvell 88NV1160-BVT2. This controller is specially designed to work with low powered functions and transfer up to 1600MB/s read speed.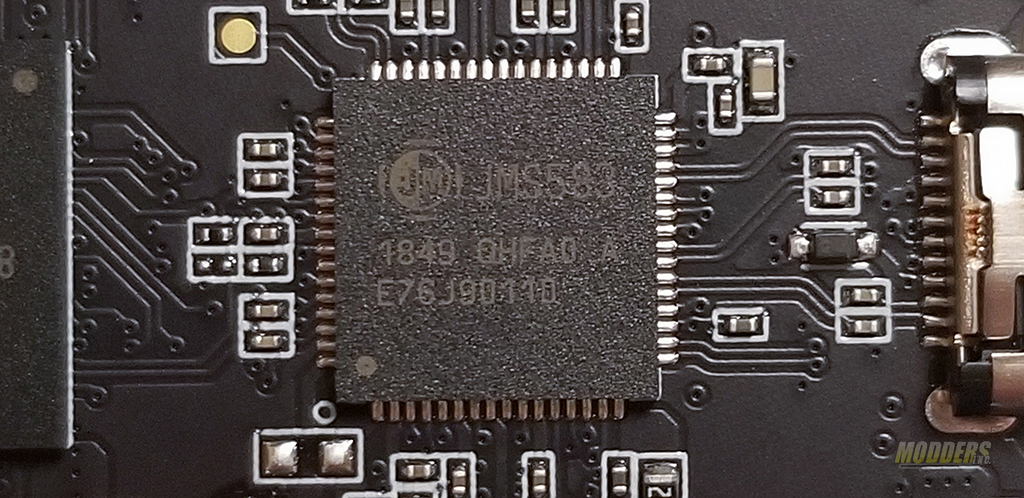 To bridge NVME and USB 3.1 a JMicron JMS583 bridge chip is used in this device. JMS583 is developed to turn NVME products into USB 3.1 and give you that Gen 2 10Gbps bandwidth.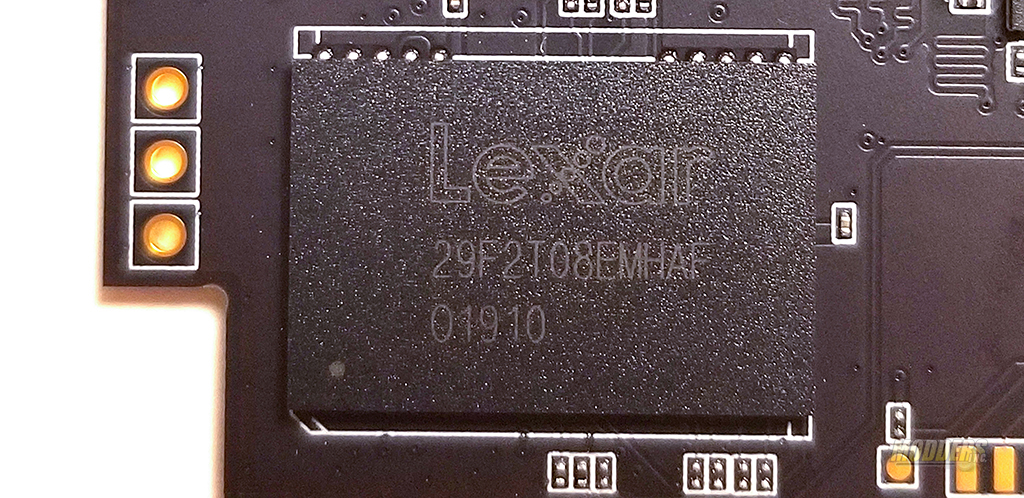 500 GB SL100 Pro Portable is equipped with two Lexar NAND flash modules on a single side. 1TB versions of SL100 are included four modules, two on each side. I could not find more information on these chips.