LIAN LI PC-Q02 Mini ITX Case
Article Index:
A Closer Look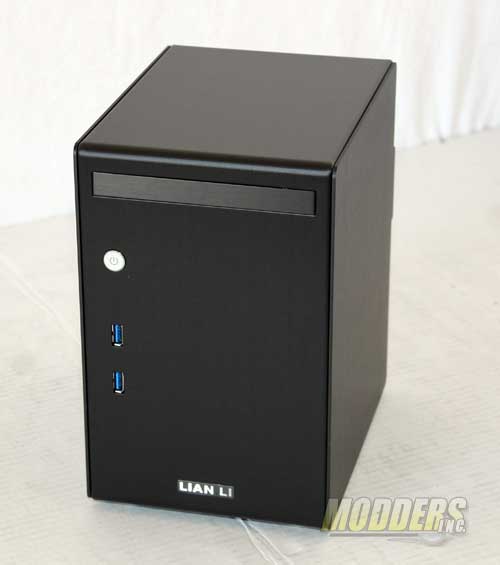 There it is the one and only Lian Li PC-Q02 Mini ITX case. There is not much to look at, but this is the whole idea of the style and function. The Black anodized aluminum case fits right into any style desktop or audio cabinet. The top and right side of the case nothing but a smooth look to it, while the front and left side have just a few items that basically remind you that this a PC case.
So how small is the Lian Li PC-Q02 Mini ITX case?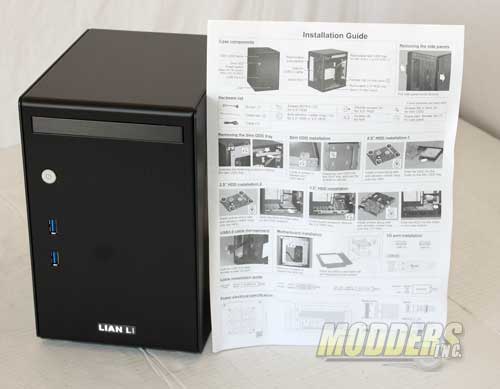 Pretty darn small. That installation paper next to it is a regular size piece of paper at 8.5 x 11 inches.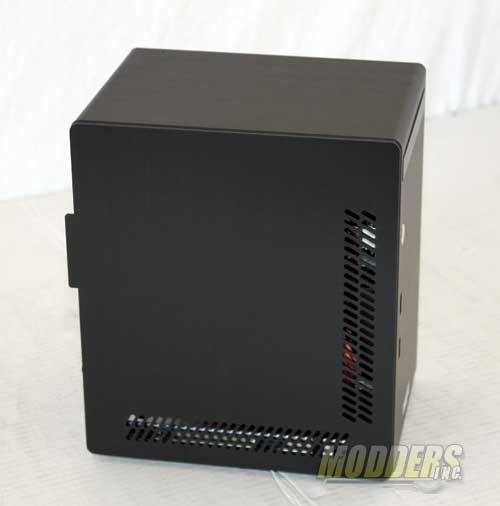 Unlike the right side panel, the left one has some air vents placed into it. The fan on the include power supply is the only fan an it draw in the needed air from the two locations on this side of the case.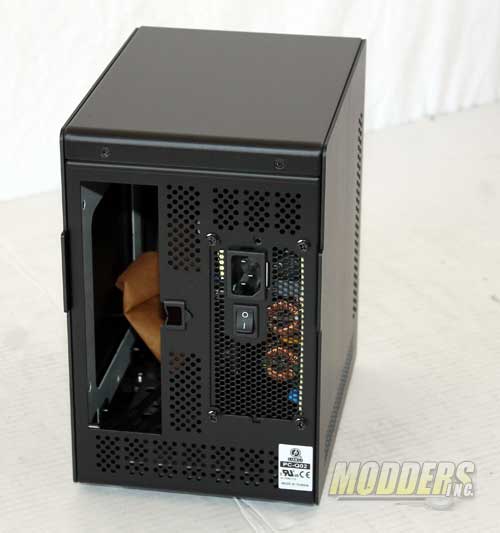 Taking a look at the rear of the case we can see where the power supply and the motherboard I/O ports are located. The small black square in between the two is the passage way for the front panel USB Port Cables to come out of the case and plug into the motherboard. Plenty of air holes have been placed in the to maximize the what air flow the this mini case has. The 300 watt power supply takes up a good portion of the back of the and the on the left side of the case, which you will see later.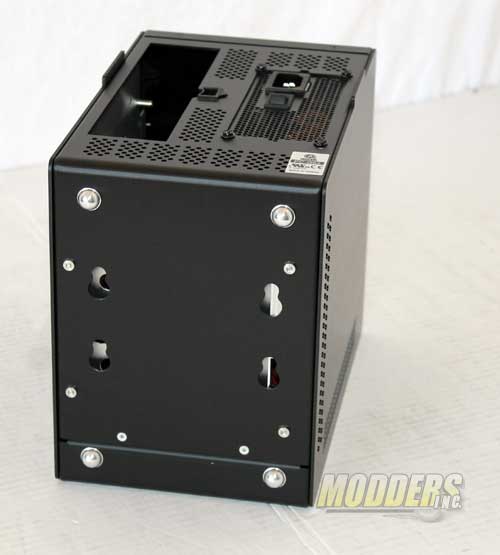 Moving the the bottom of the PC-Q02 we get a look at the four small feet that elevate the case off of any surface. The four elongated holes are for mounting a single 3.5 hard drive into the bottom of the case.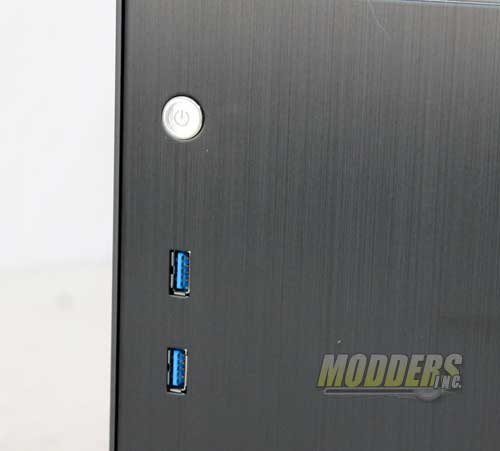 The only items that appear on  the front of the case, besides the slim ODD bezel and the logo, are theses three items. The Power switch is a dual LED indicator the displays blue when the power is on and then red with the hard drive is active. Below the power switch there are two USB 3.0 ports that have cables attached to them so that you can plug them into any available USD 3.0 ports on the rear of the motherboard. If you have no USB 3.0 ports you can use any USB ports the motherboard may have.
Article Index: