Page 2 »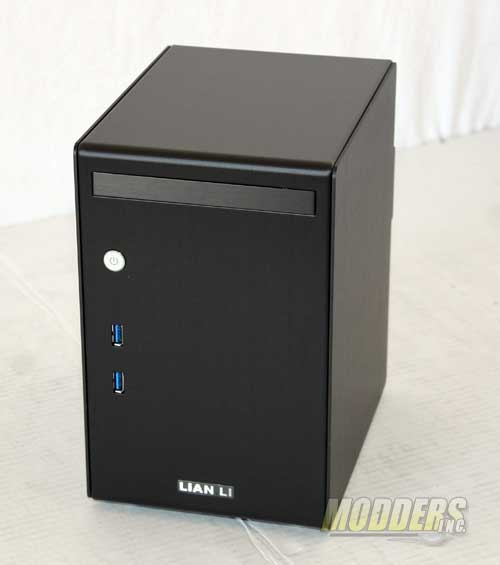 It is not every day that you go looking for a Mini ITX case, but when you do it is hard to find on that fits all your needs. Some might have a few of the features you want, but be just plain ugly. Well that is where the LIAN LI PC-Q02 comes in and saves the day with it 's stylish look and many features.
[sc:sponsor sponsor="LIAN LI" product_link="http://www.lian-li.com/v2/en/product/product06.php?pr_index=600&cl_index=1&sc_index=0&ss_index=0&g=f" product_name="PC-Q02″ ]
 [hr]
First Look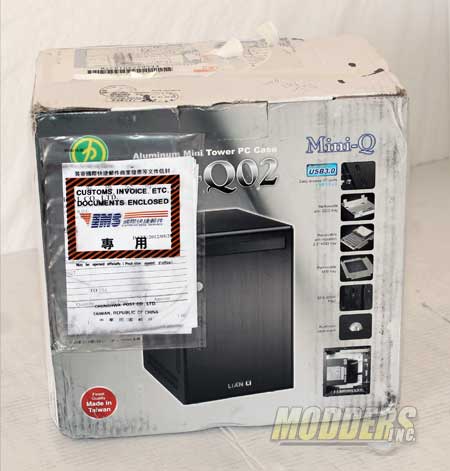 This what you really do not want see sitting at your doorstep when you get home. A beaten down box that looks like it might have been attacked by a hoard of zombies or just your average deliveryman on Monday morning after a long weekend at the local pub drinking his woes away because his girl friend left him and took his dog too. But to a reviewer we want to see if if can handle the test; so let's find out.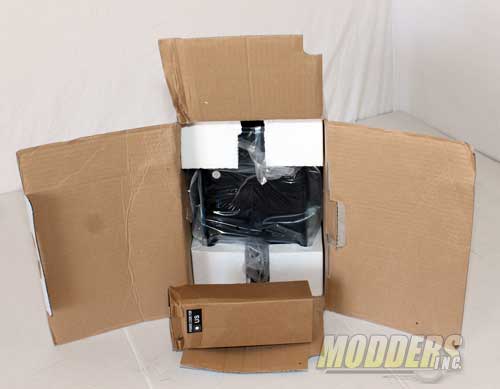 Well almost so far so good. It does look like the extra parts box took on some of the damage, but what about the case.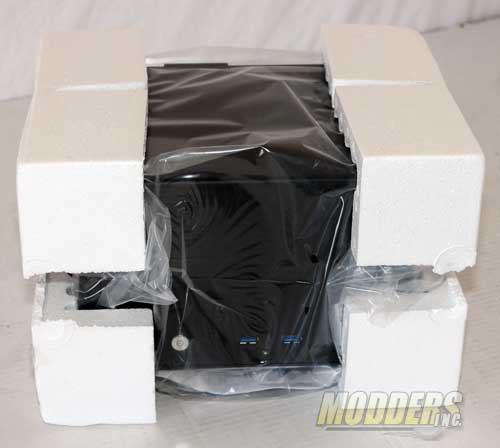 I think we do not have to much to worry about as the PC-Q02 is fully protected with a clear plastic bag and plenty of packaging foam. Better luck next time Mr. Delivery Guy.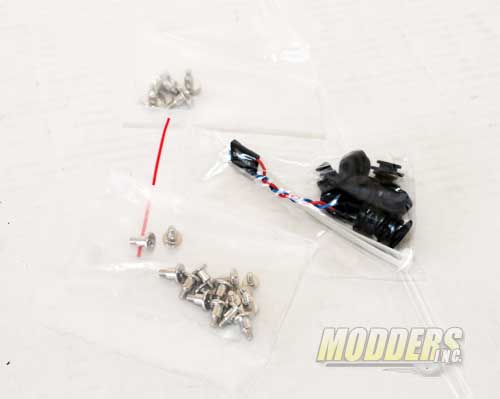 Inside the parts box we see that Lian Li included a buzzer, cables ties, mounting hardware for the Hard Drives, screws for the motherboard mounting and for the slim ODD (Optical Disk Drive). That's all you need to get your system into the case.
PC-Q02
Case Type
Mini tower chasis
Dimensions
 (W) 149mm x (H) 230mm x (D) 200mm
Front bezel Material
Aluminum
Color
Black / Silver
Side Panel
Aluminum
Body Material
Aluminum
Net Weight
2.0KG
5.25″ drive bay (External)
1( Slim ODD )
3.5″ drive bay (External)
None
HDD bay
 3.5-Inch HDD x1(Using 2.5-inch space) / 2.5-Inch HDD x2
Expansion Slot
None
Motherboard
Mini-ITX
System Fan (Front)
None
System Fan (Top)
None
System Fan (Rear)
None
I/O Ports
USB 3.0 x 2
Maximum Compatibility
VGA Card length: –mm 
PSU length: –mm 
CPU cooler height: 60mm
Package Dimensions

(W) 204mm x (H) 294mm x (D) 288mm

Gross Weight
2.6 KG
Power Supply
SFX PSU / OPTPUT : 300W / Efficiency : 80% (80-PLUS) Include
Model
FSP300-60GHS
AC Input
100-240V,4.5-2.5A,50-60Hz
DC Output
+3.3V & +5V =125W Max, +12V1 & +12V2 =22A

(Total output continuous shall not exceed 300watts)