LIAN LI PC-Q02 Mini ITX Case
Article Index:
Taking a Look Inside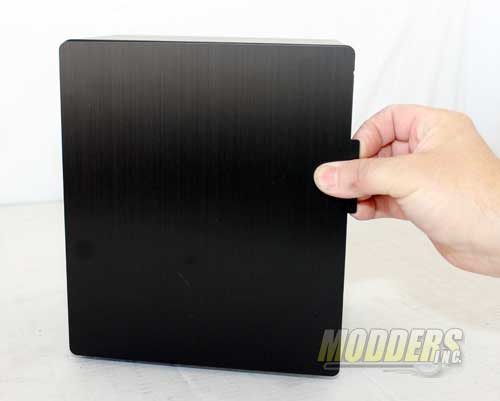 The smooth aluminum side panels are easily removed with a tug on the small tab at the back of the case. Both side of the case are built this way for quick access to the inside of the PC-Q02.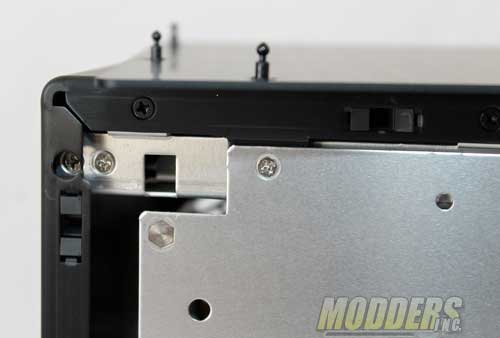 Much like it's bigger brother that we reviewed, the Lian Li PC-V700, the PC-Q02 use a series of pins attached to the panels and latches embedded in to the edge of the case used to securely hold the panels in place, and I mean securely.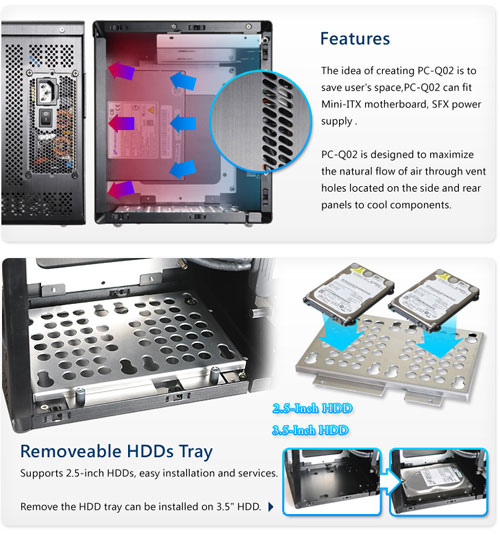 Above is a quick over view on LIAN LI thoughts on how the air flow works and the options you have on installing hard drive in the PC-Q02.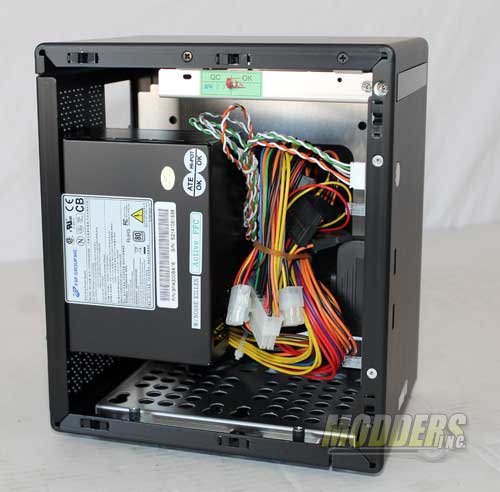 At this point we get a better look at the power supply this comes with the PC-Q02. Good thing as it will save you a lot of time trying to find one that will fit in this super small case.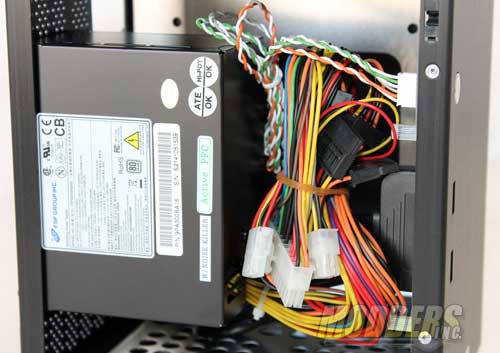 The power produced for the case is a FSP 300-60GHS.The FSP300-60GHS is a 300 watt micro atx power supply with a 80 PLUS efficiency rating. This little power supply has dual 12V rails, 24 pin main connector, 4 pin 12v, 4 pin Molex, 4 pin floppy, and 4 SATA connectors.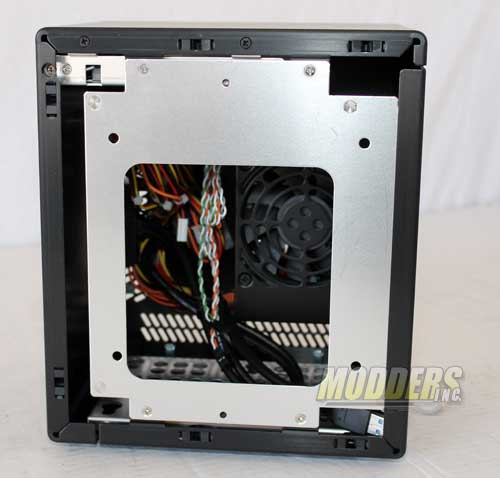 When you remove the right side panel you gain access to the motherboard tray which is removable… thank goodness.
Article Index: