LIAN LI PC-Q02 Mini ITX Case
Article Index: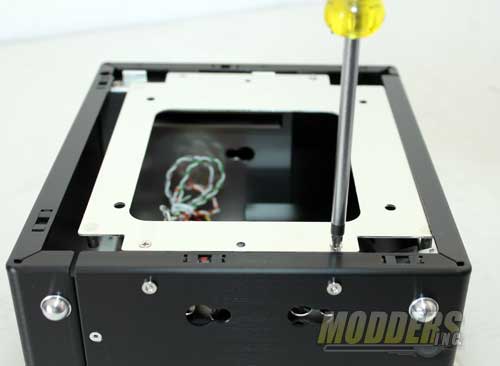 A total of four Philips screws hold the mini ITX motherboard tray in place.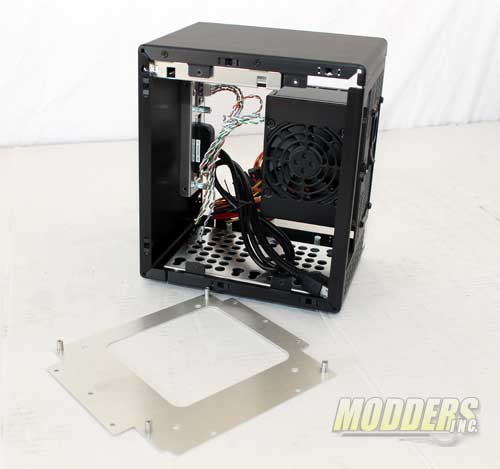 With the motherboard tray out you have easy access to  mount the motherboard and to attach all the cables. As we can see the intake fan for the power supply is mount to the top and towards where the CPU may end up. This is to help remove any heat that might be generated here. Also while the tray is removed now is a good time to take a look at where the power supply is located and how the hard drives can be mounted inside the case.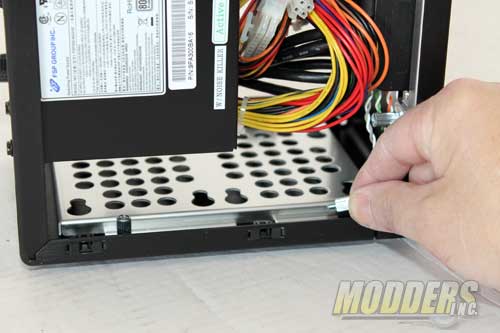 By removing a few thumb screws we can remove the bottom tray that is designed for mounting two 2.5 hard drive onto.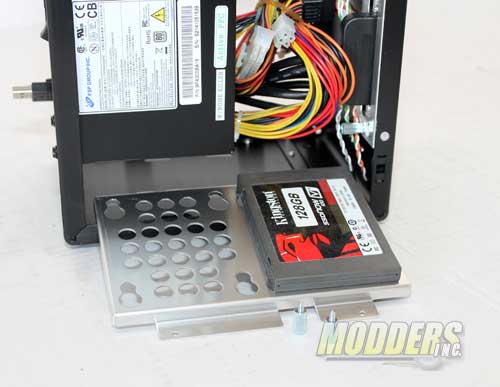 Using the included anti-vibration rubber rings and screws you can quickly install 2.5 drive on the mounting plate. But lets say that you want to put in one big 3.5 terabyte drive… no problem. Just removed the aluminum mounting plate and you have access to the mounting holes we saw before and you can mount it to the bottom of the case.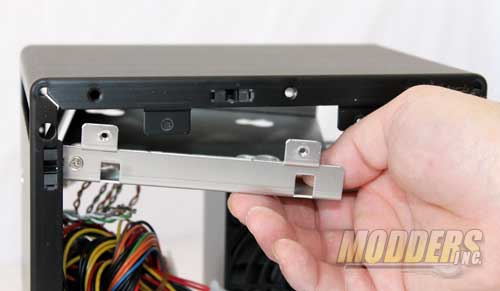 At the top of the case you have the mounting bracket for the slim ODD (optical disk drive). Just remove a few screws an you have the bracket in your hand. Now if you feel that you do not need a ODD installed you can add another 2,5 drive here for a total of three 2.5 drives installed in to the PC-Q02 case. This is a actually a great solution to use if you have a 3.5 hard drive mounted to the bottom of the case for your storage needs and you can install a SSD here for you OS and the speed.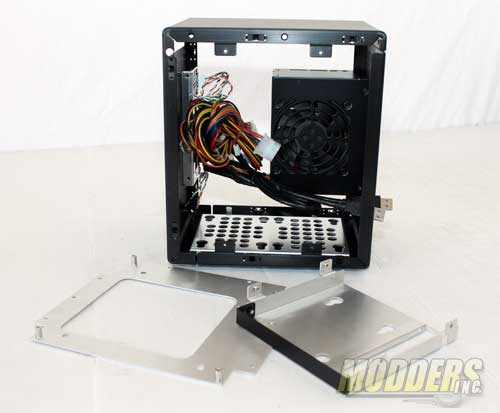 Article Index: