« Page 4
|
Page 6 »
Testing
Testing for this review will be done against my test bench set that uses a ASUS z87 Pro motherboard. All the other hardware is swapped from the test bench into the MSI Nightblade. This should give us some great comparison numbers against each others motherboards and drivers. Testing will be done with software that you can download from the internet and use to compare you own system to the results that we got. Hardware performance varies form one item to the next so please use the results just for comparison.
| | | |
| --- | --- | --- |
| | Test System | MSI Nightblade |
| MB | ASUS Z87-PRO | Z87I |
| CPU | Intel Core i7-4770K Haswell | Intel Core i7-4770K Haswell |
| Memory | 8GB DDR3 1333 MHz | 8GB DDR3 1333 MHz |
| SSD | Kingston 128 GB Hyper X 3.0 | Kingston 128 GB Hyper X 3.0 |
| HD | Seagate Barracuda 7200 rpm | Seagate Barracuda 7200 rpm |
| Video | Sapphire R9 270 | Sapphire R9 270 |
Our first set of testing is done with AIDA64 Engineer. This software is used because it provides a wide range of features to assist in overclocking, hardware error diagnosis, stress testing, and sensor monitoring. It has unique capabilities to assess the performance of the processor, system memory, and disk drives. AIDA64 is compatible with all current 32-bit and 64-bit Microsoft Windows operating systems, including Windows 8.1 Update 1 and Windows Server 2012 R2 Update 1. It is also the software of choice by manufactures for their in house testing.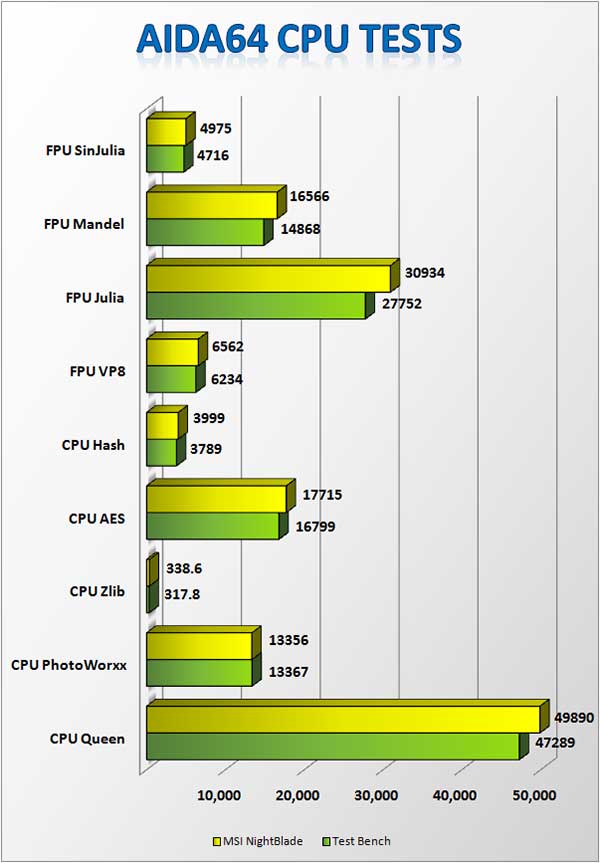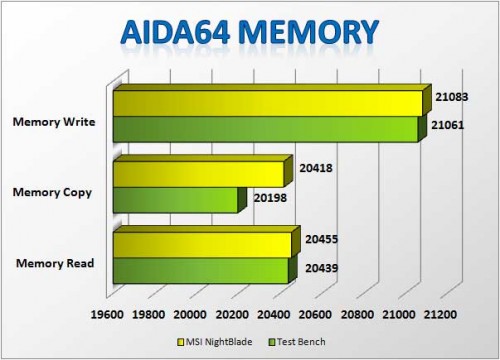 LuxMark is a OpenCL benchmark tool. It was intended as a promotional tool for LuxRender. The idea was quite simple, wrap SLG inside an easy to use graphical user interface and use it as a benchmark for OpenCL. LuxMark has been widely used as OpenCL benchmark by AnandTech, Tom's Hardware, Vr-zone and other sites.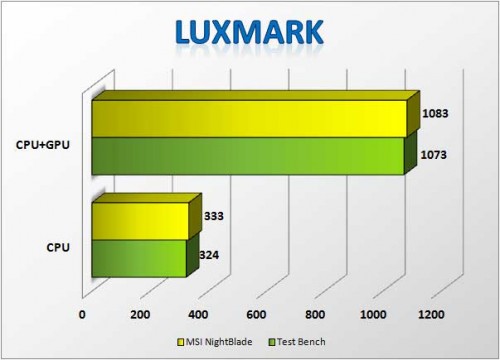 7-ZIp is an open source file compression tool that has a built in benchmarking tool.  The benchmark shows a rating in MIPS (million instructions per second). The rating value is calculated from the measured speed. The test data sample of 32mb that is used for compression in that test is produced with special algorithm, that creates data stream that has some properties of real data, like text or execution code. Note that the speed of LZMA for real data can be slightly different.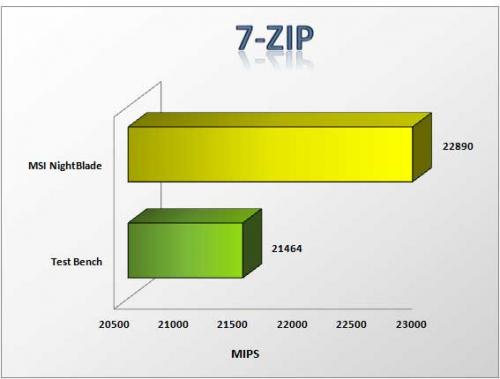 Super PI is a single threaded benchmark that calculates pi to a specific number of digits.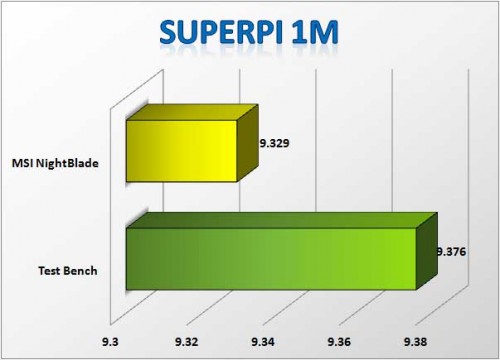 wPrime is a leading multi-threaded benchmark for x86 processors that tests your processor performance by calculating square roots with a recursive call of Newton's method for estimating functions,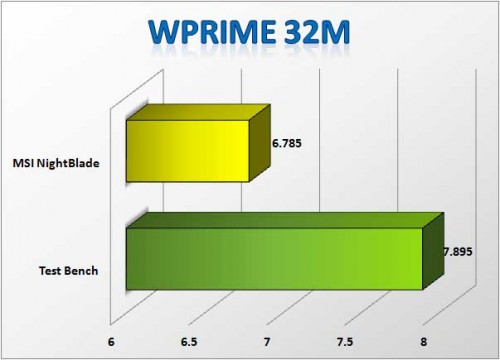 CINEBENCH is a real-world cross platform test suite that evaluates your computer's performance capabilities. The test procedure consists of two main components – the graphics card performance test and the CPU performance test.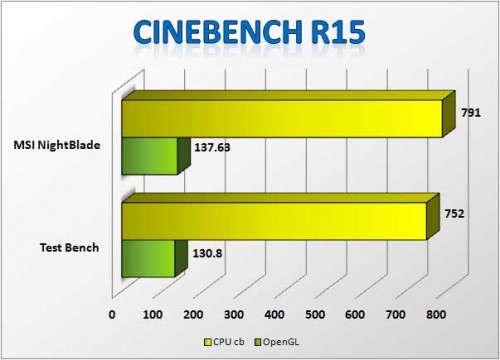 Crystal Disk Mark is a great tool to use to test and measure sequential reads/writes speeds, measure random 512KB, 4KB, 4KB (Queue Depth=32) reads/writes speeds and select test data (Random, 0Fill, 1Fill)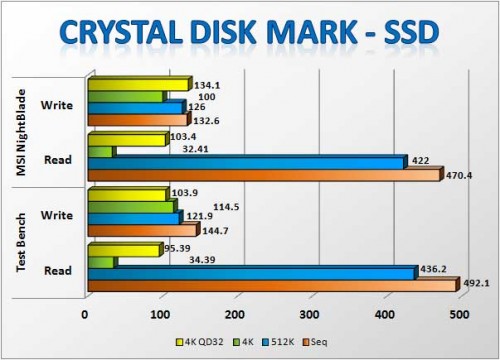 PCMark 8 is the latest version in our series of popular PC benchmarking tools. It is designed to test the performance of all types of PC, from tablets to desktops. With five separate benchmark tests plus battery life testing, PCMark 8 helps you find the devices that offer the perfect combination of efficiency and performance.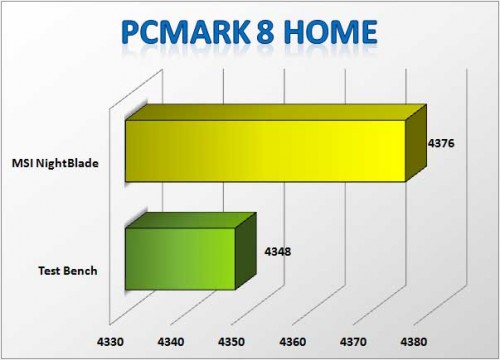 The benchmark software Performance Test was used to check out the Killer LAN on the motherboard.