« Page 2
|
Page 4 »
A Closer Look Continued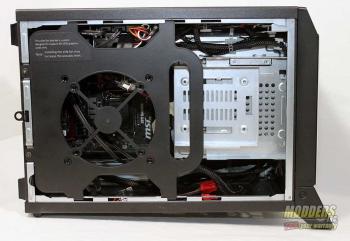 I have removed the left side panel on the MSI Nightblade Barebone System so that we can start to look inside. The first thing that I noticed was the large plastic piece that looked like it was either a guard of some sorts or a fan holder.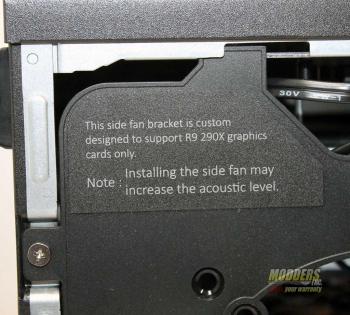 Well I guess that answers that question.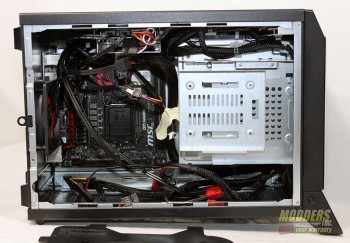 With the bracket removed we can see clearly into the case and man it is jammed packed in there. I could tell that this was unit that had been used before in maybe demos and such as some of the cables were lying loose.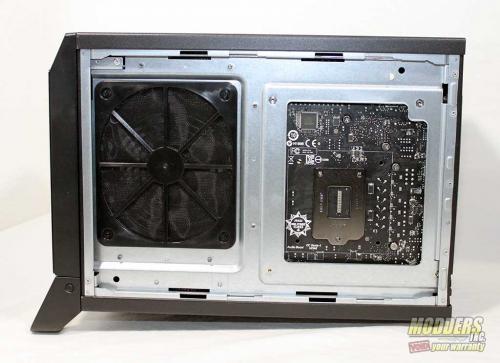 Removing the right side panel shows us a large screen and the huge hole for access to the back of the motherboard.
Large fine mess fan filter is place on this side, but what could be behind it? Remember the PSU is located at the front of the case so the power supply intake is there.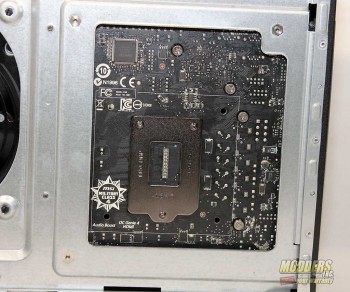 A good size cut has been made to get all kinds of access to the back of the motherboard so that you can install the back plate for the CPU cooler. Even though there is not a lot of room in the case it was easy to install the cooler.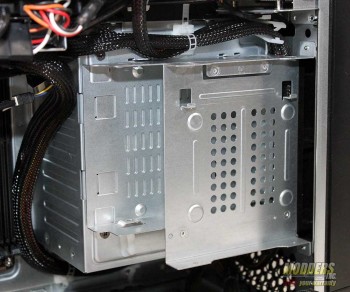 Here we see the place where you can mount your 3.5 drive, a 2.5 with a bracket and is where you would install the slot ROM drive. The MSI Nightblade  will let you install one 3.5 drive and two 2.5 drive into the system.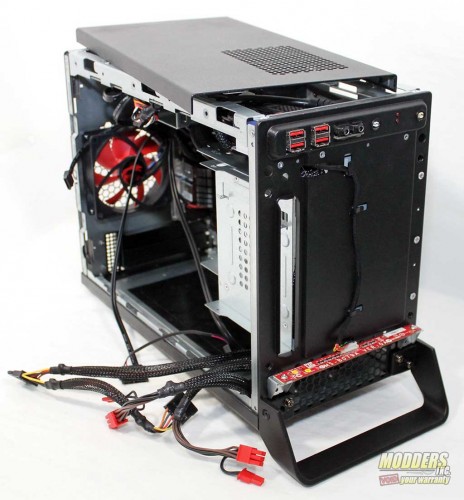 By removing a few screws you can remove all the panels for ease of access to the innards of the case. The front panel can be removed with a little push and pull the panel pops right off.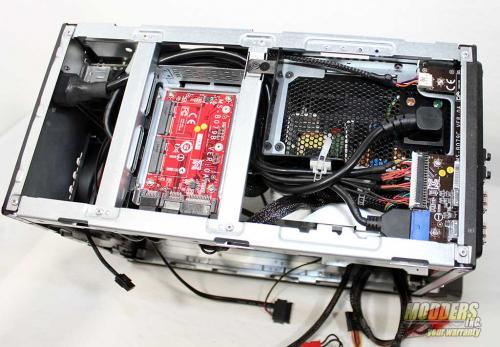 Looking down upon the MSI Nightblade we can easily see where the PSU is located and how the cables are ran.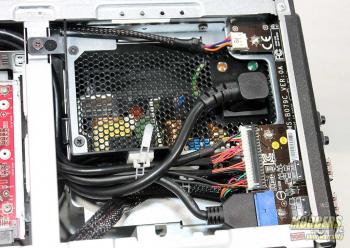 Hmm, you can't see it very well in this image but there is some plastic that helps create a duct to make sure that the hot air from the power supply goes in the right direction.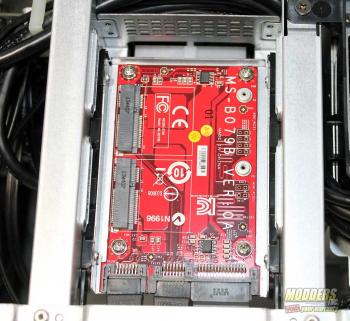 Yep that is a dual  mSATA board just waiting to be used. Take this and the MSI Super Raid you can combine your storage device into super fast drives for fast loading times.