« Page 3
|
Page 5 »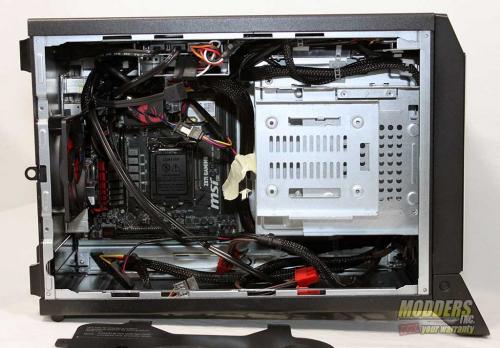 Let drive a bit deeper in to the MSI Nightblade Barebone System. Right now the cabling look a mess but we can take care of that later with some work. You do get just enough cables to power what you need to. Two 6/8 PCI-e power plug are available along with SATA power.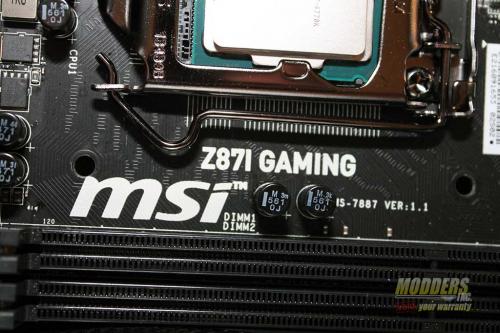 The main board is a Z87I Gaming series  Two DIMM slots can supply 16GB of 3000 MHz DRR3 to the board.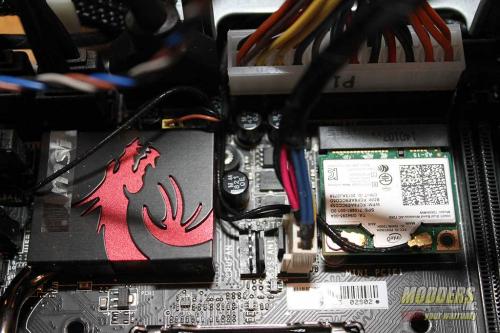 The z87I has been dressed up a bit with some red color here and there. To the right is the WiFi card.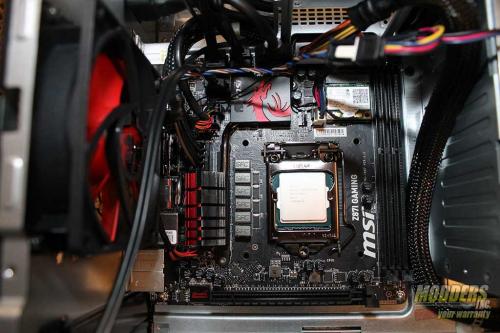 Looking right down onto the motherboard it appears to rather cramped for space but  case being only 6 inches deep it was surprisingly easy to install the CPU, CPU cooler and Memory.
Where are some quick specifications for the MSI Nightblade Motherboard the Z87I:
| | |
| --- | --- |
| CPU (Max Support) | i7 |
| FSB / Hyper Transport Bus | 100MHz |
| Chipset | Intel® Z87 Express |
| DDR3 Memory | DDR3 1066/1333/1600/1866*/2000*/2133*/2200*/2400*/2600*/2666*/2800*/3000*(*OC) MHz |
| Memory Channel | Dual |
| DIMM Slots | 2 |
| Max Memory (GB) | 16 |
| PCI-Ex16 | 1 |
| PCI-E Gen | Gen3 (16) |
| SATAIII | 4 |
| RAID | 0/1/5/10 |
| LAN | 10/100/1000*2 |
| USB 3.0 ports (Rear) | 4 |
| USB 2.0 ports (Rear) | 2 |
| Audio ports (Rear) | 6+Optical SPDIF |
| Display Port | 1 |
| HDMI | 1 |
| DVI | 1 |
| VGA Max Share Memory (MB) | 1760 |
| DirectX | DX11 |
| Form Factor | Mini-ITX |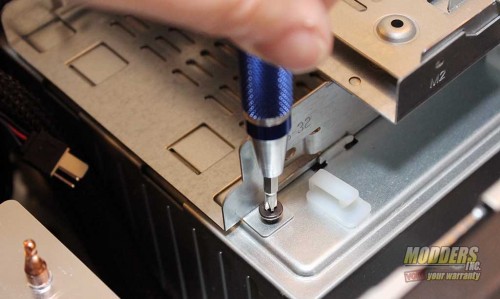 Now if you are like me and did not install the 3.5 drive until after you installed the CPU and cooler or if you need to swap out the drive for a new one you can do it in just a few seconds. Two screws hold the drive brackets in place,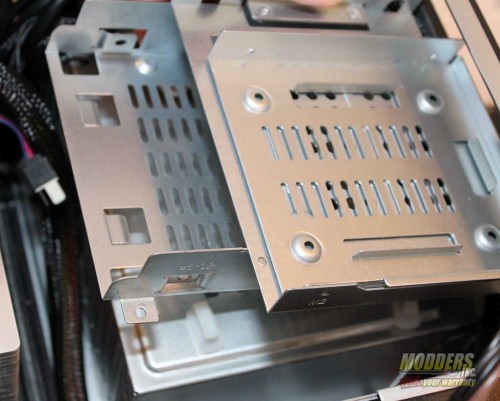 …move it towards the CPU cooler and you can lift it up and out of the way. Thank goodness.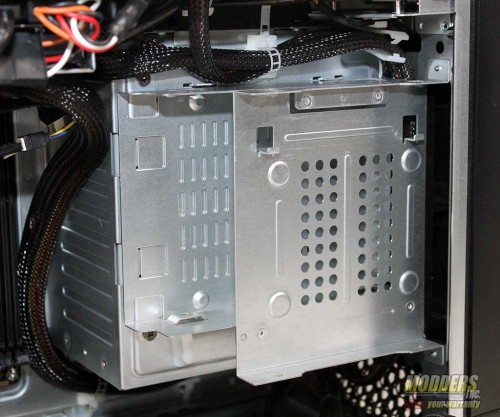 Here you can install the slim slot ODD Drive and there was another bracket here that I think can be used for an SSD, but don't quote me on the one as I did not receive any paperwork about this pre-released system.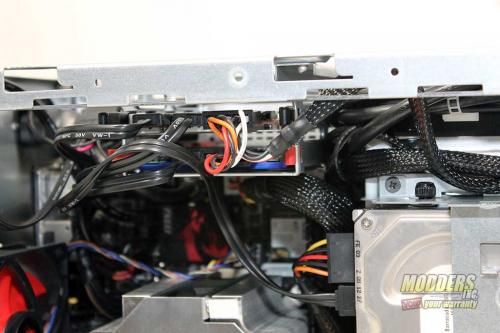 I installed a SSD in to the only available slot at the top of the case as the other one is taken up but the mSATA board.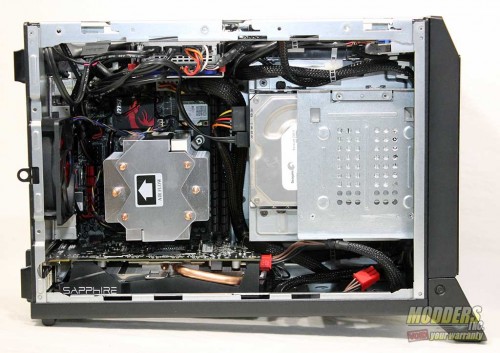 One of the great things about this system design is that it is targeted at gamers and we all know that you have to kick ass card to great your frag on so MSI made sure that you can get a full-size card in at a maximum length of 290mm and 35mm thick. You can also see that there are two PCI-e plugs available.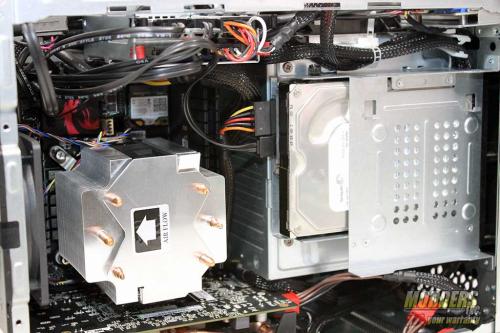 Is it tight in the super small case, uh yeah, but MSI did a great job designing it so that there is plenty of air flow where needed and ways to route the cables.