« A Closer Look | A Closer Look-3 »
MSI R9 280X Gaming 3G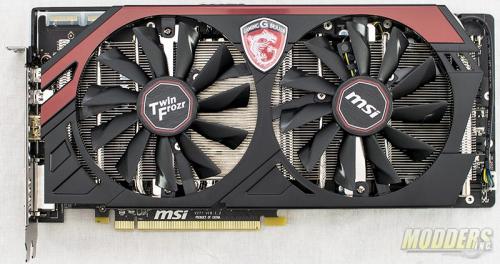 The MSI R9 280X uses a non-reference cooler and more specifically they use their already tested TwinFrozr design but revision IV. The card measures in at 269x128x34 mm (10.6×5.04×1.33 in) and weighs 849g (1.87 lbs)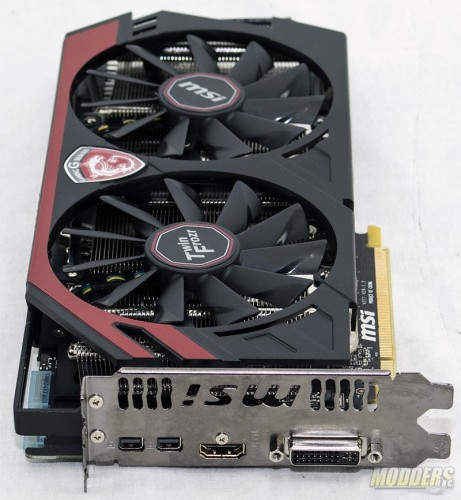 Connection options for the MSI R9 280X gaming include two mini displayports, HDMI, and DVI. This card is a dual slot cooler.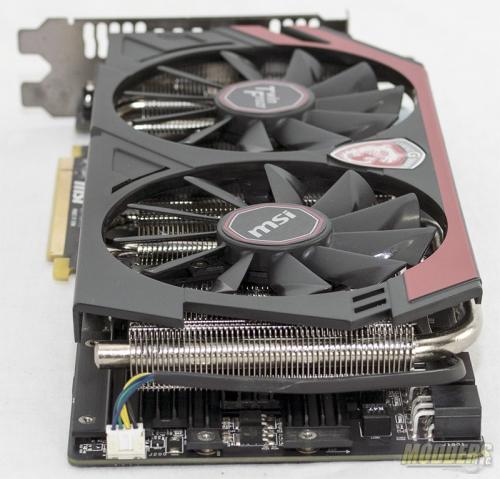 The rear of the card gives a view of the heatsink for the the GPU as well as the heatsink for the memory modules. The 4-pin fan header is visible as well.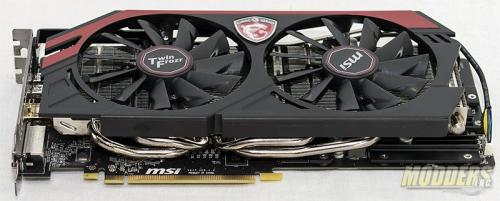 The MSI R9 280X is a full length PCIE x16 card. Four of the five heat-pipes are visible just under the fan shroud.

A 6-pin and an 8-pin connector is used to power the MSI R9 280X. Moving towards the front of the card, the CrossFire connectors are located just under a bracket used to stabilize the card. The bracket is connected from the PCB of the card to the PCI bracket that screws to the rear of the case.