« Testing | Conclusion »
 MSI R9 280X CrossFire Performance.
First up,  once again, is Firestrike. With a CrossFire configuration, we get a decent boost and one of the 1st GPUs that I've tested to break the 10K mark.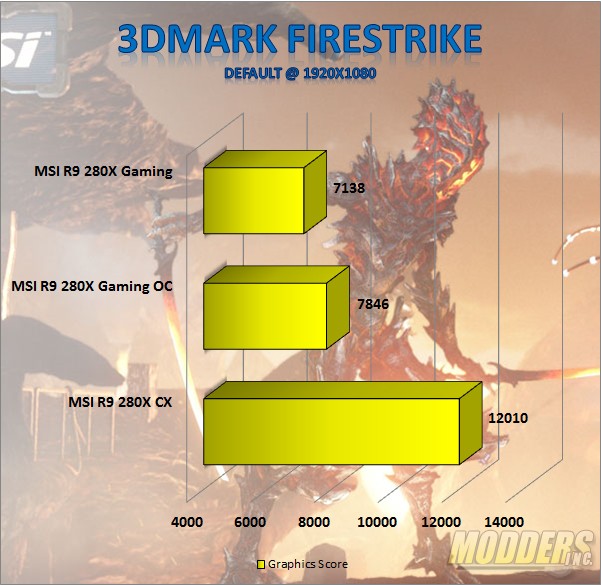 Following the same format as the previous page, Unengine's Valley and Heaven are up next.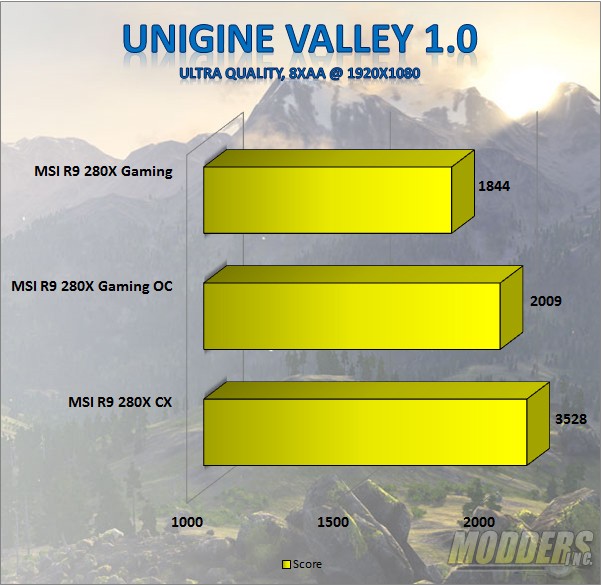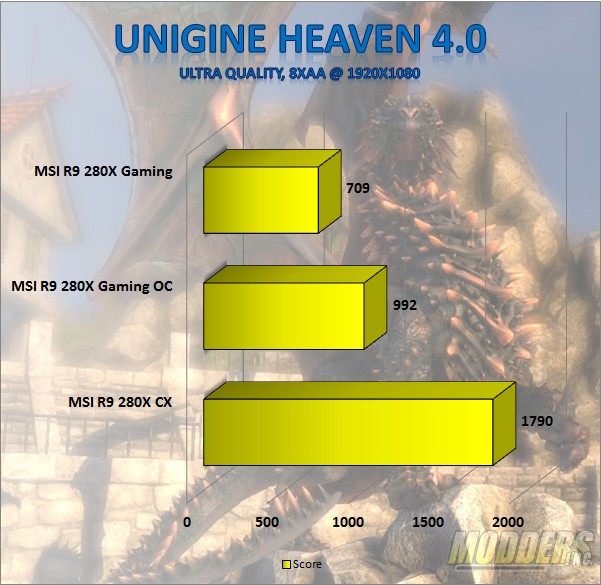 Gaming Benchmarks
In our gaming benchmarks for the CrossFire test, we used the exact same testing method.
Tomb Raider in CrossFire shows dang near a 50% jump in FPS at 1080.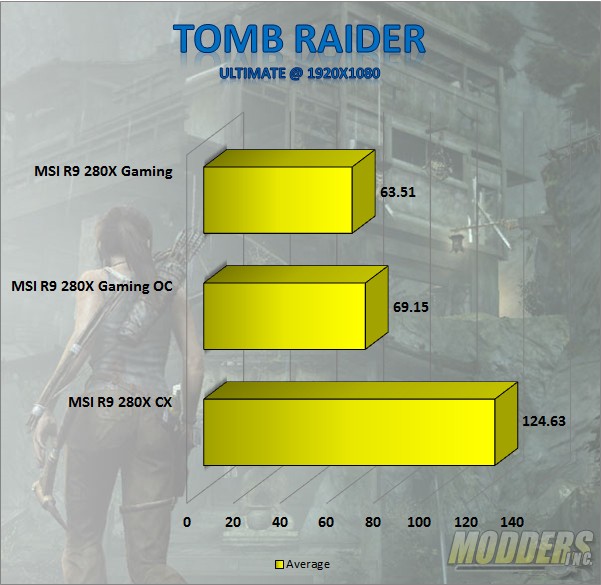 In Bioshock Infinite, CrossFire yields another 50 frames per second.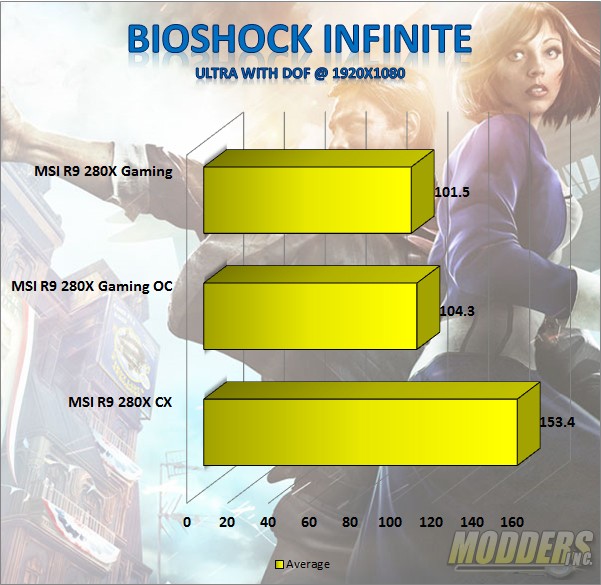 Metro:Last Night gets a nice boost too and is dang near able to average 60 FPS.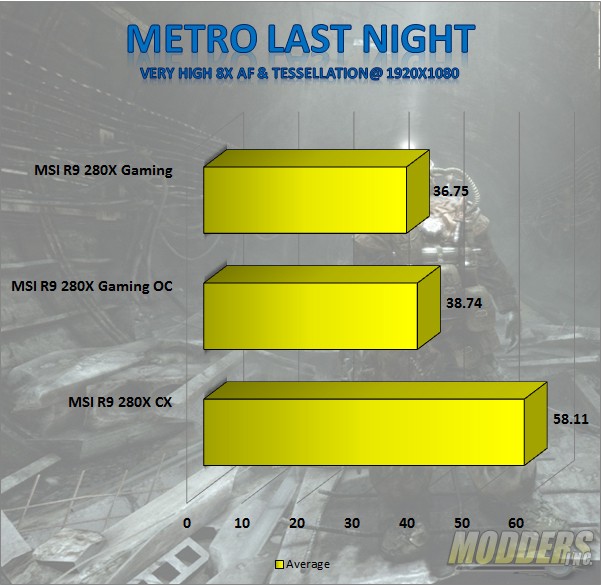 Crysis 3 scales well with CrossFire.