CPU Cooler
Noctua NH-L9x65 CPU Cooler Review: A New Low-Profile King
Closer Look at the Noctua NH-L9x65 »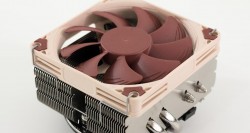 Certain limitations are obvious for vertically-challenged heatsinks such as limited thermal management capability but their small size allows for a more flexible compatibility when it comes to fitting in tight spaces. This is why the stock Intel CPU cooler is the default go-to cooler in a DIY SFF/HTPC with its 45mm height.
Unfortunately, it is generally louder and not particularly good at its job as well. In fact, the bundled CPU cooler on the Intel Core i7-4770K is not enough to prevent the CPU from reaching max temperature and throttling during summer conditions. Noctua answered this demand previously with their NH-L9 series that is better than the one Intel provides at a scant 37mm height, possibly the lowest CPU cooler available and can fit in any case. Those looking for a highly compatible heatsink but also want more thermal headroom however, were not satisfied with its performance.
Luckily for everyone, Noctua was not satisfied either, as they have developed a 65mm tall version of the NH-L9 that improves performance without going outside of the 95×95 clearance. The NH-L9x65 is essentially a 65mm version of the NH-L9 and adds two more heatpipes to curb the rise in temperature under load. The NH-L9x65 utilizes the same NF-A9x14 fan that the NH-L9 uses and can be controlled via PWM or installed with the bundled low-noise adapter.
[sc:sponsor sponsor="Noctua" product_link="http://noctua.at/main.php?show=productview&products_id=108&lng=en" product_name="Noctua NH-L9x65 CPU Cooler" product_price_link="http://amzn.to/1zRIdcq" product_price="$52.90″ ]
As a premium brand, Noctua takes no cost-cutting measure even when it comes to the NH-L9x65 packaging. The outer packaging is a full-color glossy box that is surprisingly larger compared to most low-profile heatsinks.
Inside, the mounting accessories are housed in a labeled box while the bottom compartment houses the NH-L9x65 heatsink itself with the NF-A9x14 fan pre-installed with wire-clips and protected on all sides by multiple layers of folded cardboard (which explains the larger box size).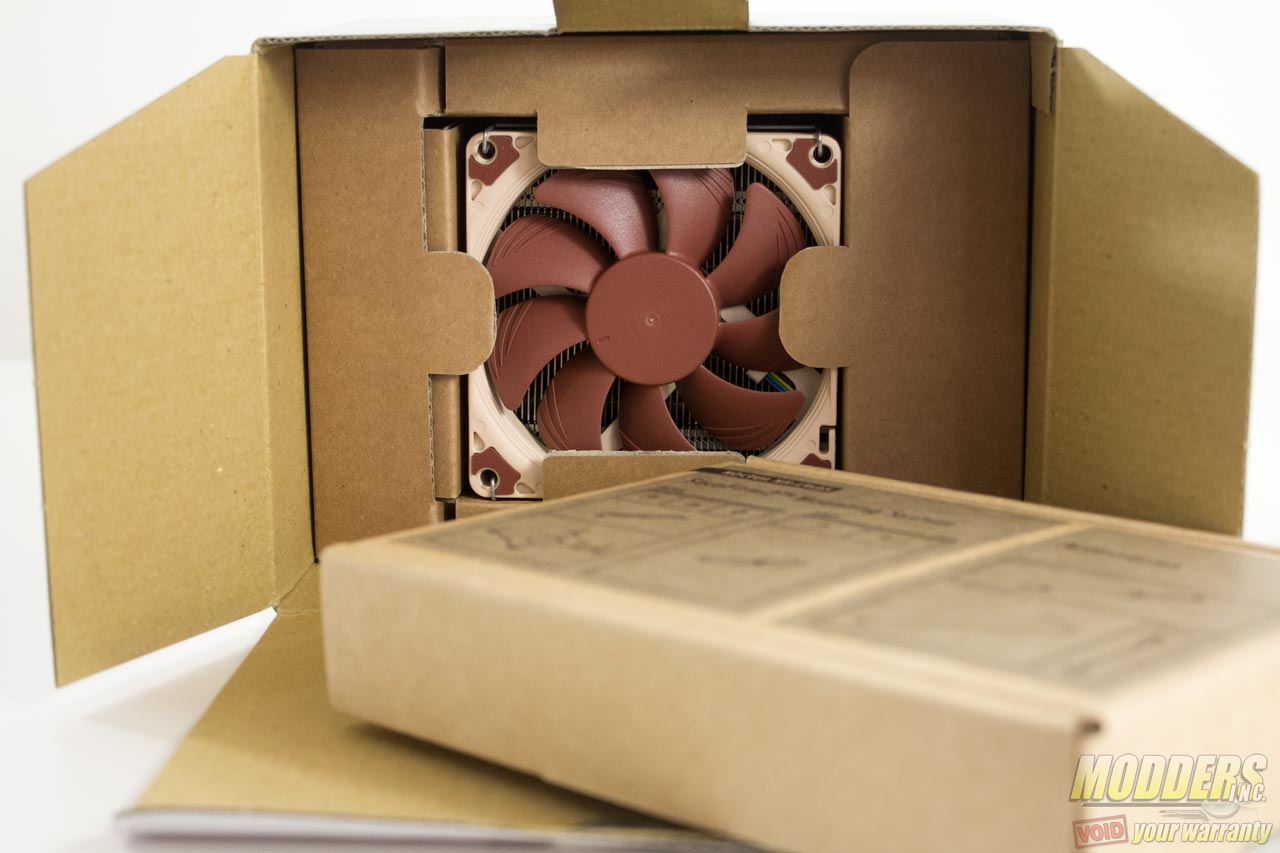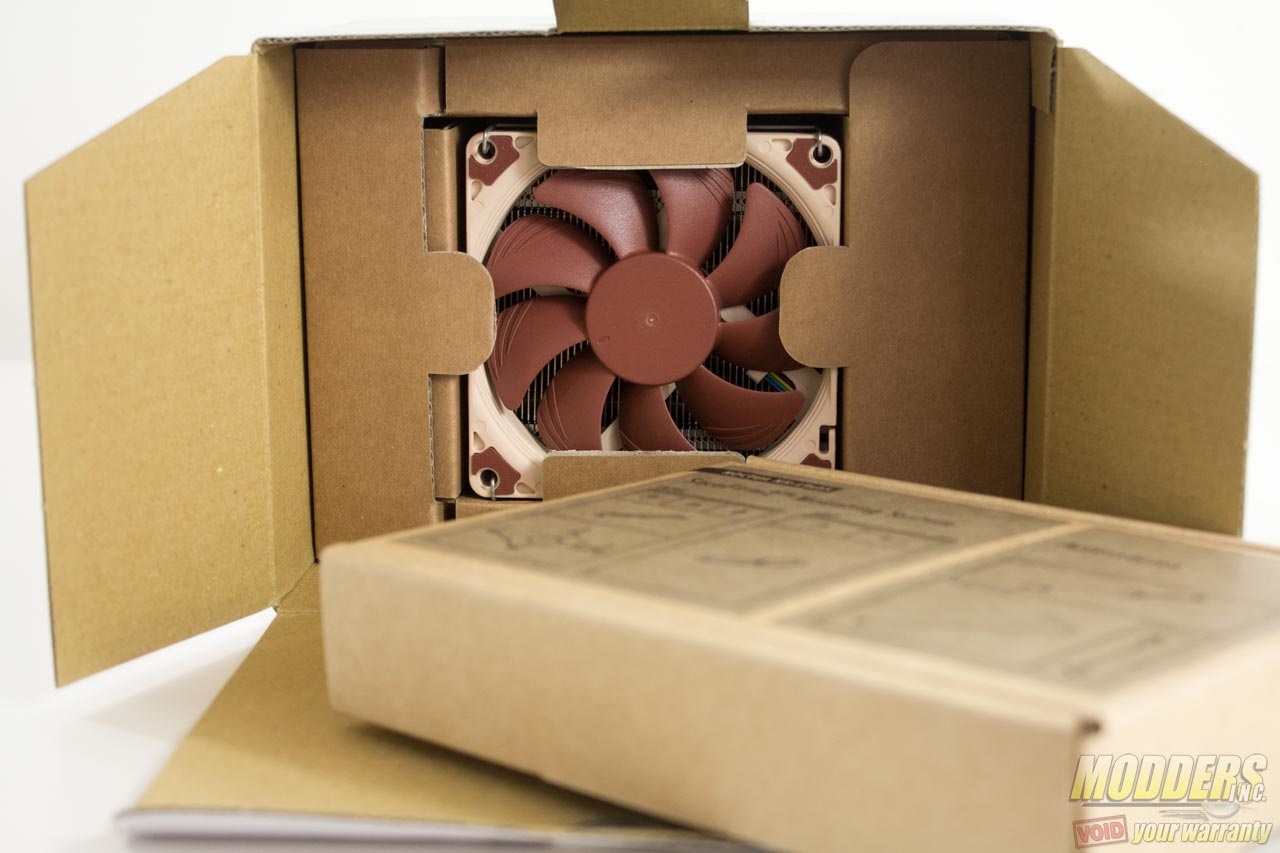 Accessories include documentation for each mounting system, metallic case badge, low noise adapter, a full-sized tube of NT-H1 thermal compound, angled screwdriver and mounting kits for Intel and AMD mainboards.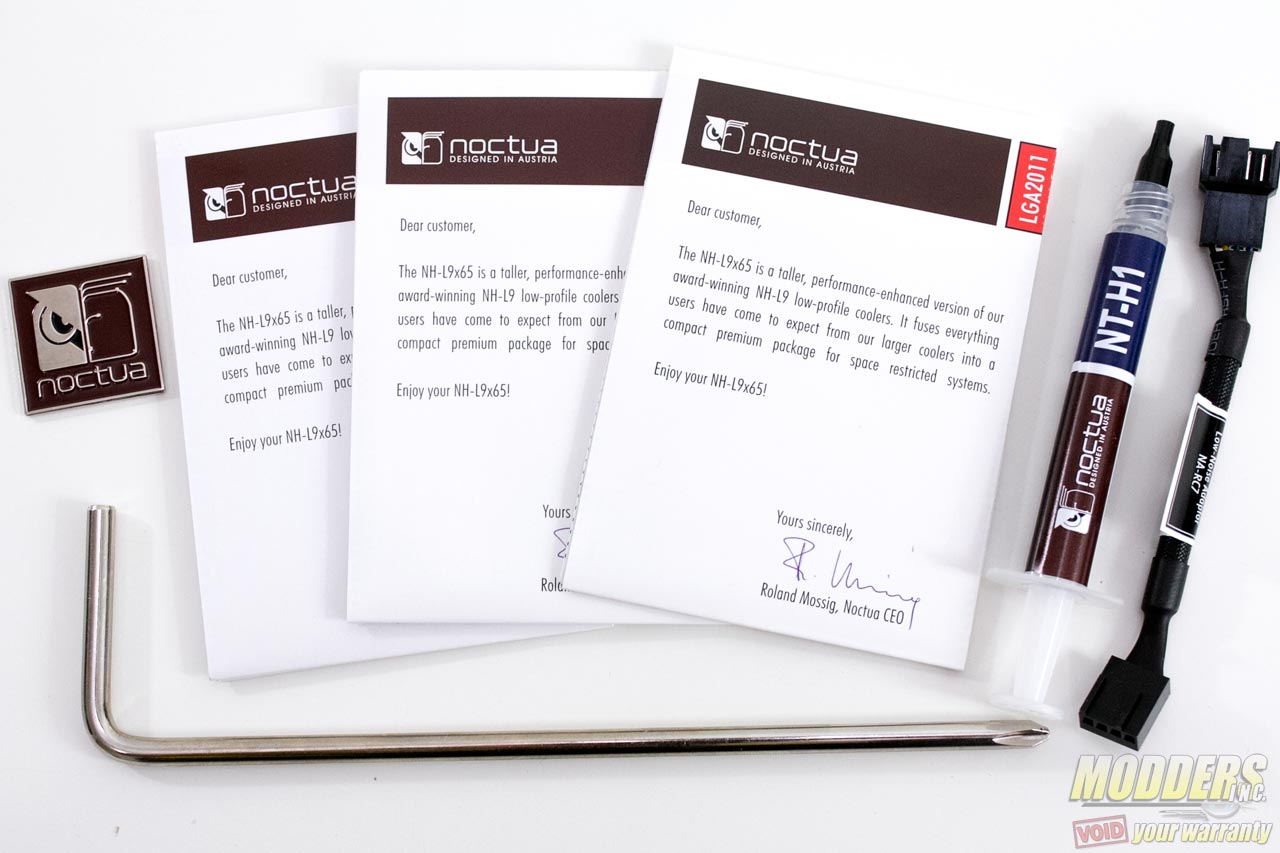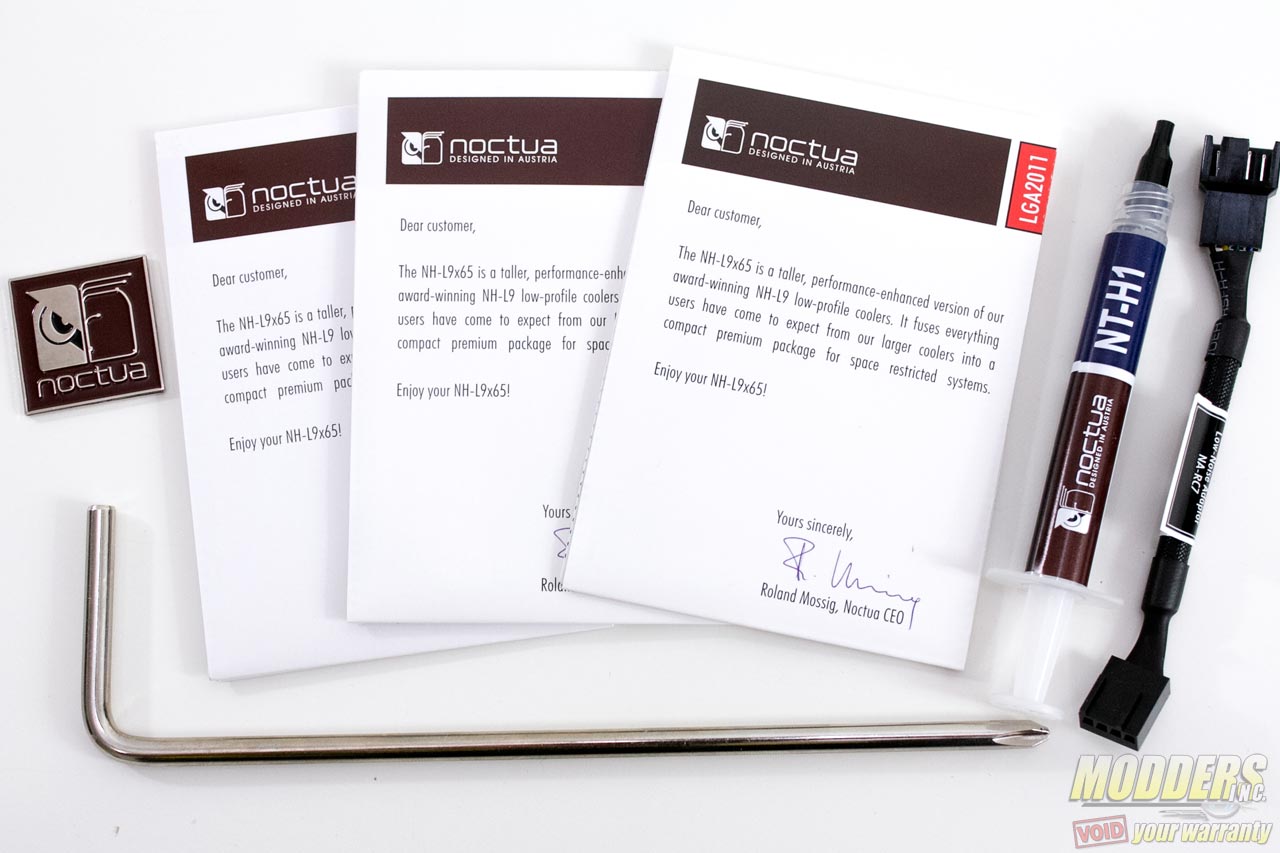 Specifications:
Socket Compatibility
Intel LGA2011 (Square ILM)
Intel LGA1156, LGA1155, LGA1150
AMD AM2, AM2+, AM3, AM3+, FM1, FM2
Dimensions
95x95x51mm
Dimensions with NF-A9x14 PWM
95x95x65mm
Weight
340g
Weight with NF-A9x14 PWM
413g
Material
Copper (base and heat-pipes), aluminium (cooling fins), soldered joints & nickel plating
Fan Compatibility
92x92x14mm & 92x92x25mm